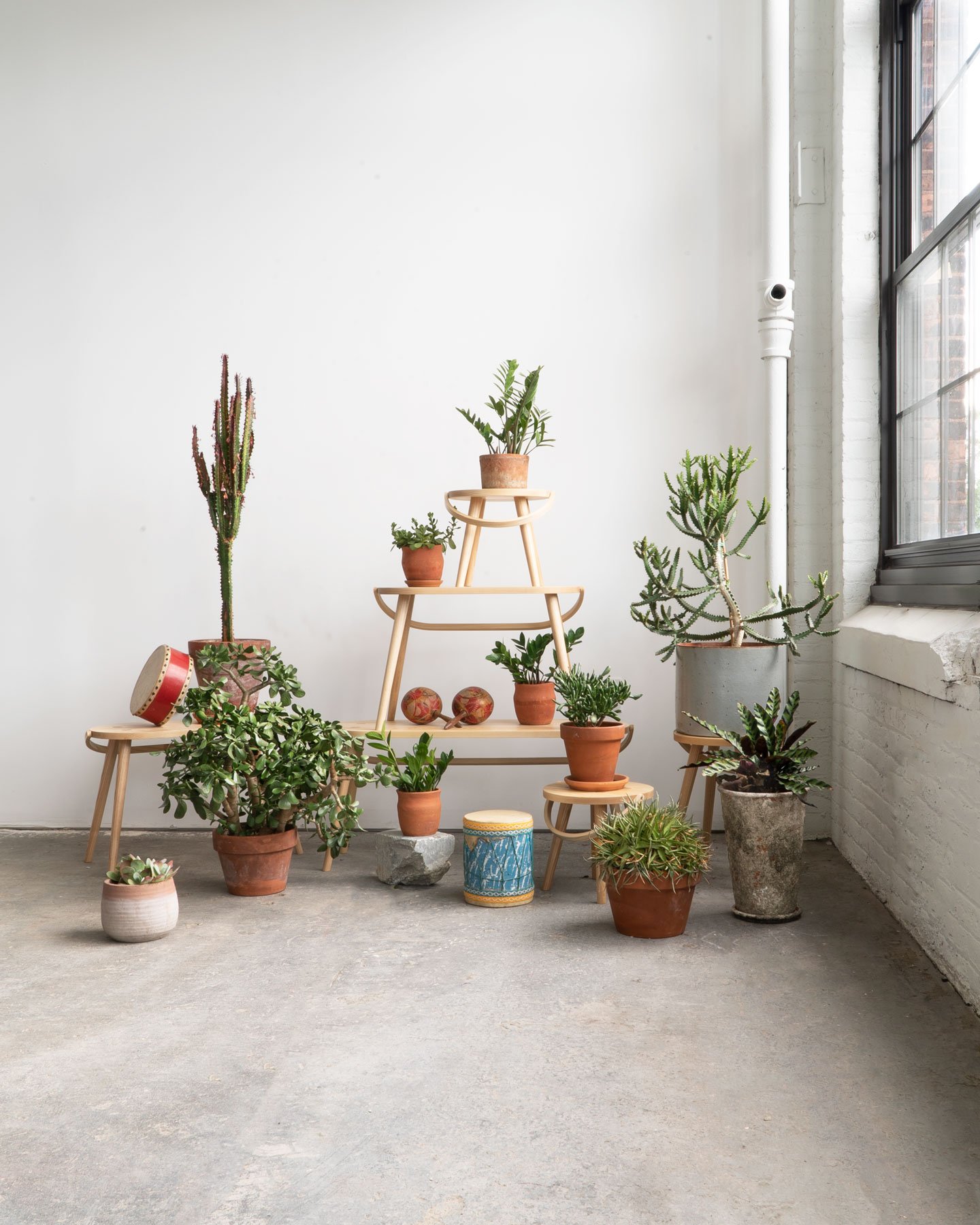 Our Impact
We built ZZ Driggs as a response to the influx of unethical and unsustainable furniture currently available today — a.k.a. fast furniture.
As a Certified B Corp, we believe that reintroducing antique and vintage goods into our homes is the most sustainable option available in furnishing an interior environment. These works have been serving us for decades, if not centuries, and if we take care of them, they will take care of us.
Check out our 1750s Chaise Lounge featured for rent that is almost 300 years old
ZZ Driggs also works with some of the top contemporary American artists and designers who share in our quest for more ethical means of living. 
We believe the most sustainable design is defined by works that are constructed to last for lifetimes to come, in addition to utilizing materials, finishes, and production methods that are both environmentally sound and avoid excess waste.
The designers and fabricators we feature on ZZ Driggs complete a rigorous application and vetting process that you can explore below. We also continue to work with each of our designers after they join the ZZ family in order to collaboratively explore and engage in more cost-effective and ethical means of transacting & producing at scale.
Whether it be sourcing alternative packing materials, or introducing relevant certification partners, we are always in pursuit of progress with a discerning eye toward taking care of people and planet. 
Below are the commitments we bring to the table when it comes to ZZ's impact:
Carbon Neutral Operations
We offset 100% of the carbon emissions produced from all company operations — including the shipping, delivery, pickup, and transportation of our products — by working with organizations that sequester carbon dioxide, like Carbonfund.org and 1% for the Planet. Every rental or purchase you make on ZZ Driggs also includes a $1 donation to these organizations that is matched dollar-for-dollar by ZZ. 
Through these efforts, we are ensuring that the physical transport of our products — from our suppliers all the way to our customers — has a net positive environmental impact. We'll be sharing more on these initiatives, and the numbers behind them, in the months ahead.
Supporting Small Business 
All of our contemporary furniture is sourced from small businesses across the country. By supporting
these independent designers and manufacturers, we are able to provide new revenue streams for skilled labor in local communities across the United States.
Ethical & Sustainable Manufacturing
When we say that all of our furniture has "a history and a heart," we mean it. Here at ZZ Driggs, we hold strict ethical and ecological standards when it comes to the sourcing and manufacturing of the products we offer. All of our designers and fabrication partners are required to complete ZZ's rigorous Ethical Manufacturing & Sustainability Questionnaire, developed in tandem with an industry expert in sustainable and regenerative manufacturing and design. Our 42-question application provides a robust assessment across a range of crucial areas.
Highlights include:
100% of our designers' manufacturing facilities follow environmental, health, and safety regulations, and nearly a quarter utilize renewable energy to power their operations. 

100% 

of our designers pay their workers a fair living wage.

100% o

f our designers purchase materials locally as often as they can, and most have supply chains that are entirely local.

80% of our designers make products with materials that can be recycled, and 60% use biodegradable materials.
With proper care, the average useful life of our designers' products is at least 50 years. Most pieces are considered "heirloom quality" and are built to last hundreds of years — eventually becoming revered antiques.

Nearly all of our contemporary wood products are FSC-certified by the Forest Stewardship Council (and we're happy to provide the certificates upon request).