How ZZ Works
A New Way to Think About Space
Don't let furniture weigh you down. With ZZ Driggs, you can transform any space with award-winning, sustainable design without the hassle, commitment, or huge upfront costs of traditional furniture buying.
Discover furniture you love
Buy or rent (with the option to buy later)
Refresh, extend, or return
Helpful Tip
Narrow your search and browse our collections by space, function or style.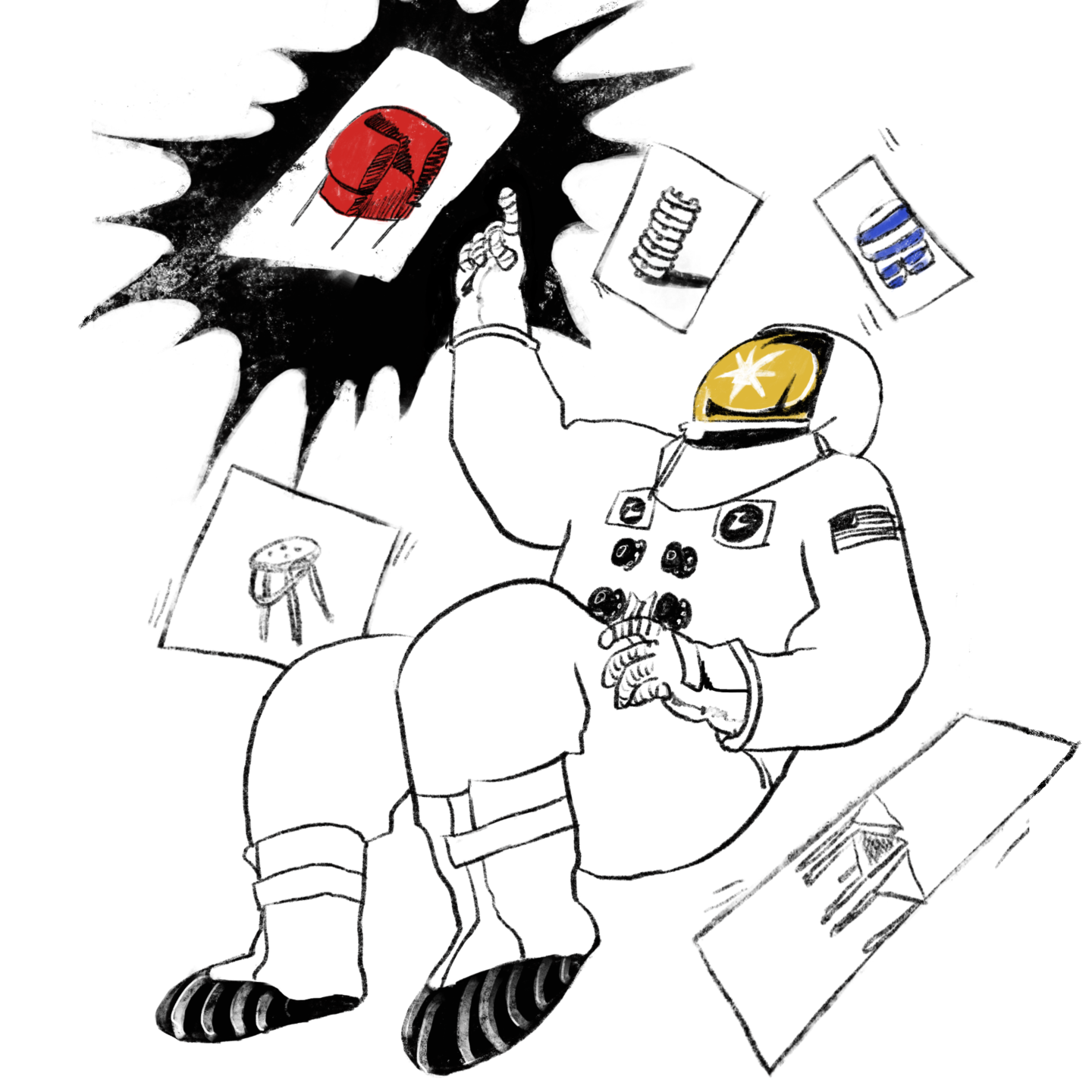 Discover furniture you love
All of ZZ's works are meticulously selected for aesthetics, quality & longevity.
Begin by exploring our incredible library of contemporary and collectible furniture. See what inspires you!

If you live in the New York metropolitan area or parts of New Jersey or Connecticut, you can buy or rent (with the option to buy later) from our wide-ranging collection.

Not in NYC? You can still buy anything from our collection, and ZZ will deliver anywhere in the contiguous United States. All of our purchase items are in stock and ready to ship from our Brooklyn warehouse!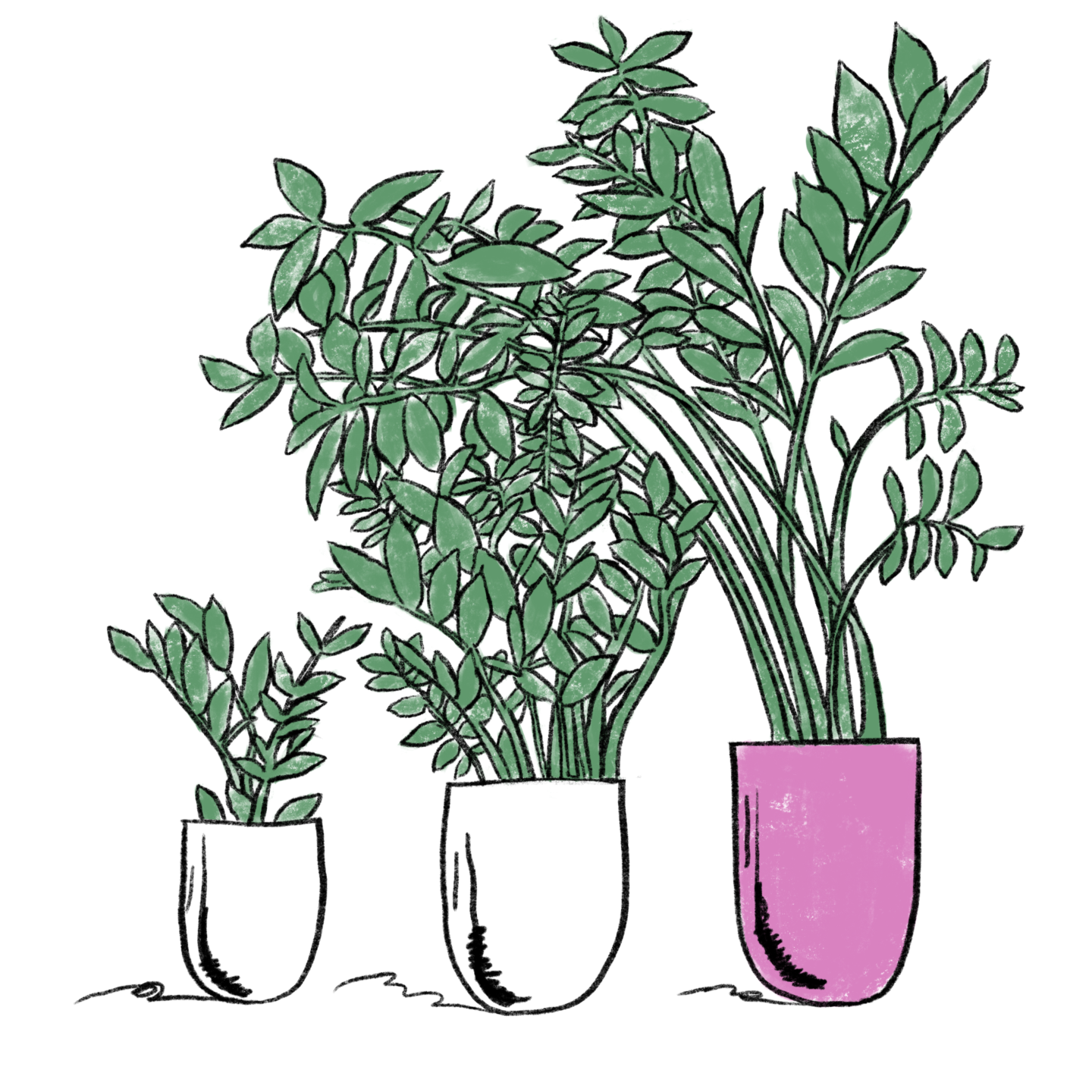 Buy or rent (with the option to buy later)
Rent furniture when you want, for as long as you need... or buy items you want to own now.
Want minimal commitment? Choose to rent for lease terms of 1, 3, 6, 9, or 12 months. The longer your term, the lower your monthly fee. You can always choose to buy your product later, and every dollar you spent renting will count towards ownership.

Find something you love and want to own, or don't want to bother renting? Simply select 'Buy Now' when adding items to your cart.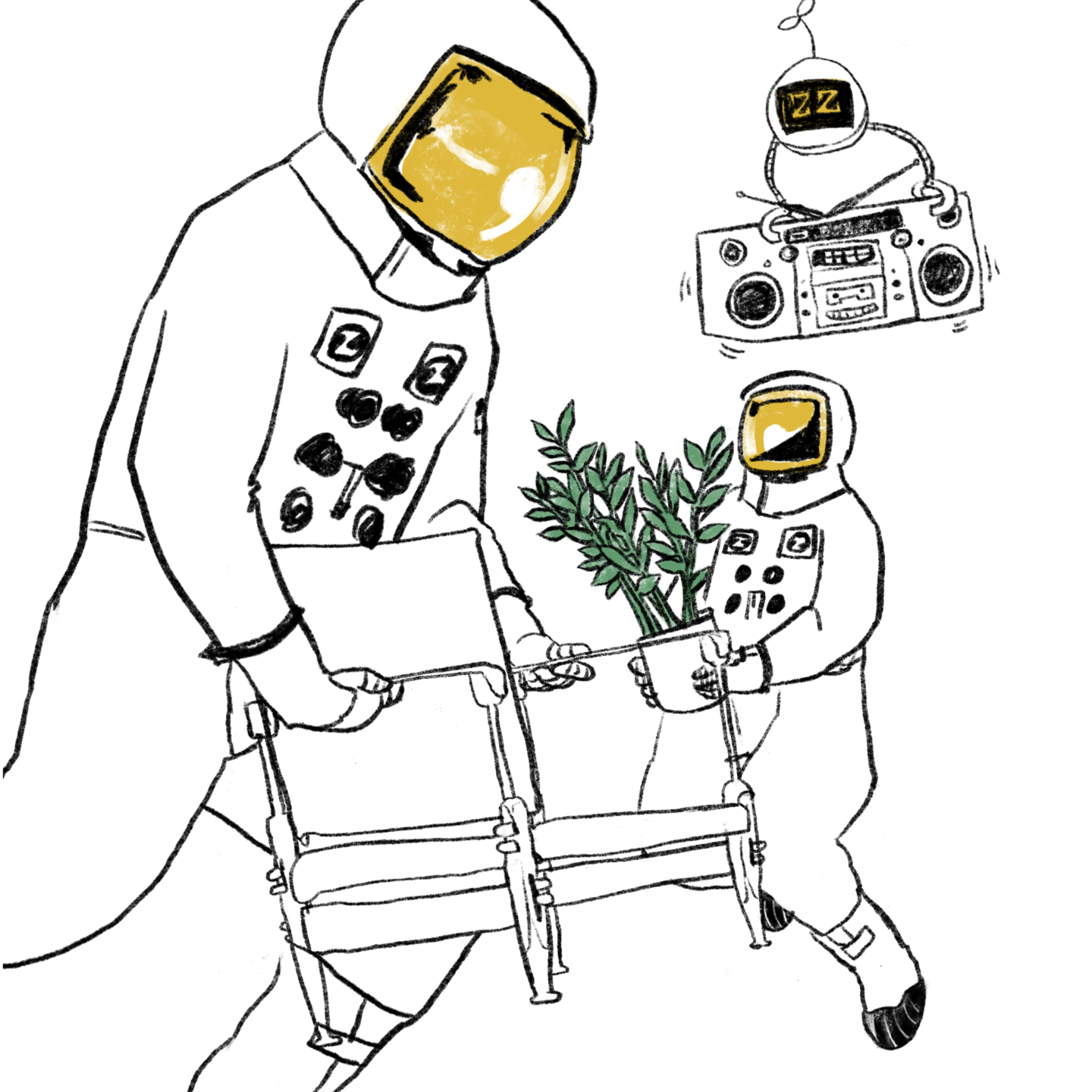 We do the heavy lifting
We do everything we can to ensure your delivery experience is hassle-free (and actually enjoyable).
For items you buy, everything is in stock so you won't have to wait long for your delivery. We'll reach out to coordinate and ensure everything is delivered to you safe and sound via one of our trusted partners.

For items you rent, just pick a delivery date at checkout that works for you, and we'll show up in our very own ZZ-mobile with your furniture. We bring your items into any room you want, remove the packaging, and even arrange the furniture to your liking, ensuring an unforgettable delivery experience.
Helpful Tip
All your active and past rentals can be managed in your ZZ account.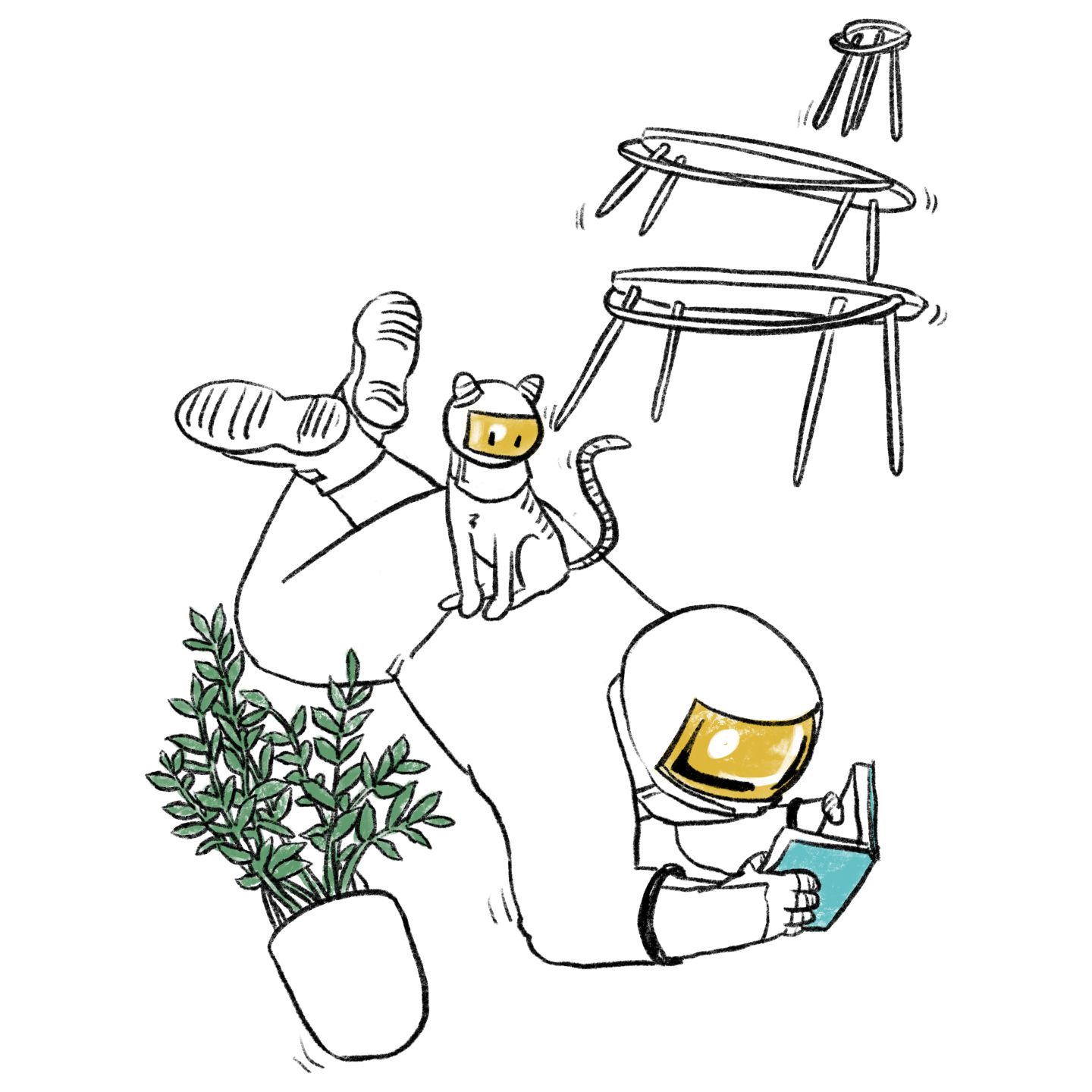 Refresh, extend, or return
When your rental term ends, you've got options.
Refresh your space with new ZZ discoveries, extend your existing rental with a new lease and continue enjoying your furniture, end your rental and schedule a pick-up, or buy your piece and keep it forever.

ZZ is always adding inspiring designs to our ever-growing collection, so check back often to see what recent finds we've unearthed...!
Established in 2014 in Brooklyn, New York, ZZ Driggs is the first online platform offering ethically-made furniture available for rent or purchase. We dismiss the idea that consciously-made furniture is only for the elite. Our meticulously selected assortment of contemporary and collectible works are accessible, inspiring, and, most importantly, follow a rigorous supply chain that imposes minimal negative impact to people and planet (learn more about our standards here). Simply put, we are on a mission to make design more democratic and deliberate. Learn more about us here.
Contemporary vs. collectible furniture, what's the difference?
At ZZ Driggs, we consider contemporary furniture to be furniture designed and built within the last ten years. Collectible furniture is antique, vintage, rare, or otherwise hard-to-find works of design. Our collectible library of furniture primarily consists of items constructed in the early 20th, 19th, or 18th centuries and regarded as important or innovative works in the history of design.
This is so cool! Why haven't I heard of you before?
Thank you, and we like to agree. ZZ was founded in 2014, and we first focused our efforts on serving enterprise clients within some of the most notable American interiors. We have recently expanded our offerings and capabilities in a significant way to service residential, business, and trade clientele. Just like our furniture, it takes time and deep consideration to build something with integrity and heart, and we've been doing just that over the last several years.
Where do you find your furniture?
We source our collectible works of furniture, which include antiques, vintage, rare, and hard-to-find pieces from all over the world! On every product page, you can find specific details about the journey of an item to its home at ZZ. 
All of our contemporary designers are based in the United States. We share their individual stories here because we believe it's important for our customers to feel connected to what they are buying and knowledgeable about where an item is designed and manufactured.

If you want to know more about a specific work of furniture or designer, reach out to us at support@zzdriggs.com. We are always happy to share what we know with you!
Is your leased furniture taken straight from someone else's home and brought to mine?
No. Once a piece is picked up from a previous rental customer, it undergoes a rigorous quality control check and professional cleaning, and then returns to our inventory. Any piece that has damage is sent to one of our restoration partners who will carefully repair it without compromising its aesthetic and historical value. Rest assured, any item that is available on our website has gone through our strict quality control channels, so it is clean and ready to be enjoyed when it arrives to you.
Are there minimum order sizes for your furniture?
Rentals have a $50 monthly minimum. If you have any questions or need to lease something under $50 a month, reach out to hello@zzdriggs.com and we'll see what we can do!
ZZ offers a one-month minimum lease term. You can purchase or return your leased Item(s) at any time before the month concludes; however, we do not prorate our lease pricing should you return your Item(s) before your lease term concludes.
Where do you deliver and ship?
For our lease inventory, we currently deliver to the New York metropolitan area only, including parts of Connecticut and New Jersey (we're hoping to expand soon!). For our purchasable items, we ship anywhere in the contiguous United States.
How do I make changes to my account information?
Simply navigate to the top right of our site to login and access your account. Once you are logged in, you can manage orders, billing, and preferences. If you've gotten lost along the way, our team is here to help at support@zzdriggs.com.
What's your return and exchange policy for lease Items?
You can terminate your Lease Contract and return your Item(s) at any time.If you choose to terminate your Lease Contract within 48 hours of delivery, we will end your lease and cancel all future monthly payments payments on your lease term, but we will not be able to refund the first month's payment and will charge you a $250 Administration Fee. If you want to terminate your Lease Contract and return your Item(s) more than 48 hours post-delivery, you are responsible for paying 75% of all remaining monthly payments, as based on the terms of your Lease Contract. See our full return & cancellation policy here.
ZZ does not offer an exchange policy with our leased Items.
What's your return policy for purchased items?
If you would like to return one or more purchased Items, please email us at support@zzdriggs.com with your name, order number, reason for the return, and any relevant photos. A return request must be initiated within 48 hours of receiving your order, and the item(s) must be physically received within two weeks of ZZ's approval of your return. Please note that Item(s) must be received by ZZ in the same condition as which the Item(s) were received by you in order to receive a refund. A 10% restocking fee plus return shipping fees (if any) will be subtracted from your final refund. Please note that any Item(s) marked "Made to Order," "Final Sale," "Ineligible for Return", or with a similar designation are not eligible for return or refund. See our full return & cancellation policy here. 
ZZ does not offer an exchange policy with our purchased Items.