Provenance: North American, 18th Century
Dimensions: 66" W x 20.5" D x 25" H
Extra Fragile:

Requires extra care and caution during use
Heirloom: Due to this item's handcrafted or reclaimed nature, there may be slight variations or imperfect qualities that give character to this one of a kind heirloom



Timeless Aesthetic:

 

This item is ageless in aesthetic, avoiding obsolescence, limited use, or an otherwise shortened lifespan due to changing styles and trends
What Have We Here ?
When the United States were a mere 13 colonies with less than 1.5 million individuals subjected to British rule, this chaise lounge was crafted by masterful woodworkers. A true treasure with a centuries-old story to tell, we were able to restore and preserve this museum-worthy piece with world renowned restoration partners and now invite you to share in its historic comfort and past! Having been crafted in the mid-1700s, it is likely the very seedling it is derived from sprouted as early as the 1400s.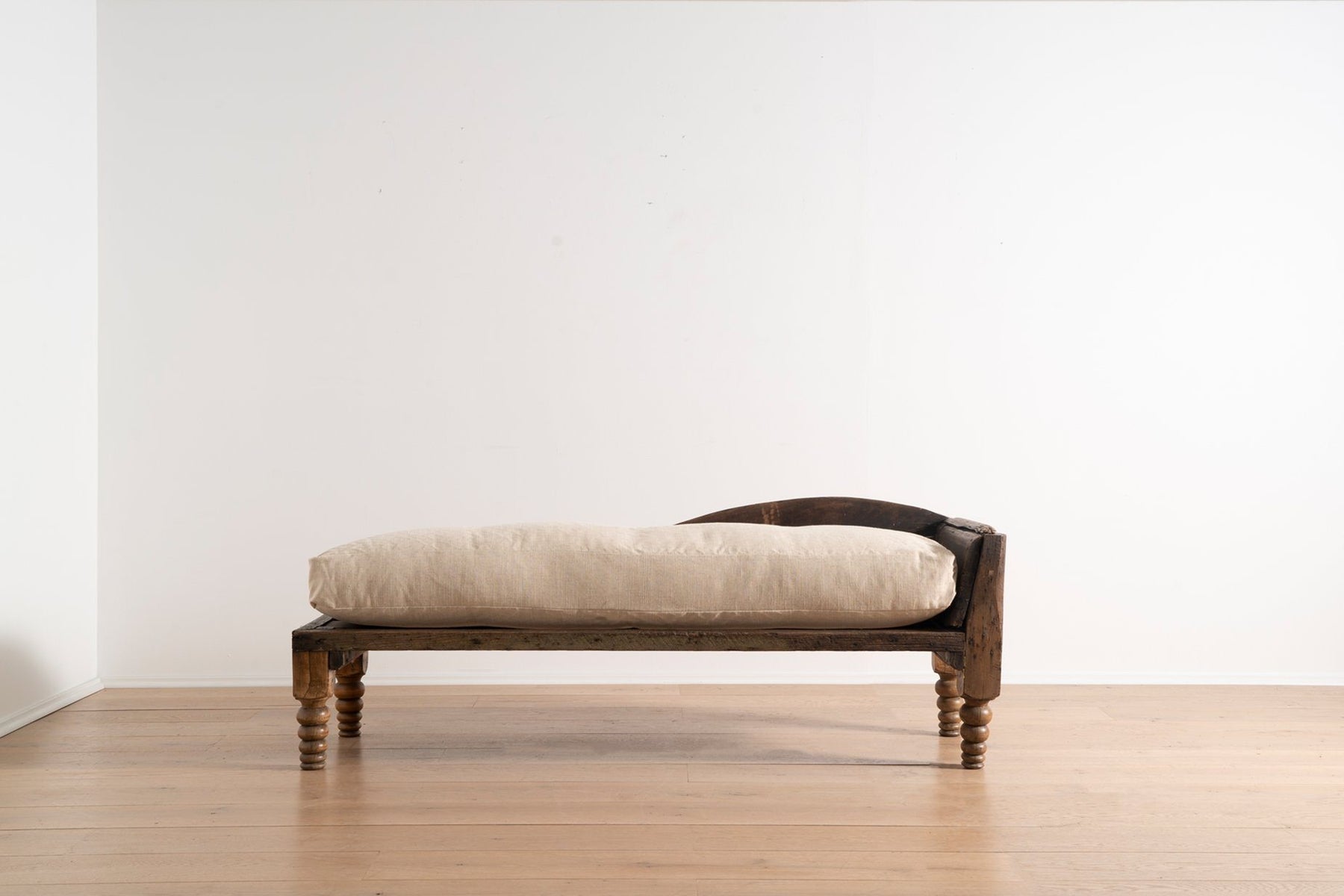 How to Use It ?
This chaise ever so artfully combines solid wood and a plush new linen cushion bringing some functionality and durability to its already illustrious persona. We think it would look great on display in a bedroom or office, but we also encourage its use in more frequented spaces like living rooms, too.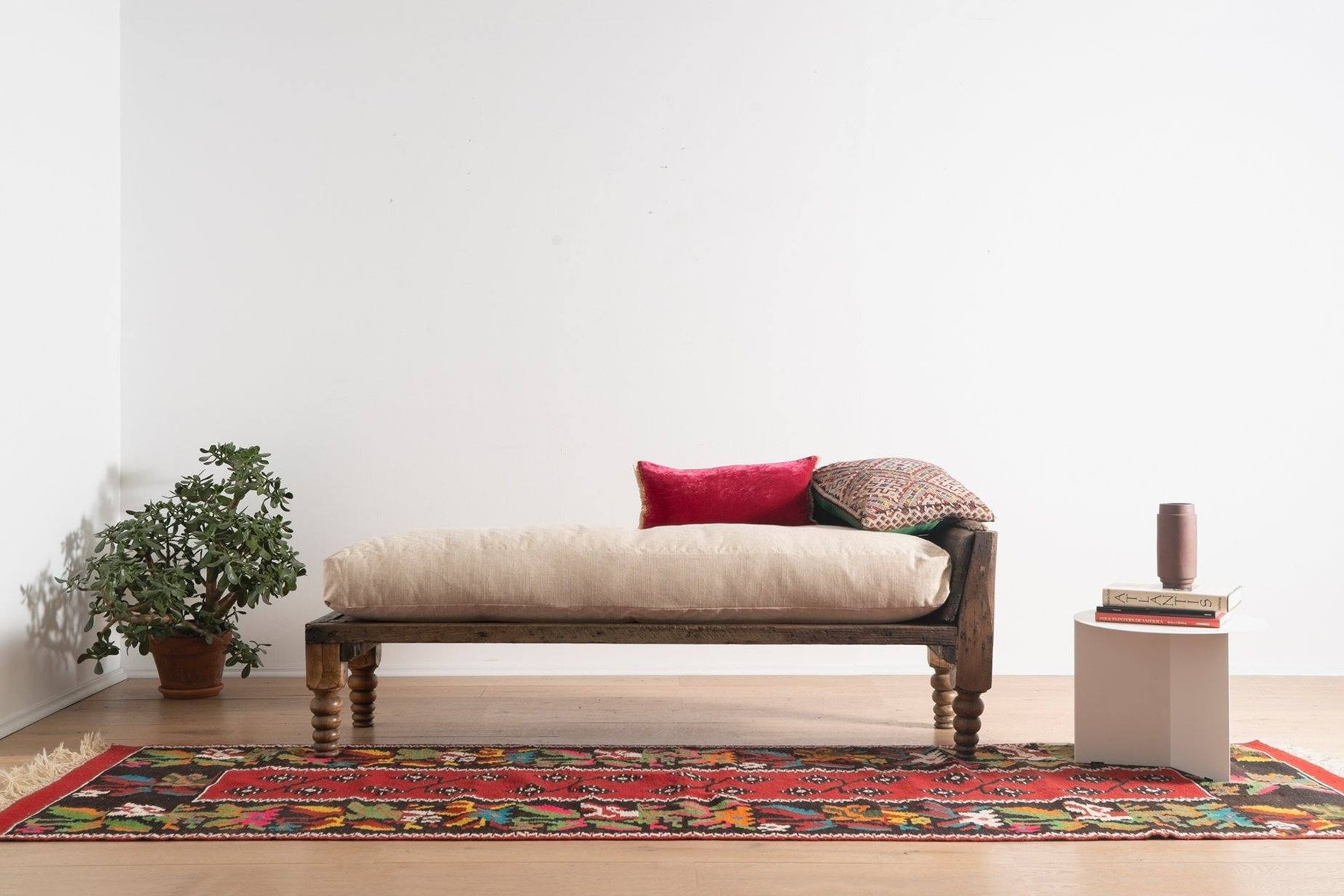 Why It Matters ?
The colonial history of this work illustrates not only a rich narrative and past, but stands as a testament to its fine craftsmanship and the integrity of its materials. This work, one of the oldest in our library of design all available for rent at ZZ Driggs, reminds us that furniture, when made well, is one of the most enduring and sustainable products on our shared planet.