Provenance: Morocco, 20th Century
Materiality: 100% Wool
Dimensions: 100" W x 53" D x 0.25" H
Heirloom: Due to this item's handcrafted or reclaimed nature, there may be slight variations or imperfect qualities that give character to this one of a kind heirloom




Timeless Aesthetic: This item is ageless in aesthetic, avoiding obsolescence, limited use, or an otherwise shortened lifespan due to changing styles and trends
What Have We Here ?
South of Marrakech and nestled high in the Atlas Mountains of Morocco, the arcadian village of Azilal is enhanced by sublime waterfalls and gorges, with snow-laden peaks as far as the eye can see. The natural splendor of the landscape — along with some of life's vital benchmarks such as marriage, childbirth, and motherhood — are seamlessly translated through diamond-based symbols and abstract geometric patterns. Azilal rugs are designed and woven only by women in the community, and their knowledge of the craft and weaving techniques have been passed down from mother to daughter for generations through momentous rituals and rites of passage. It is an honor here at ZZ to share our collection of Azilal rugs, their multi-faceted beauty, and familial importance with you.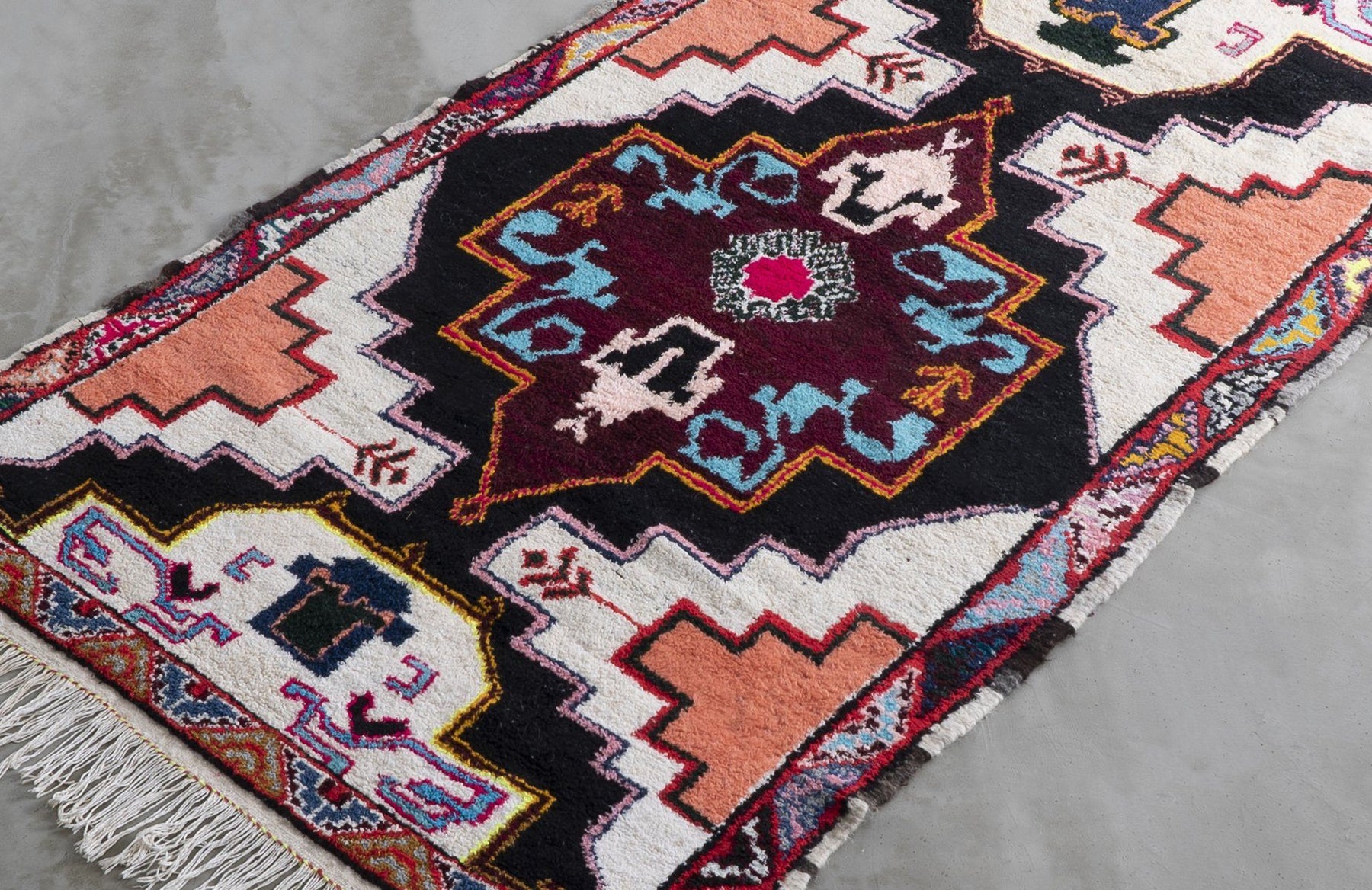 How to Use It ?
We recommend unfurling this work of art across just about any room of your liking; an Azilal rug can shine as the focal point in an interior environment, or add to a previously crafted configuration in a living room, bedroom, or office. Due to the rich history and intimate stories behind the designs, galleries from Tokyo to New York display Azilal rugs as works of art, so be inclined to display ours as a wall hanging behind a sofa or bed should you feel so inspired.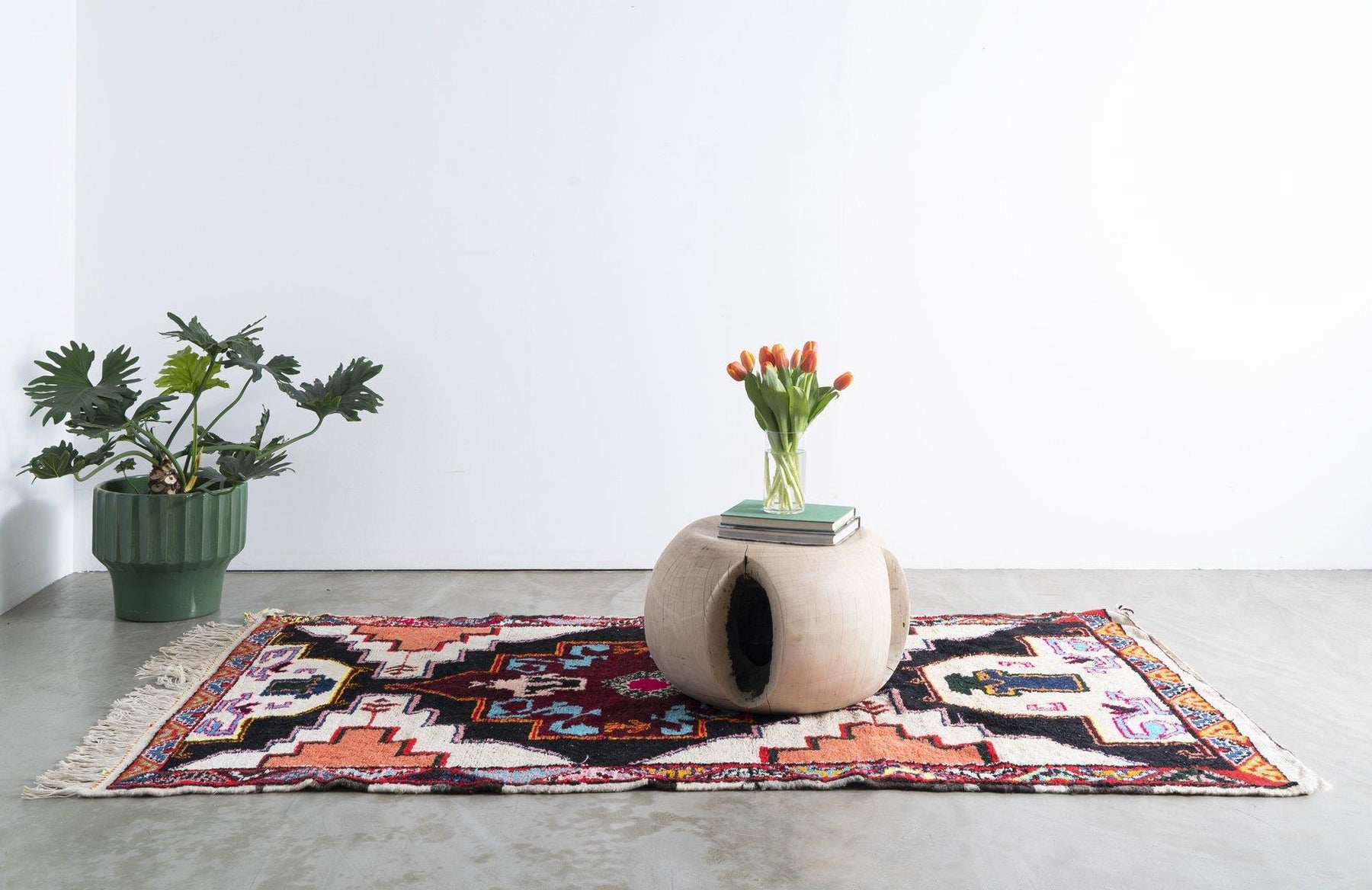 Why It Matters ?
Azilal, sometimes also referred to as "Ourika" rugs, are traditionally handwoven with organic, undyed virgin wool. The iconic geometric motifs and vivid tones are then created with wool or cotton that has been colored with vegetable dye. Azilal rugs are not created for commercial purposes or mass production, each rug is a woman's personal story and has been made not only for expression but also as a way for her family to endure the cold of the Atlas Mountains. Caring for this piece allows us to resist the demand for cheap replacements and generic or synthetic reproductions.