Provenance: North America, 20th Century
Dimensions: 30" W x 30" D x 29.75" H
Heirloom: Due to this item's handcrafted or reclaimed nature, there may be slight variations or imperfect qualities that give character to this one of a kind heirloom




Timeless Aesthetic: This item is ageless in aesthetic, avoiding obsolescence, limited use, or an otherwise shortened lifespan due to changing styles and trends
What Have We Here ?
We love imagining what rowdy nightlife this tavern table was privy to in northern Vermont circa 1930. The solid maple construction of this work uses a classic sawbuck "X" backed up by key joint supports making it as reliable today as it ever was.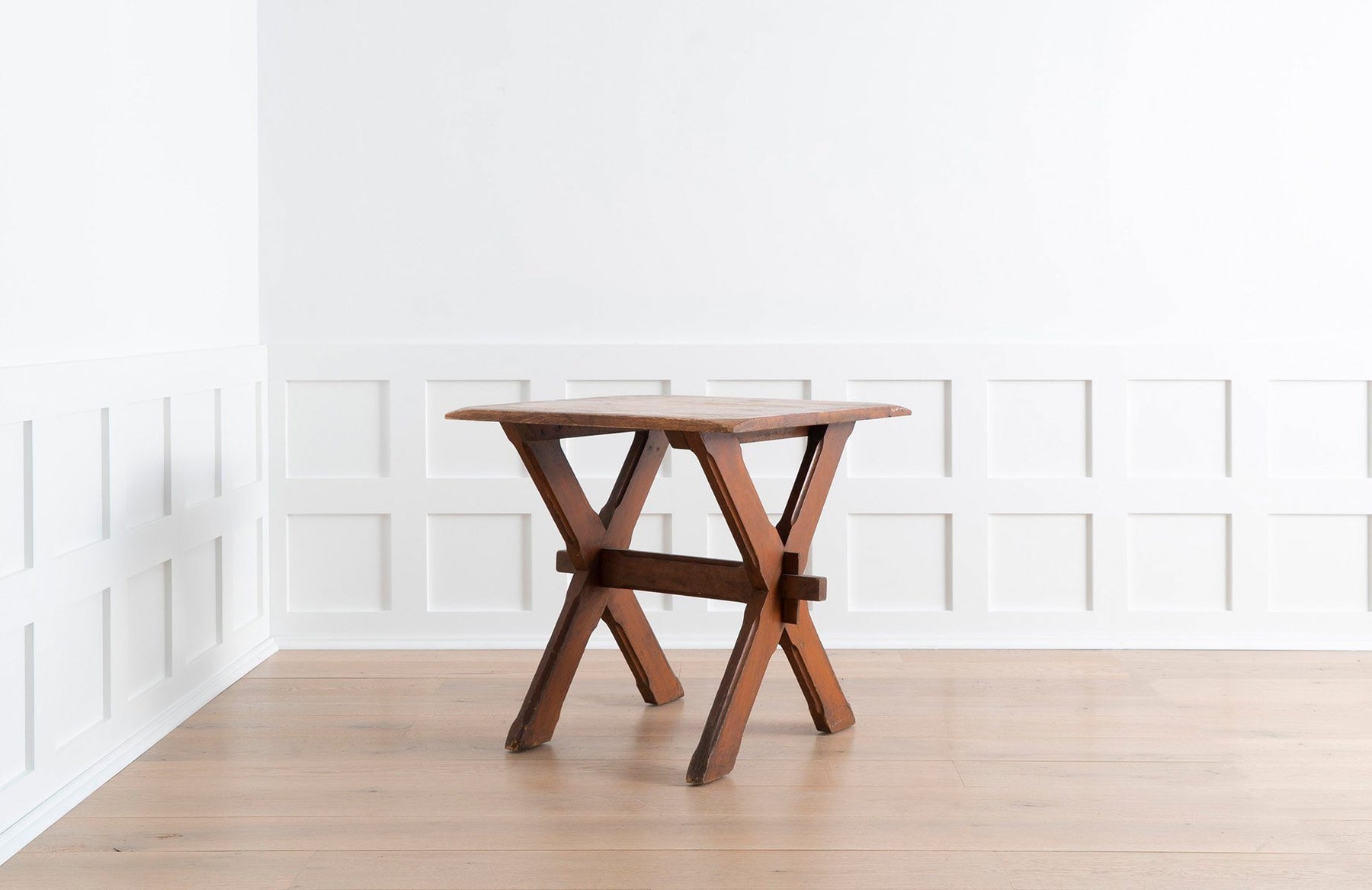 How to Use It ?
We like to think of this furniture as everyone's favorite country uncle; it's sensible, rustic, charming, and totally American in their own right. We think it would be perfect as an island in a cozy kitchen, as a humble yet attractive desk, or even as a small dining table in a quaint but well-appointed apartment.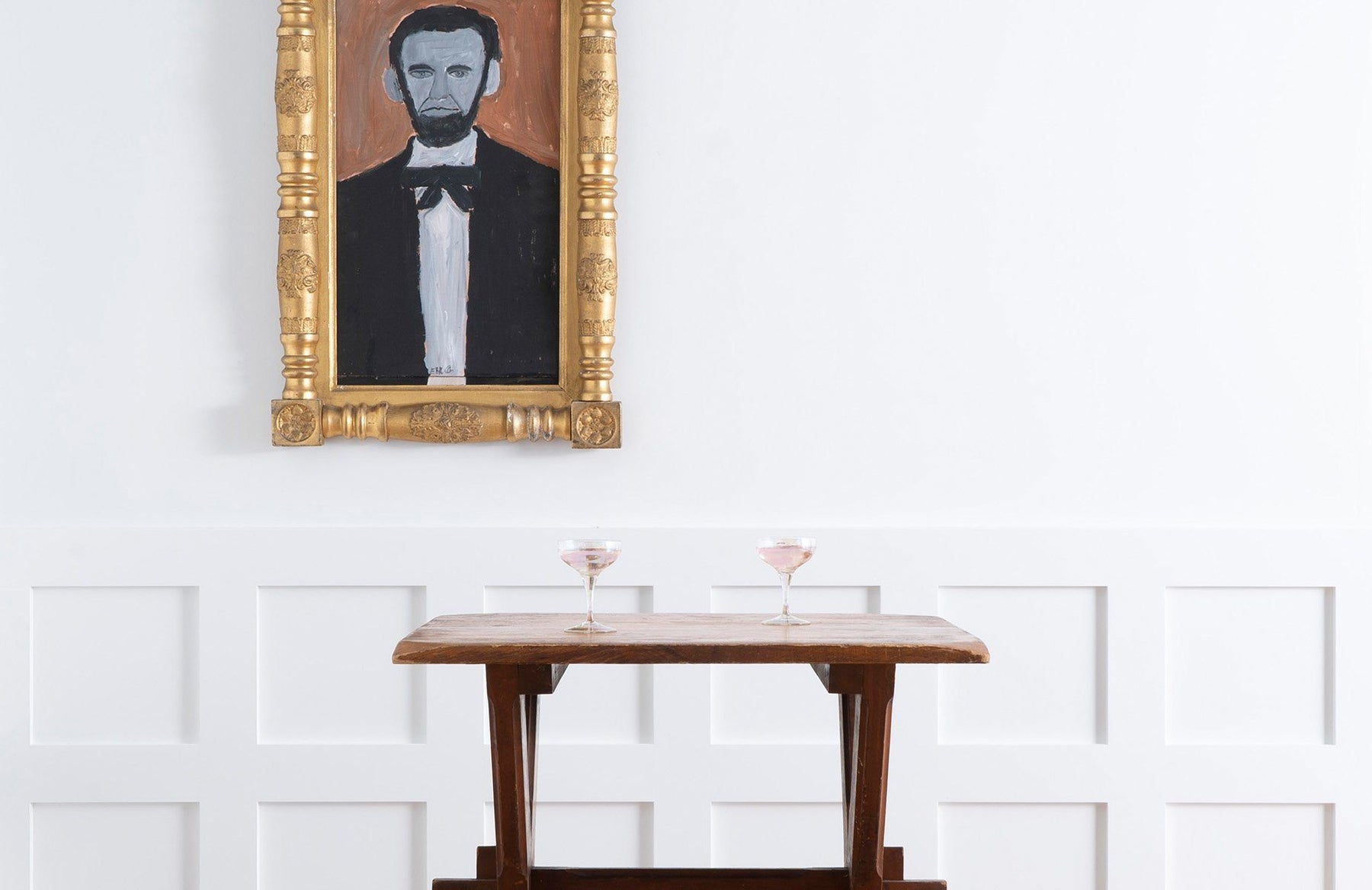 Why It Matters ?
Some needs never change; and the need for a place to set a glass of beer is certainly an enduring one. It makes ZZ proud to see vintage furniture put to modern use. We're confident that the original proprietors of this table, who owned the tavern it lived in, would likely feel the same.