Designer: Frama
Provenance: Europe, 21st Century
Dimensions: 19" W x 15.75" D x 27.25" H (Seat Height: 18")
Timeless Aesthetic:

 This item is ageless in aesthetic, avoiding obsolescence, limited use, or an otherwise shortened lifespan due to changing styles and trends
What Have We Here ?
We love the marriage of this chair's sleek angles and the shiny curves of its handle-like backrest. Together, these elements create a sculptural work of design that can stand alone as a piece of art or seamlessly blend into an established interior arrangement. Strong geometric forms and simple lines are classic ingredients of Danish design, a style that rarely disappoints.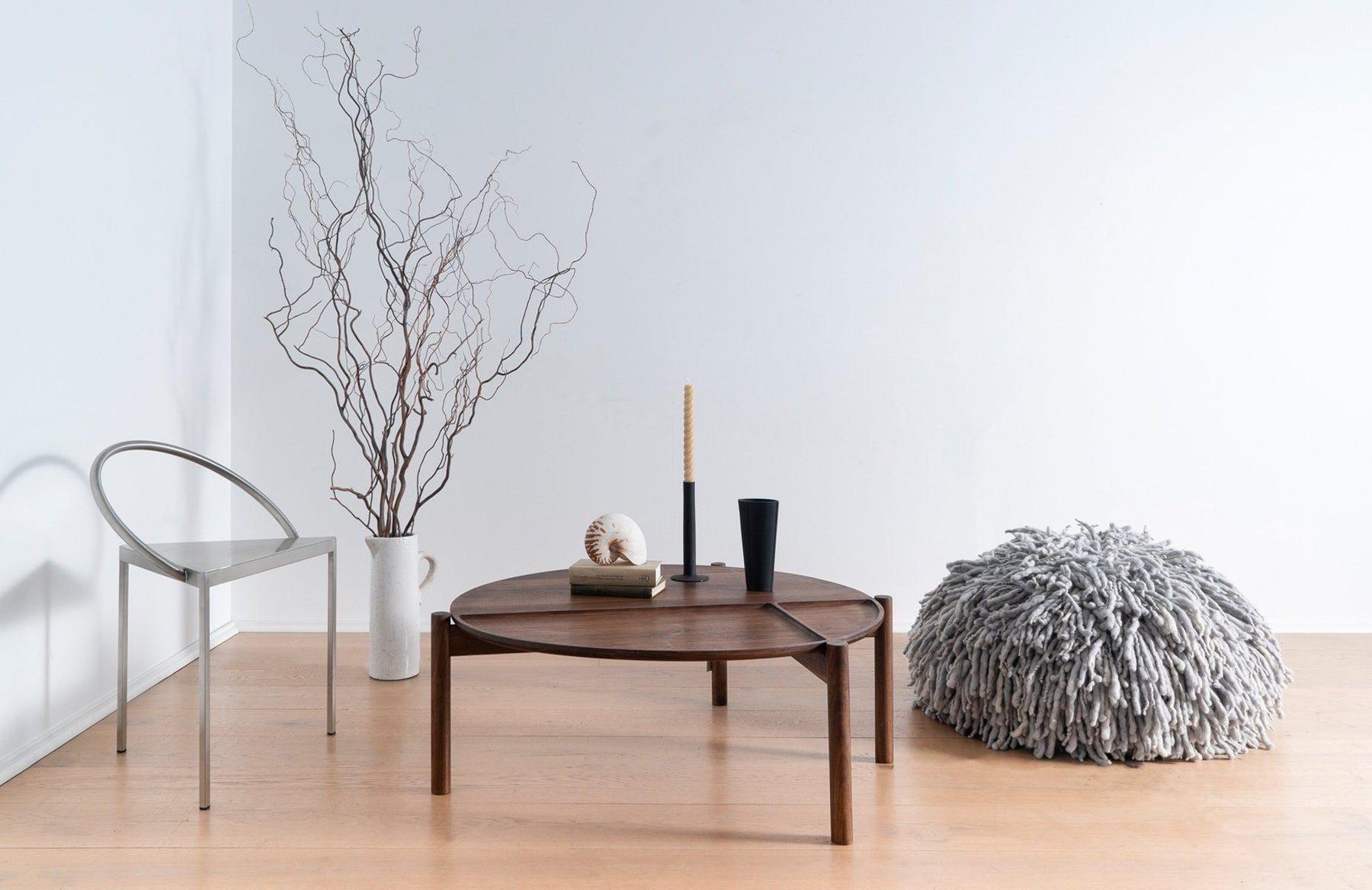 How to Use It ?
As functional as it is fashionable, this chair will serve you well as a living room accent, a dining room staple, or a bedside catch-all. Not sure which you prefer? Pick this lightweight piece up by its inviting handle and test it out, room by room.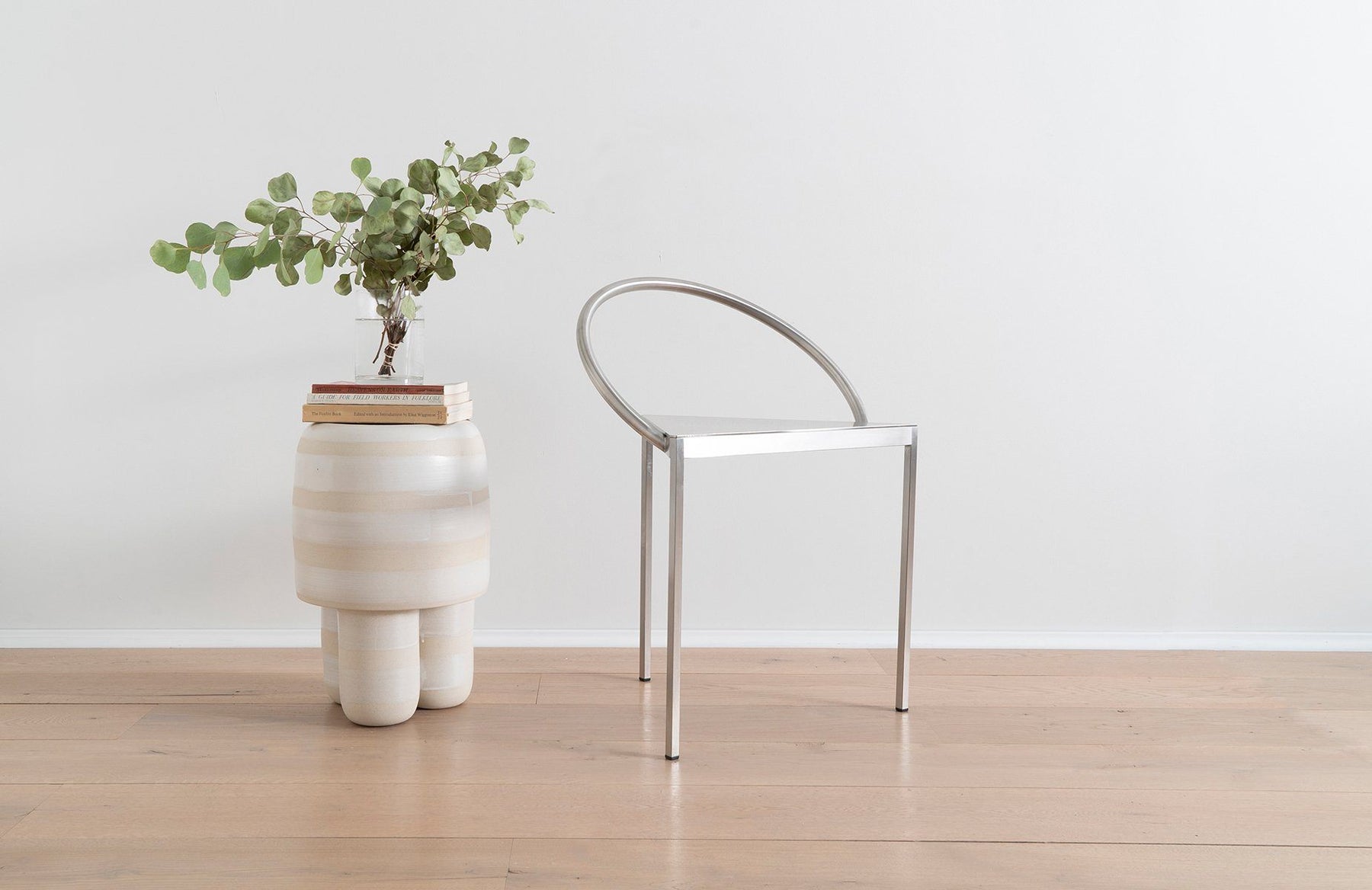 Why It Matters ?
Steel is not only the most recycled metal on our shared planet, but it is one of the most recycled materials in general. While we're confident that this Authentic Frama Triangolo Chair will remain in use and adored for generations to come, it's also noteworthy to recognize its inherent value in the materials it's constructed with. Perhaps that's why this piece is still so revered even thirty years after its original debut.