Provenance: North America, 20th Century
Dimensions: 61" W x 26.5" D x 19.25" H
Safety Notice: This piece is not suitable for households with young children
Heirloom: Due to this item's handcrafted or reclaimed nature, there may be slight variations or imperfect qualities that give character to this one of a kind heirloom




Timeless Aesthetic: This item is ageless in aesthetic, avoiding obsolescence, limited use, or an otherwise shortened lifespan due to changing styles and trends
What Have We Here ?
When we first came across this table, we couldn't believe it once lived in a 1950s New Hampshire kindergarten. The original top was made of particle board covered with faux wood grain formica. The old gum is now gone, but the playful energy from when this table was first used remains.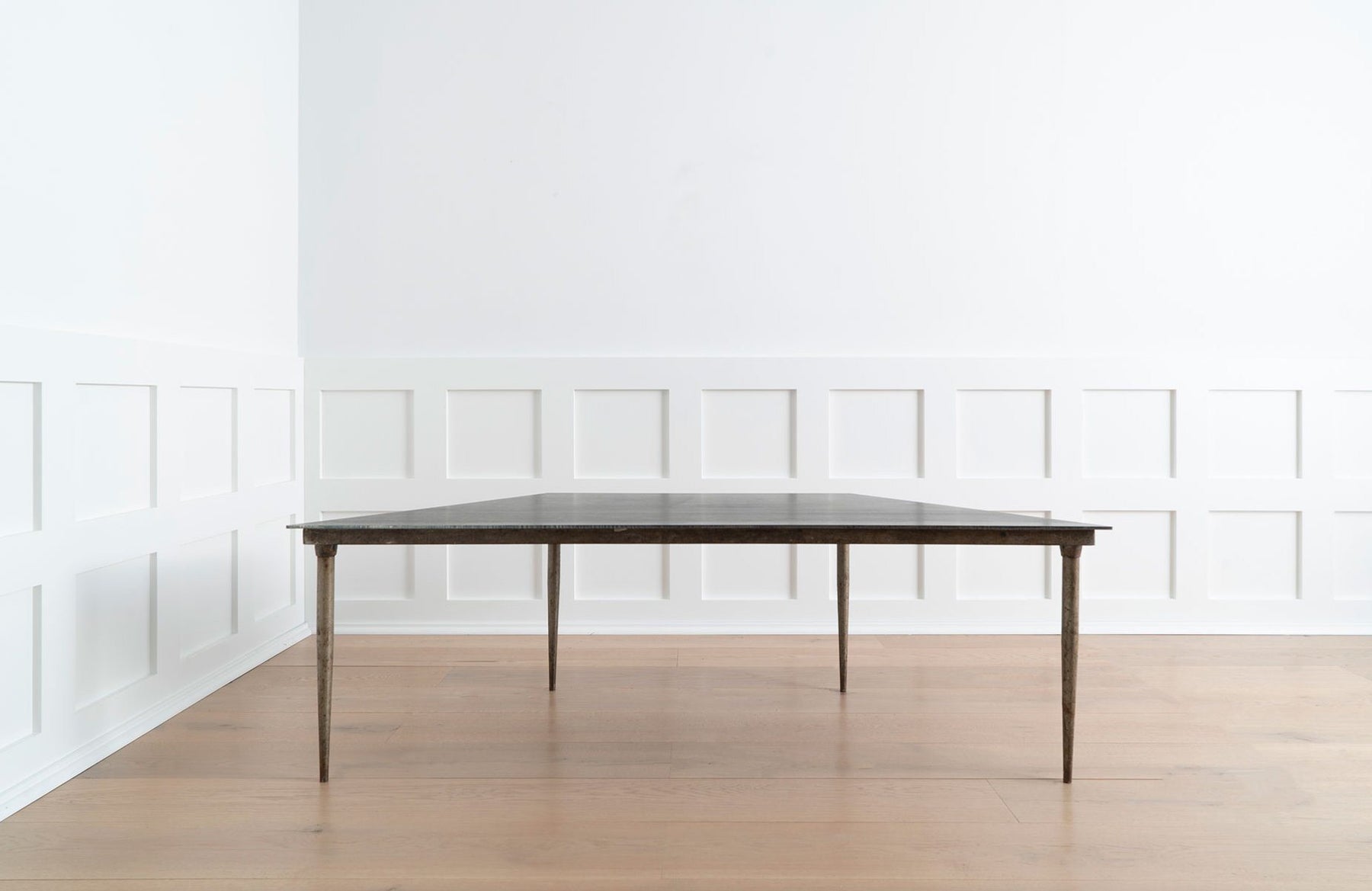 How to Use It ?
Use one of these tables as a simple, yet stoic coffee table. Place two side by side and it creates a low to the ground and industrial, yet ryokan-like dining table, or stack them up for all your aesthete shelving needs.
Please Note: We recommend that these tables not be placed in households with young children due to their rounded steel corners.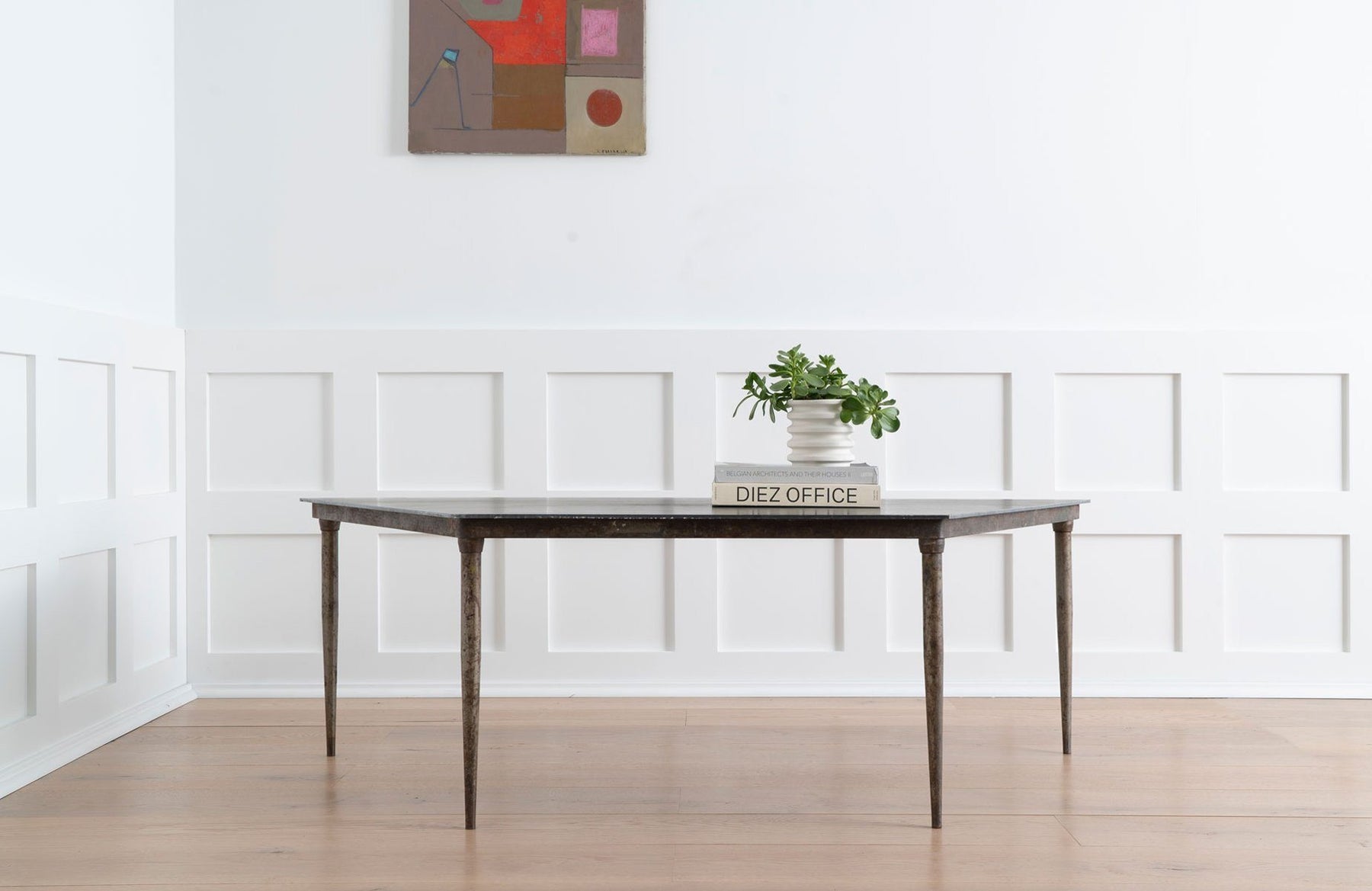 Why It Matters ?
By recycling the still-functional legs and adding a durable steel top, a clever craftsperson preserved this unique design for us to enjoy for, quite literally, centuries to come.