Provenance: Eastern Europe, 20th Century
Materiality: 100% Wool
Dimensions: 126" W x 36" D x 0.25" H
Heirloom: Due to this item's handcrafted or reclaimed nature, there may be slight variations or imperfect qualities that give character to this one of a kind heirloom




Timeless Aesthetic: This item is ageless in aesthetic, avoiding obsolescence, limited use, or an otherwise shortened lifespan due to changing styles and trends
What Have We Here ?
After traveling to France and England and discovering the in-vogue Savonnerie and Axminister carpets in the palaces of his noble counterparts, Peter the Great amassed a legion of weavers to create his own renderings of these patterns. Wildly popular amongst nobles, Peter hoped to remove the need to import the carpets while also strengthening his own empire's economy. Numerous establishments were built to produce the fine works in Bessarabia, a rural historical region that is now considered modern-day Moldova and Ukraine. These rugs quickly took on their own attractive tapestry-style appeal due to the folksy, neoclassical interpretations of the ornate French floral patterns, quickly making Bessarabian carpets highly sought-after modern works of art. The practice is still alive and well today, and we have this carpet from the mid 20th Century to show for it.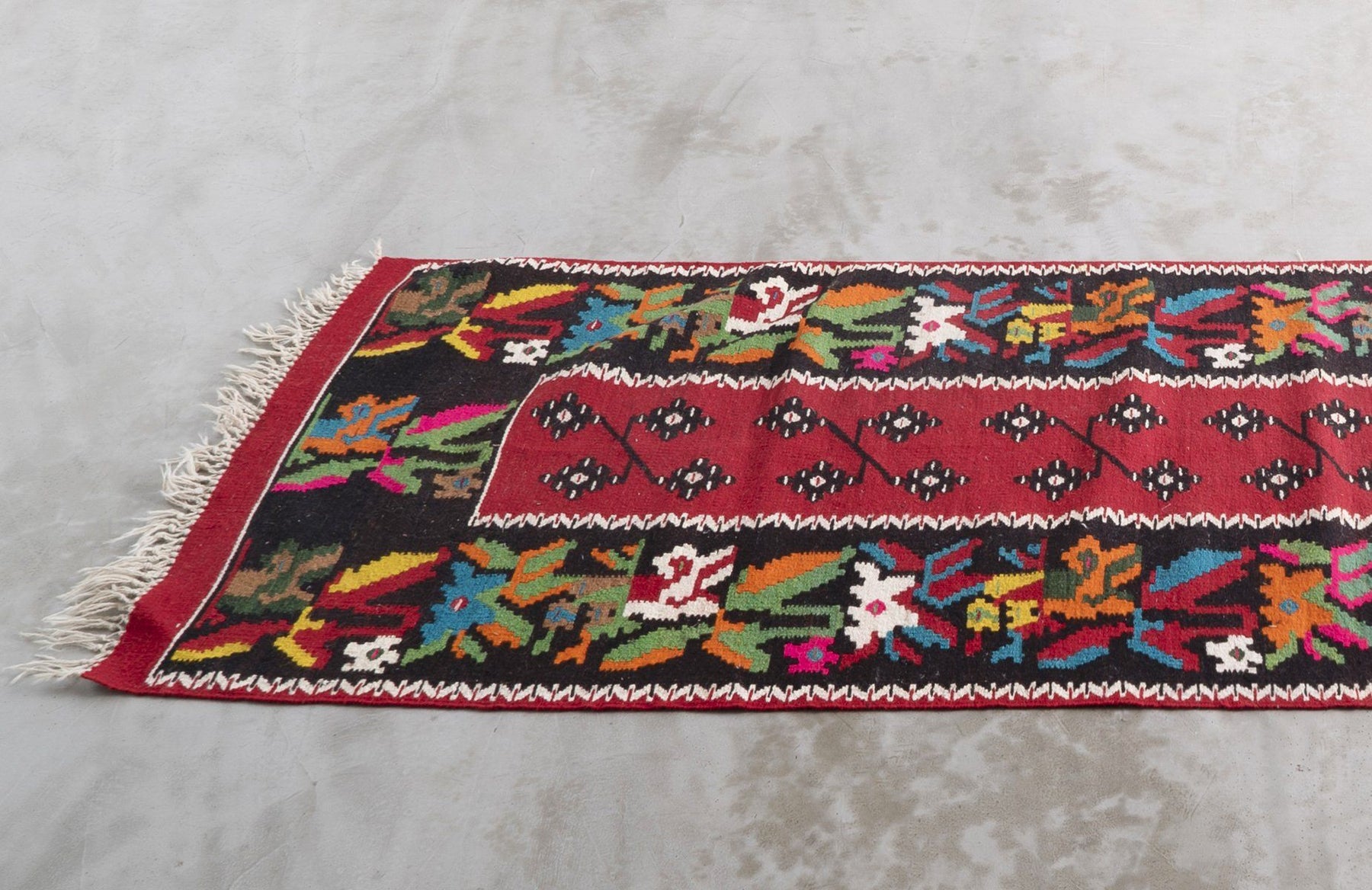 How to Use It ?
The slim size of this piece makes it an ideal entryway addition that will both greet guests and attract attention. You can also unroll this runner across a hallway for instant depth and elevated decor, making every inch of your home feel both personalized yet storied.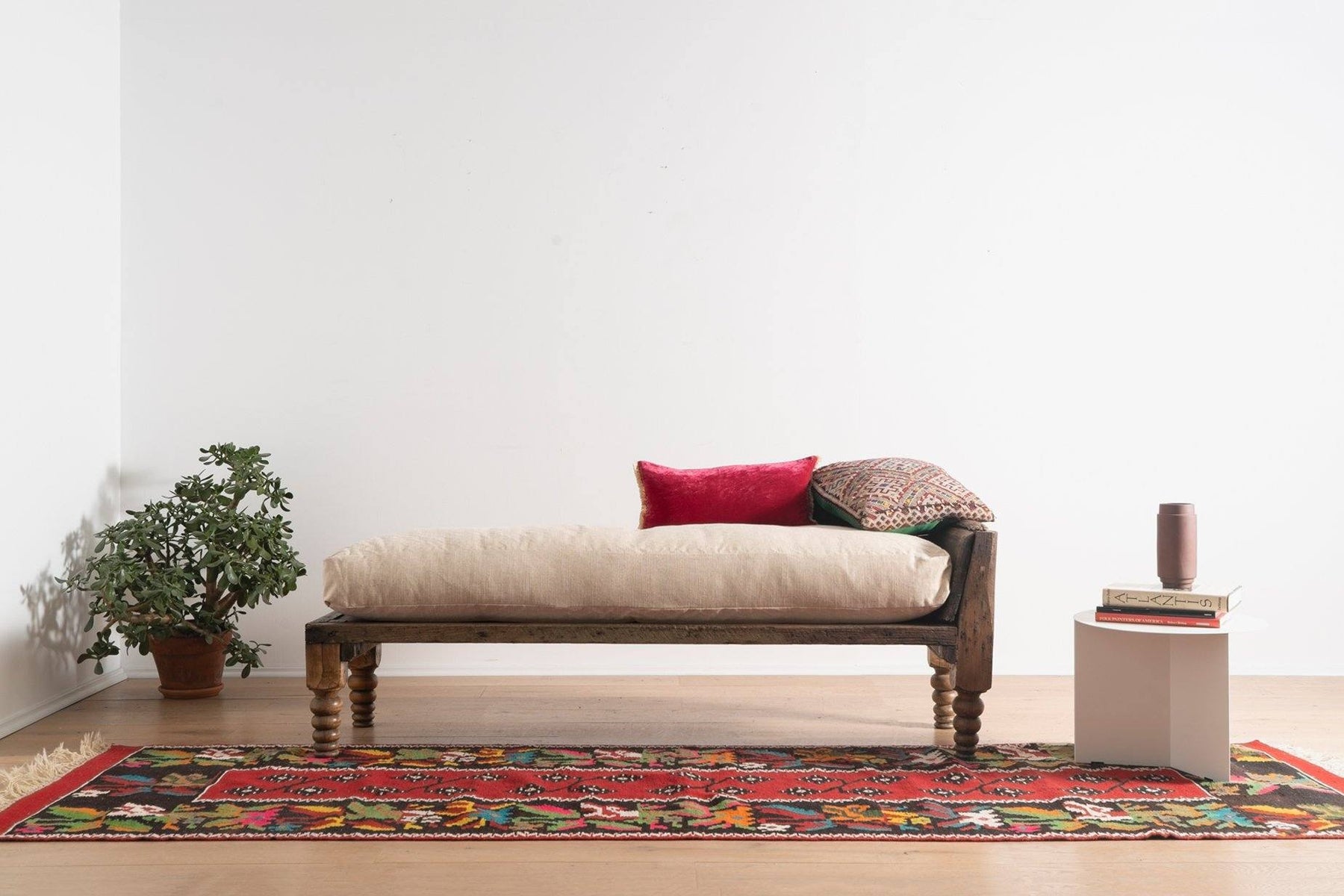 Why It Matters ?
Handwoven in a tight, flat-woven fashion, Bessarabian rugs are durable and bound to withstand the test of time. This pattern and the rich history behind it can best be preserved and enjoyed for households and generations to come due to the smart weaving technique.