Provenance: Pakistan, 20th Century
Dimensions: 40.5" W x 19.25" D x 23.5" H
Heirloom: Due to this item's handcrafted or reclaimed nature, there may be slight variations or imperfect qualities that give character to this one of a kind heirloom
Timeless Aesthetic: This item is ageless in aesthetic, avoiding obsolescence, limited use, or an otherwise shortened lifespan due to changing styles and trends
What Have We Here ?
In the rocky and gorgeous reaches of Pakistan's Swat Valley, generations of highly skilled woodcarvers have harvested the lumber of neighboring forests to create priceless works of furniture. This chest was intricately carved and carefully joined by the master craftspeople in the area. You may recognize the Swat Valley as the place where Nobel Peace Prize laureate Malala Yousafzai was raised. ZZ fun fact, one of our Founder's first interiors clients was Shiza Shahid, Co-Founder of the Malala Fund with Ms. Yousafzai herself.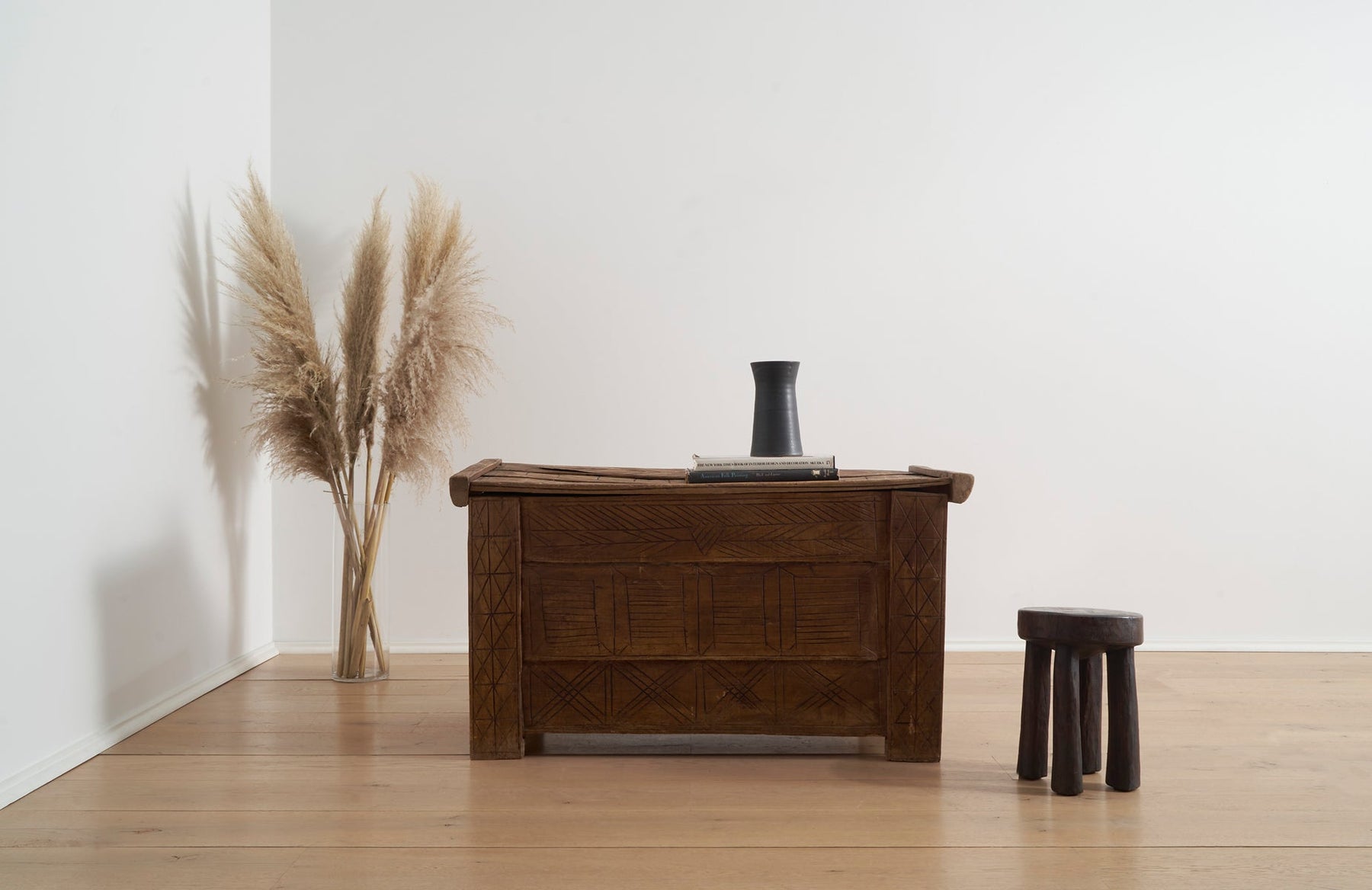 How to Use It ?
Through form and function, storage and surface, this chest is a uniquely handsome yet storied and functional addition to many interior environments. Place everyday necessities in its hidden compartment, use it as a side table in a living or bedroom arrangement, or even as a small coffee table in front of a loveseat or oversized lounge chair.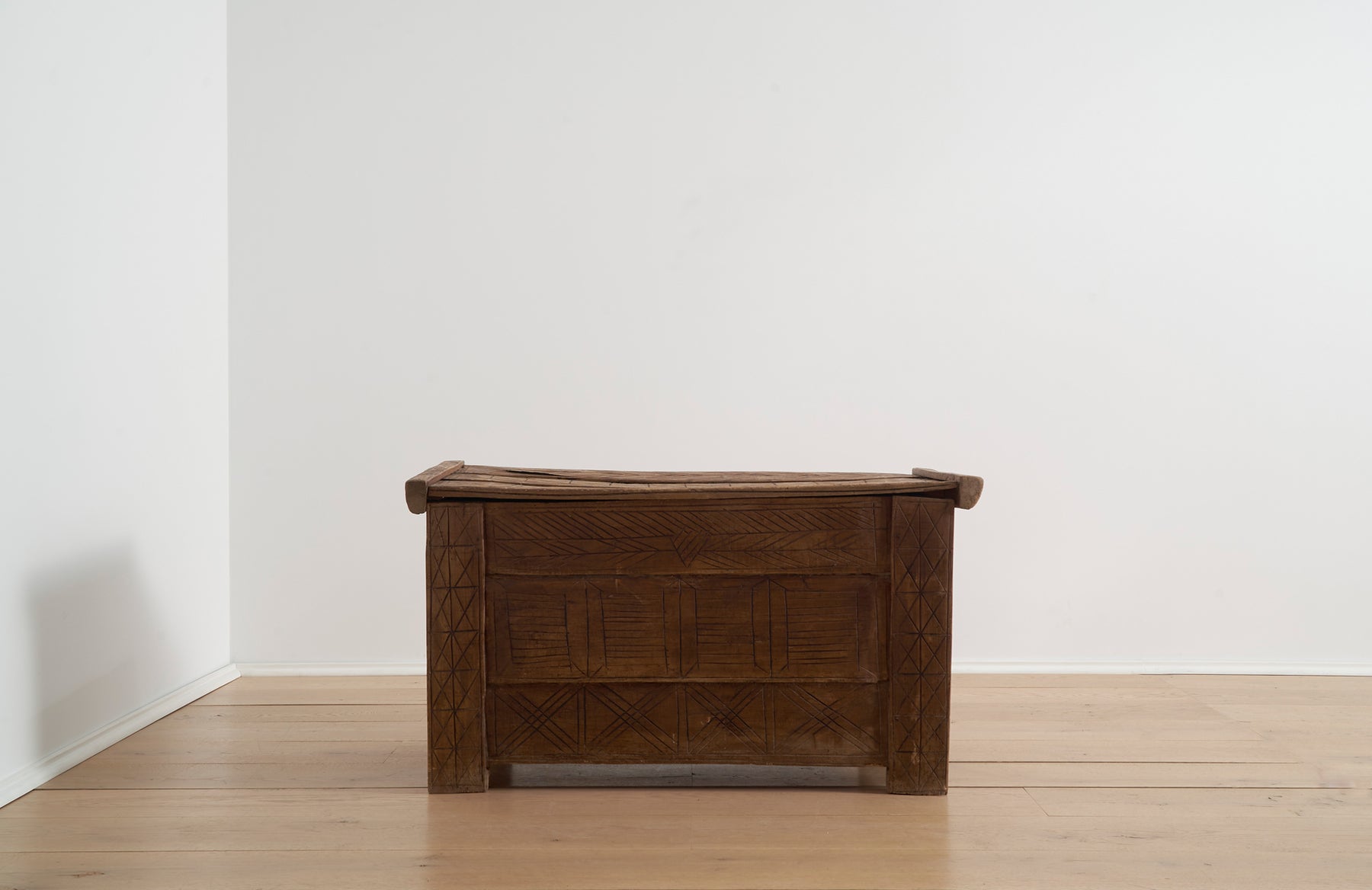 Why It Matters ?
It's the combination of durable hardwood and an intriguing, carved pattern that make this work of furniture uniquely sustainable. An unadorned chest might be misused more easily, but this ornamental one demands respect and care.