Designer: In Common With
Provenance: North America, 21st Century

Expected Lifespan: Built to last for lifetimes to come with proper care

Designed and constructed in NYC

All rented lamps include an LED light bulb, provided at no cost from ZZ Driggs, offering an estimated 15,000 hours of light and efficient energy use

Dimensions: 2.75" W x 9.75" D x 57" H
Materials are locally-sourced as often as possible

In Common With keeps production in house once all materials arrive

Products utilize low-to-no VOC varnishes and powder coatings
What Have We Here ?
Form and function find a perfect fusion in this lamp, which adds both dimension yet graceful distinction to any interior. The adjustable shade can rotate up and down, or swivel side-to-side, targeting light where needed. With its slim profile, this piece emphasizes its illuminated surroundings while almost hiding in plain sight.
How to Use It ?
This floor lamp makes a striking statement either alone or as a pair, providing an element of scale yet urbanity. Bring a warm and comforting aura into your office, bedroom, or living room by including this piece in your interior arrangement.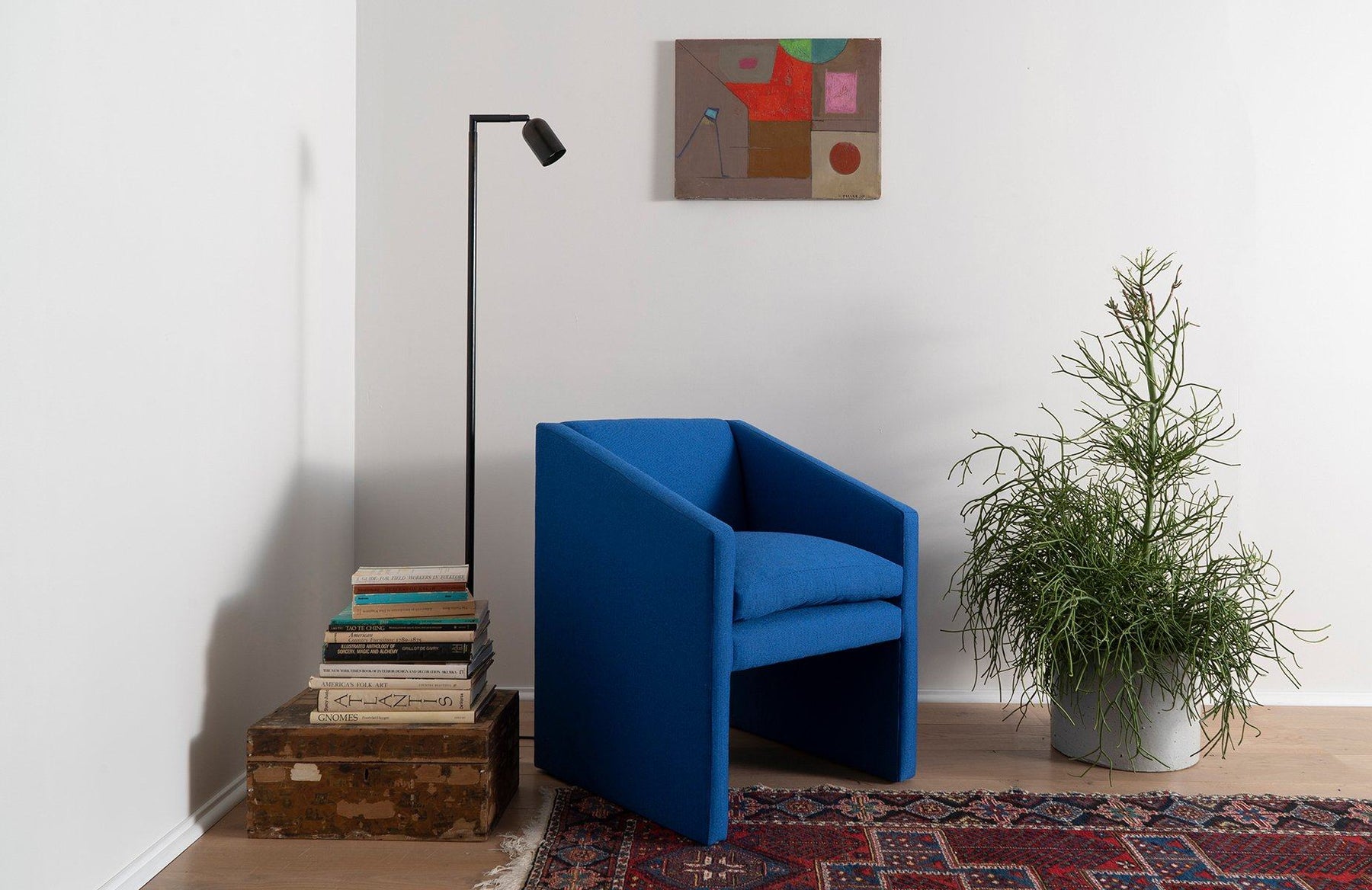 Why It Matters ?
In Common With is proud to offer light fixtures that are built to last. Precision machining and high-quality materials make each of their works ready to stand the test of time.