Provenance: Iran, 20th Century
Materiality: 100% Wool
Dimensions: 8' 8" x 11' 10"
Heirloom: Due to this item's handcrafted or reclaimed nature, there may be slight variations or imperfect qualities that give character to this one of a kind heirloom
Timeless Aesthetic: This item is ageless in aesthetic, avoiding obsolescence, limited use, or an otherwise shortened lifespan due to changing styles and trends
Cyclical in Use:  This work is made with materials that promote a circular economy, including raw materials that are durable, easy to repair, and able to be recycled
What Have We Here ?
Woven from a mixture of wool, with pastel-colored designs, these rugs are easy on the eyes and soft to the touch.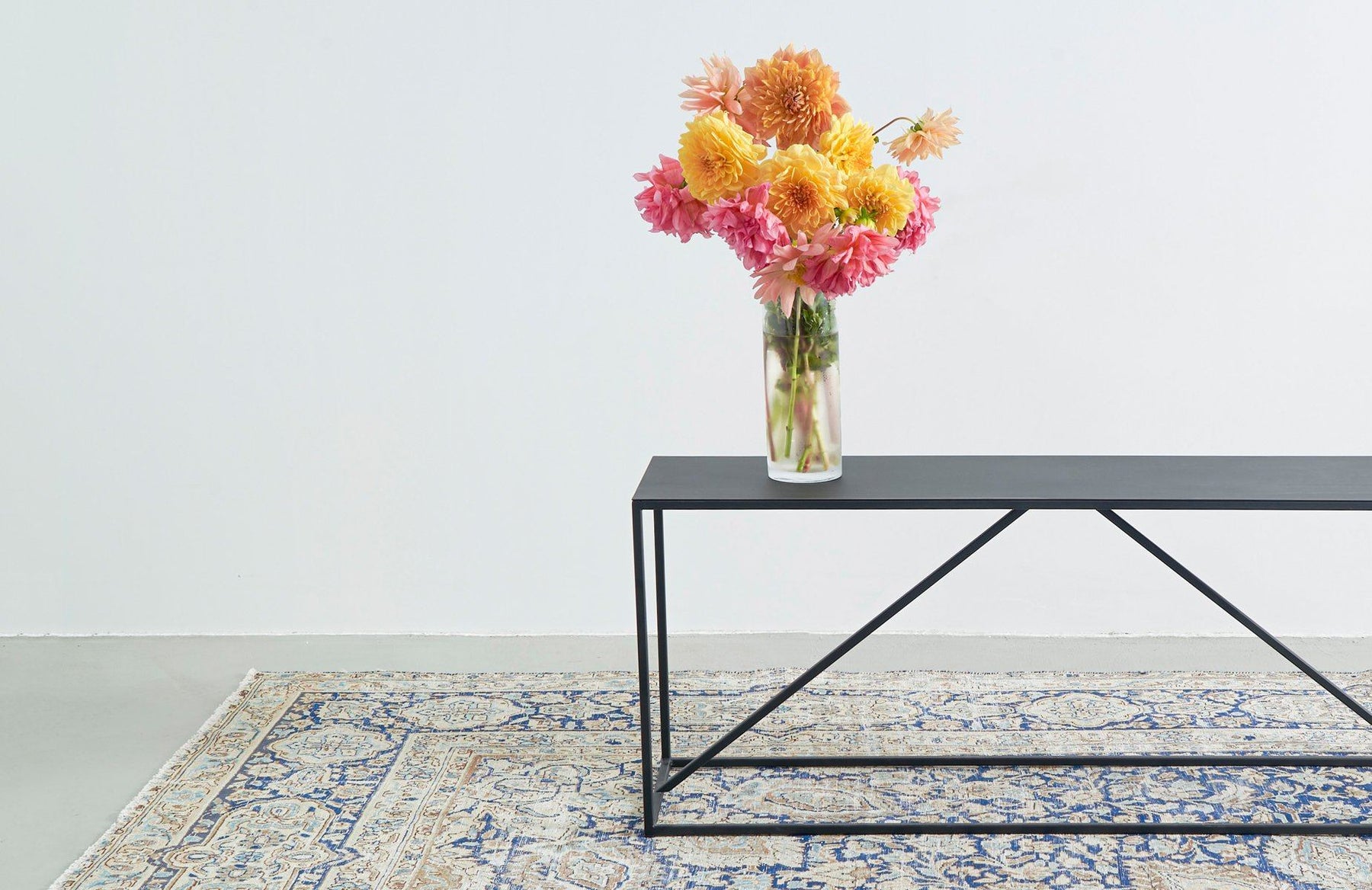 How to Use It ?
This rug is a perfect addition to a bedroom arrangement, as it's a simple joy to walk upon its wool fibers. This piece will also suffice just as well in your living room or workspace, providing that initial and necessary layer of both comfort and character.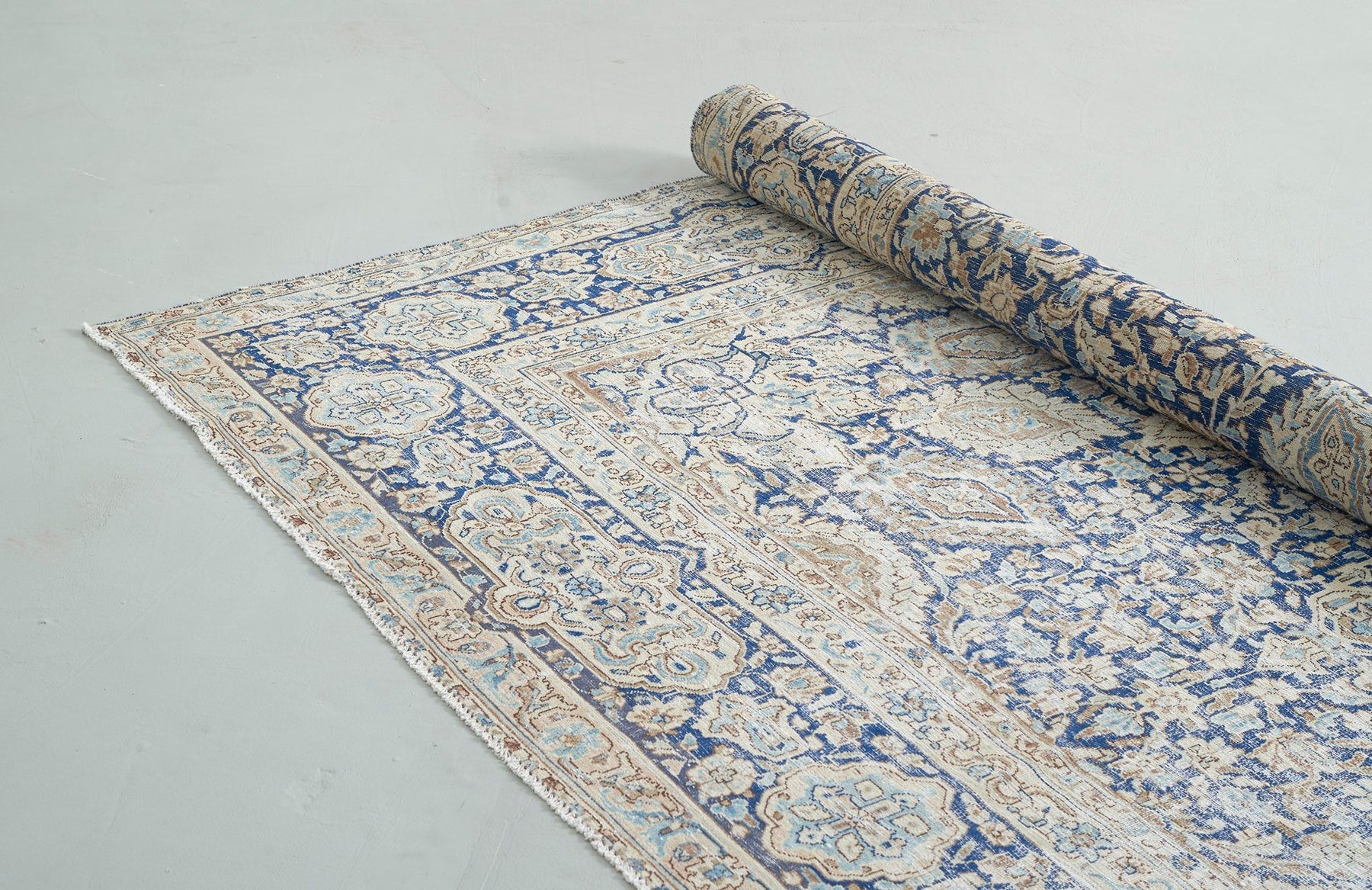 Why It Matters ?
Persian rugs are tightly knotted to increase durability and longevity. In addition, their construction includes adding layers of soft fabric, or in this case silk, in order to provide even greater cushion and comfort. Given the reverence and diligence allocated to this work's design and overall use, it's our responsibility to be worthy stewards of this piece.