Designer: Amigo Modern
Provenance: North America, 21st Century

Designed in Long Beach, CA and constructed within a 30-mile radius of the Amigo Modern studio

Dimensions:

Bar Height - 20" W x 17" D x 38" H (Seat Height: 30")
Counter Height -

 

19" W x 17" D x 31" H (Seat Height: 24")
Environmentally friendly powder coating produces less hazardous waste than conventional liquid coatings

No VOCs used in varnish

All materials and parts for this product's construction are locally sourced

Constructed with North American derived and oftentimes upcycled steel

Constructed using North American FSC-certified wood
What Have We Here ?
This is proof that great design doesn't have to be complicated. Eric Trine of Amigo Modern created the prototype of this work at the request of a local coffee shop. Designed to be functional yet fun, this is a chair that everyone can appreciate and, most importantly, enjoy.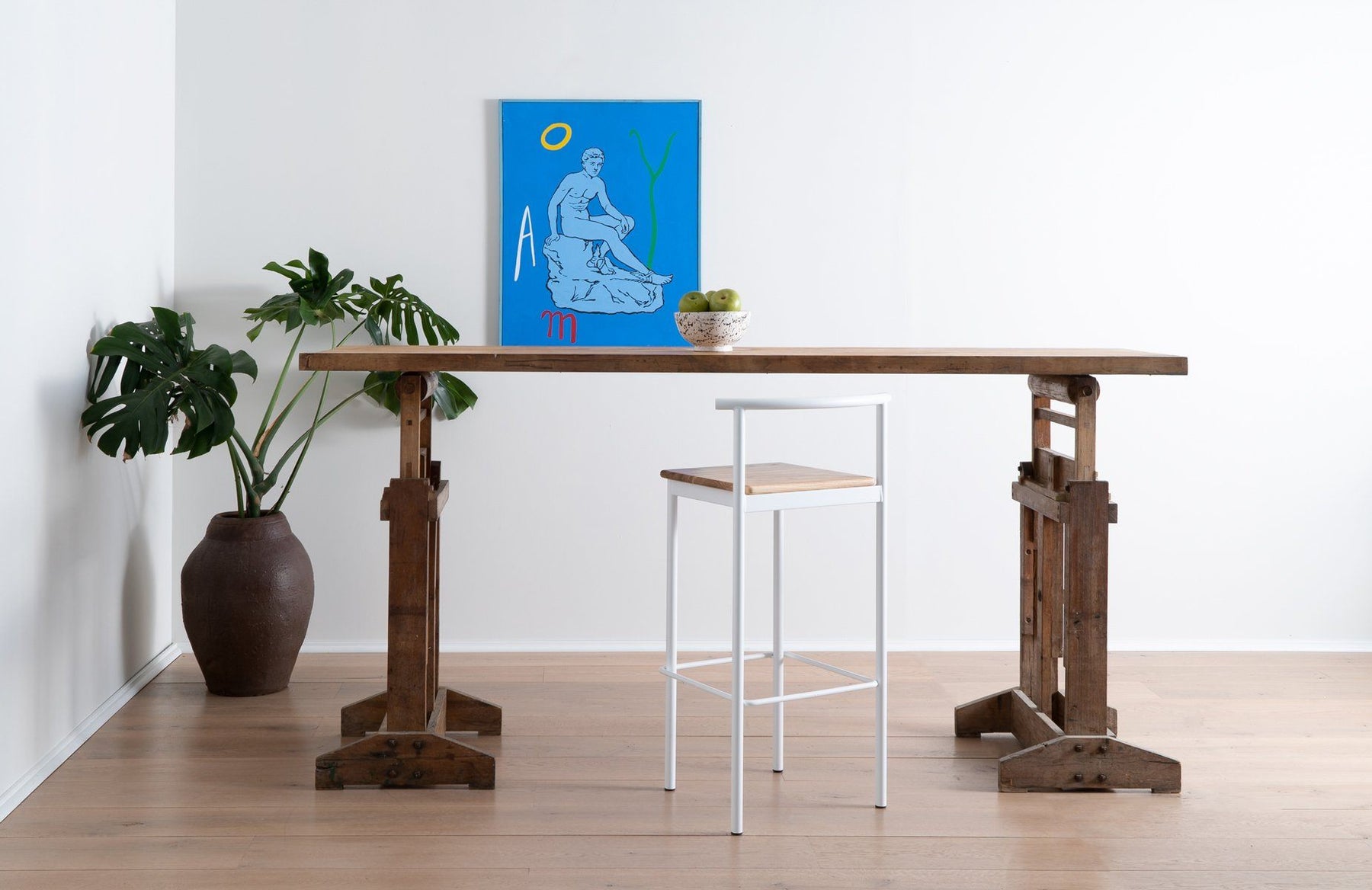 How to Use It ?
This chair is reliable and imaginative furniture that's designed to stand up to the test of time in many ways while maintaining its visual spirit. Level up your kitchen or dining room with the addition of this colorful and charming work.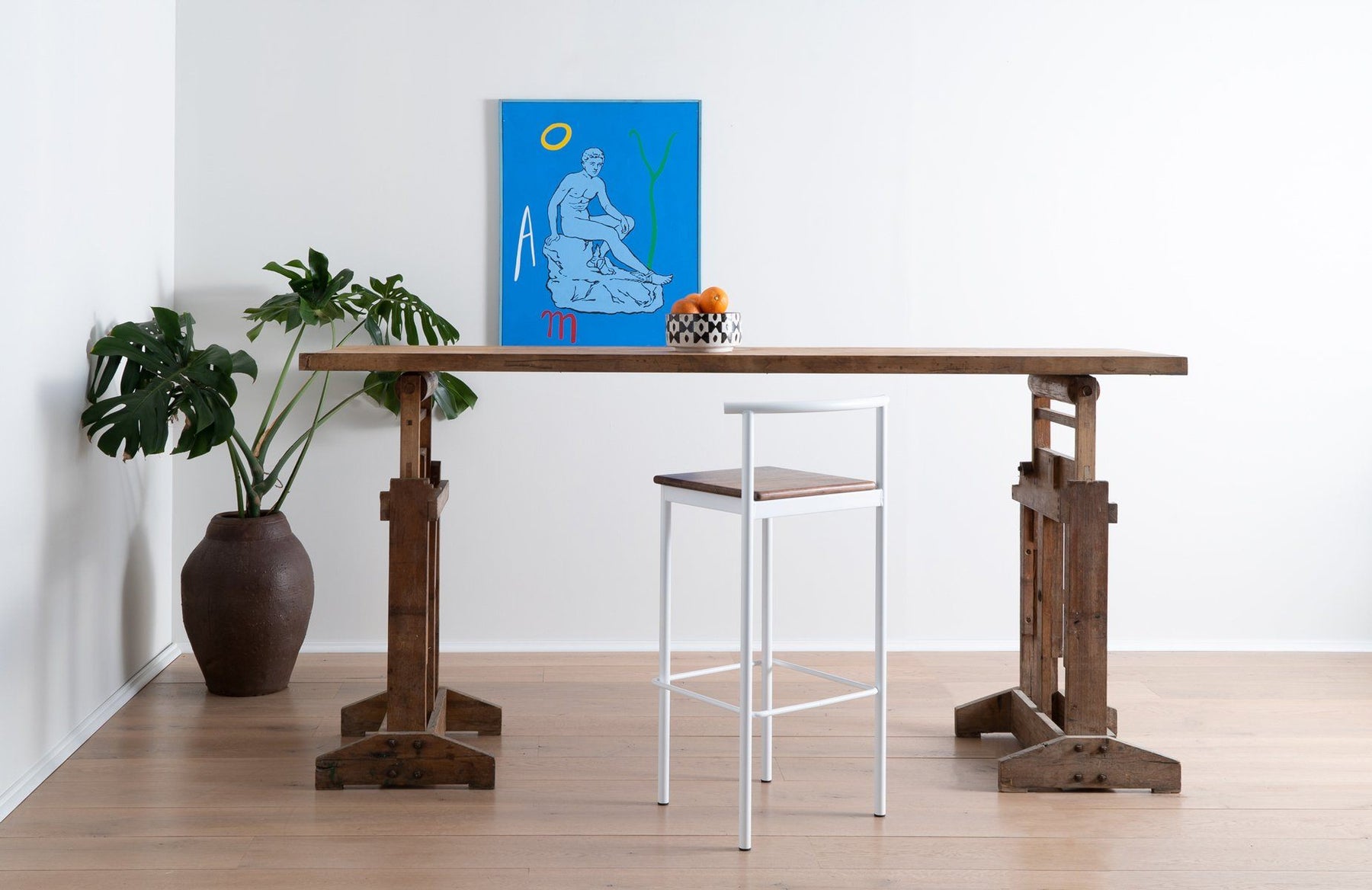 Why It Matters ?
The steel frame of this chair will support the handsome wood of its seat for decades to come. This is a thoughtful marriage of quality and purposeful materials that brings out the potential in both without wasting any resources. Creativity, meet sustainability.