Provenance: North America, 20th Century
Dimensions: 22.25" Diam. x 25.5" H (Seat Height: 19.5–26")
Heirloom: Due to this item's handcrafted or reclaimed nature, there may be slight variations or imperfect qualities that give character to this one of a kind heirloom



Timeless Aesthetic:

 This item is ageless in aesthetic, avoiding obsolescence, limited use, or an otherwise shortened lifespan due to changing styles and trends
What Have We Here ?
This unpretentious stool originally seated students in the science lab of a girls' boarding school in Massachusetts circa 1960. We appreciate this piece for its simple, yet utilitarian design and for the timeless fun of its spinnable seat. Also we love to imagine how much spinning really went down on these stools, given their original and spirited audience.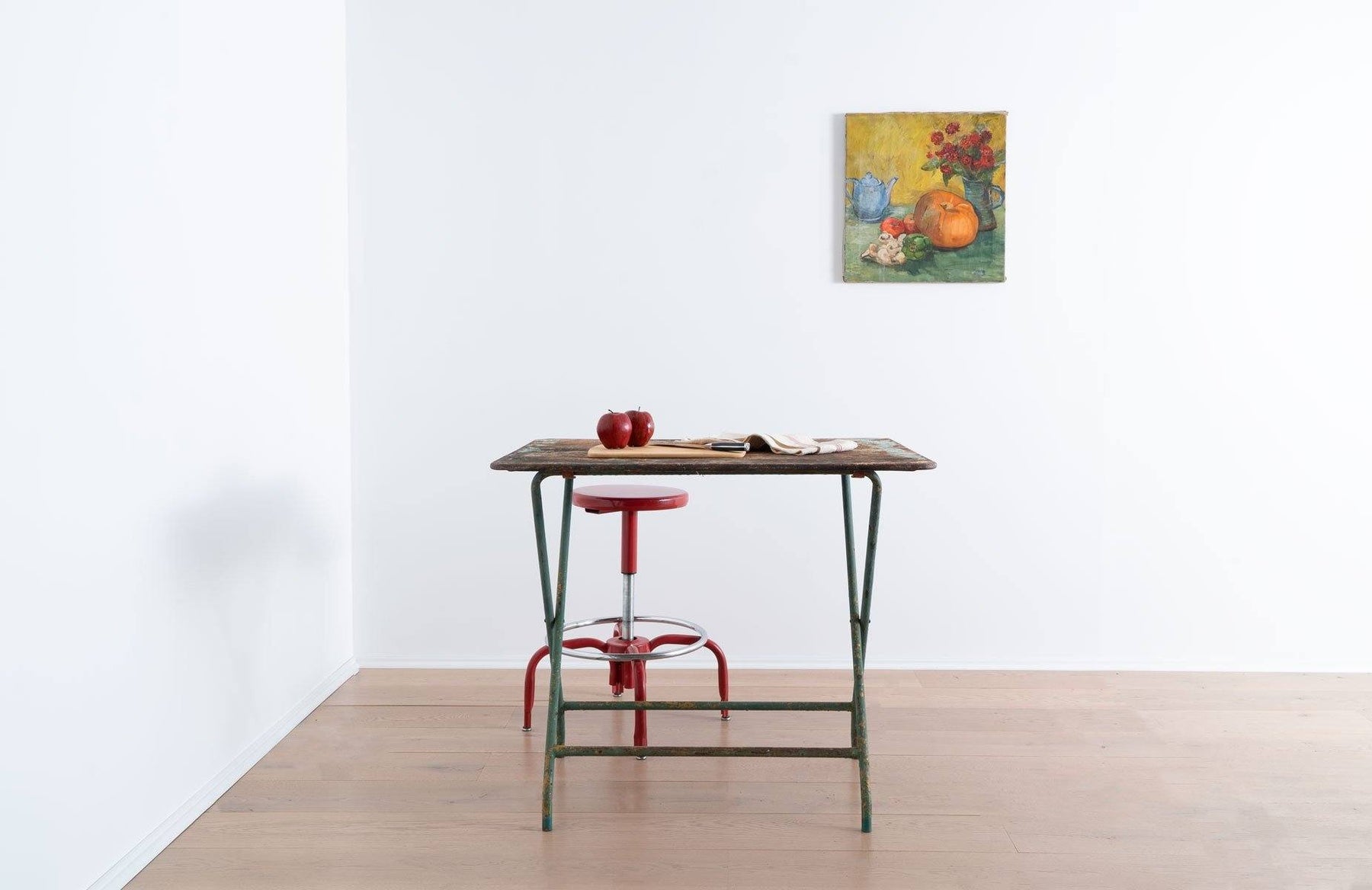 How to Use It ?
We use a number of these stools at the ZZ HQ for two reasons – given the seat adjusts from 1' 7.5" to 2' 2" by lifting and pressing, they're incredibly handy around a high top work table or countertop, or even at their lowered height in front of a white board or at a kitchen island. And of course it's simply fun to drop into the nostalgic charm that a spinning seat consistently provides.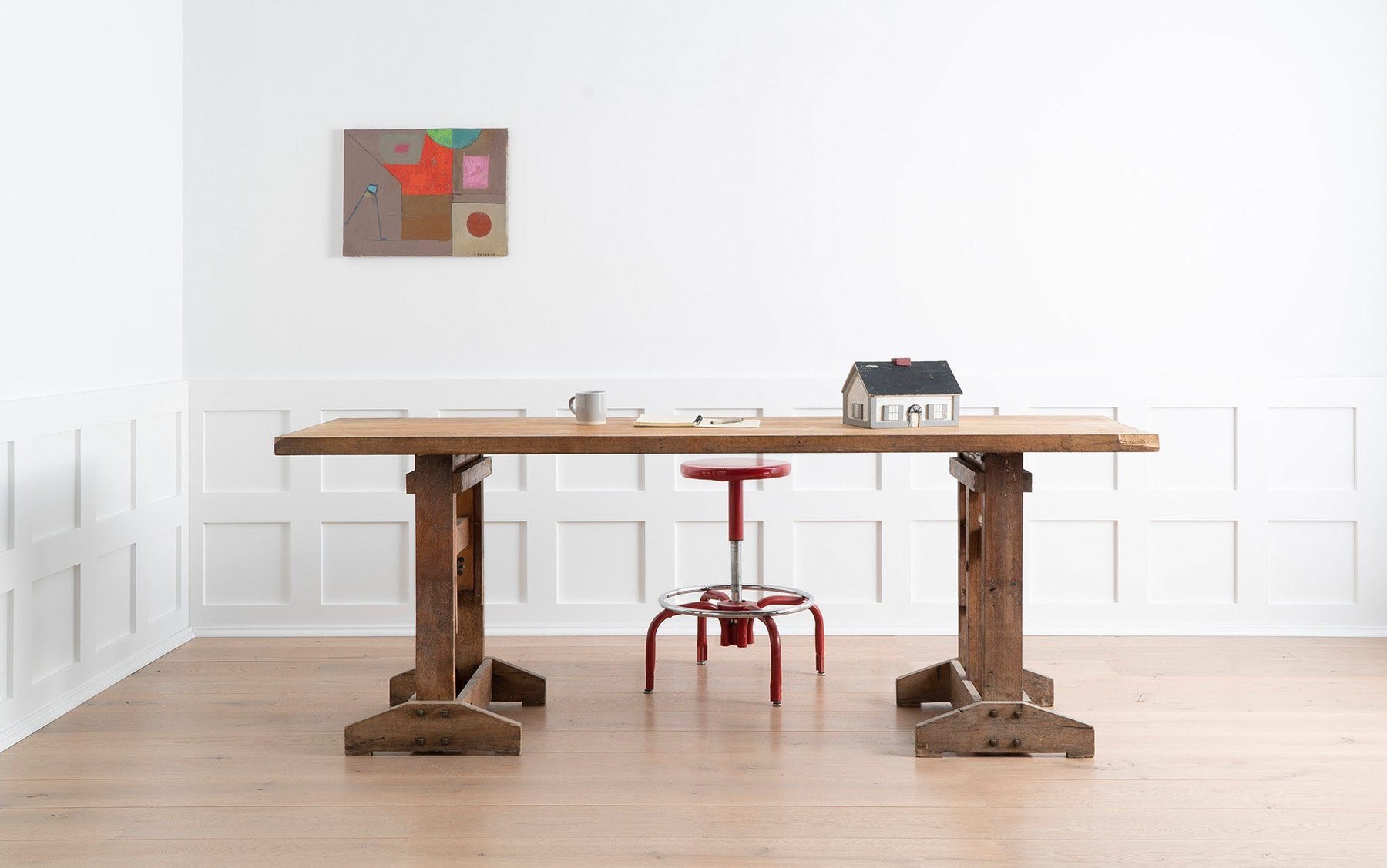 Why It Matters ?
Some furniture is made more to be looked at and appreciated than used, thus the etymology for the term "form over function." This work however is built to withstand constant use. Durability is certainly a close cousin to sustainability and a quality we must consistently take into consideration when making purchases today, furniture aside.