Provenance: Turkey, 20th Century
Materiality: 100% Wool
Dimensions: 66" W x 44" D x 0.25" H
Heirloom: Due to this item's handcrafted or reclaimed nature, there may be slight variations or imperfect qualities that give character to this one of a kind heirloom



Timeless Aesthetic:

 

This item is ageless in aesthetic, avoiding obsolescence, limited use, or an otherwise shortened lifespan due to changing styles and trends
What Have We Here ?
Sarkoy, a Turkish coastal province, has a history that traces back quite literally to the beginning of time. Tools from the Stone Age, mines that date back to the Bronze Age, and a thriving coastal trade route under the Ottoman Empire comprise the full and storied history of the area. Prayer rugs are sacred and esteemed pieces of fabric placed between the ground and the worshipper to ensure cleanliness during prayer and connection to the divine, making the durable kilim weaving technique a natural choice for such an item. The rich history of Sarkoy, paired with the righteous functionality of the piece, will transform any floor it rests upon into a more holy vision.
How to Use It ?
The arboreal branchlike tree motifs found on this piece will give any room an earthy vigor. Yet, given this work's pious background, we recommend unfurling it in the heart of your space, far from the dirt and chaos of the outside world.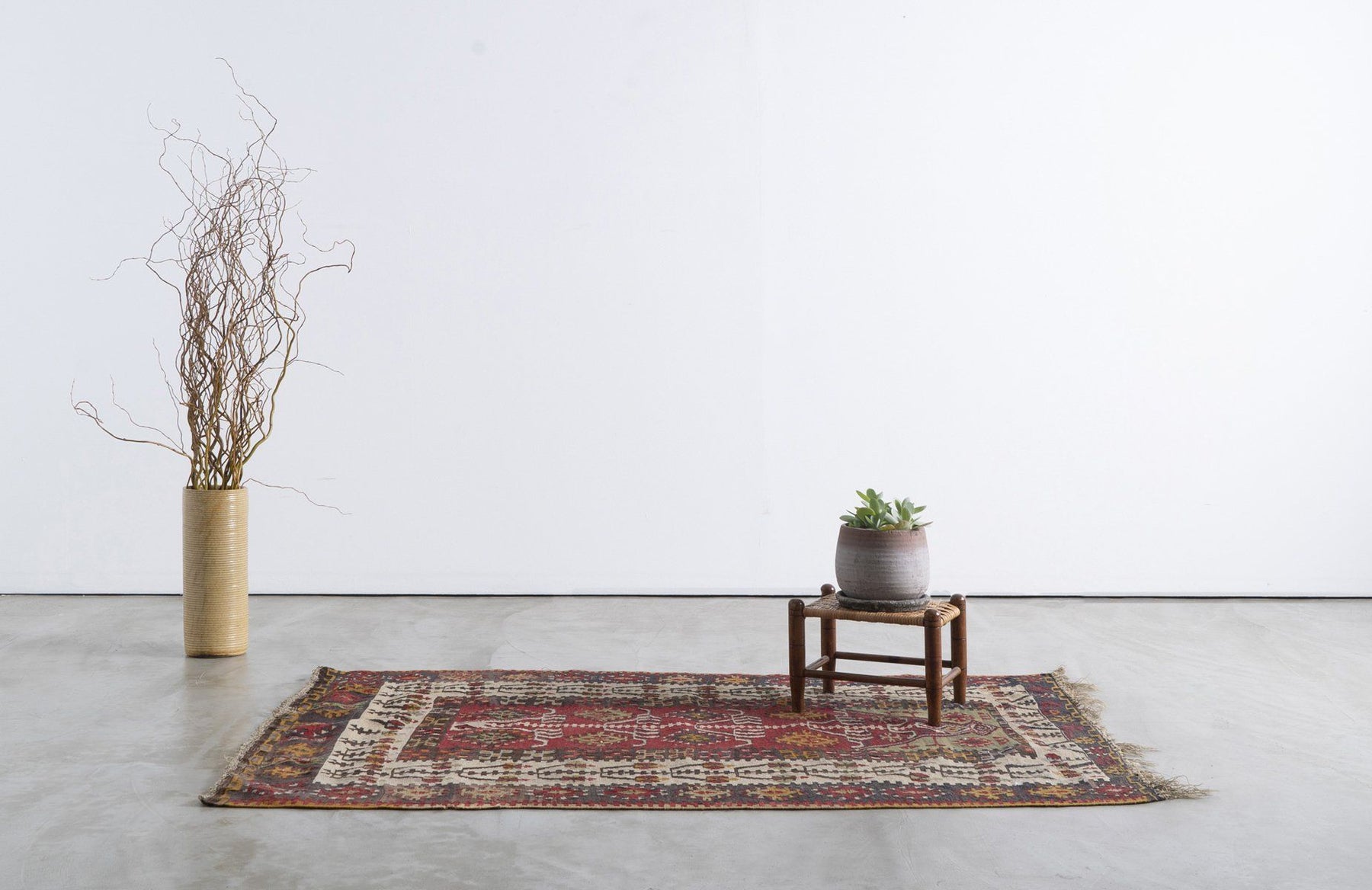 Why It Matters ?
Kilim rugs are handwoven in a tight, flat pattern making them extremely durable. Thanks are due to the wise weavers who chose this sustainable, timeless technique so that we can preserve and, most importantly, enjoy this tapestry of both art and Turkish culture for decades, if not centuries, to follow.