Designer: Amigo Modern
Provenance: North America, 21st Century

Designed in Long Beach, CA and constructed within a 30-mile radius of the Amigo Modern studio

Dimensions: 28.25" W x 27.5" D x 27.5" H (Seat Height: 14")
Environmentally friendly powder coating produces less hazardous waste than conventional liquid coatings

No VOCs used in varnish

All materials and parts for this product's construction are locally sourced

Constructed with North American derived and oftentimes upcycled steel

Constructed using North American FSC-certified wood

Constructed using North American derived leather

Handworked and sewn leather
What Have We Here ?
This chair externalizes the relaxed aesthete. It's perfectly suited for one to recline in it with a digestif and chic periodical. Or lean forward onto its brilliant and smooth edge and engross yourself in easy conversation around, say, Cartesian dualism. Eric Trine of Amigo Modern first designed this work as a student, then perfected and produced it as a professional designer. We're glad he continued the practice, given this piece's gorgeous and curious composition.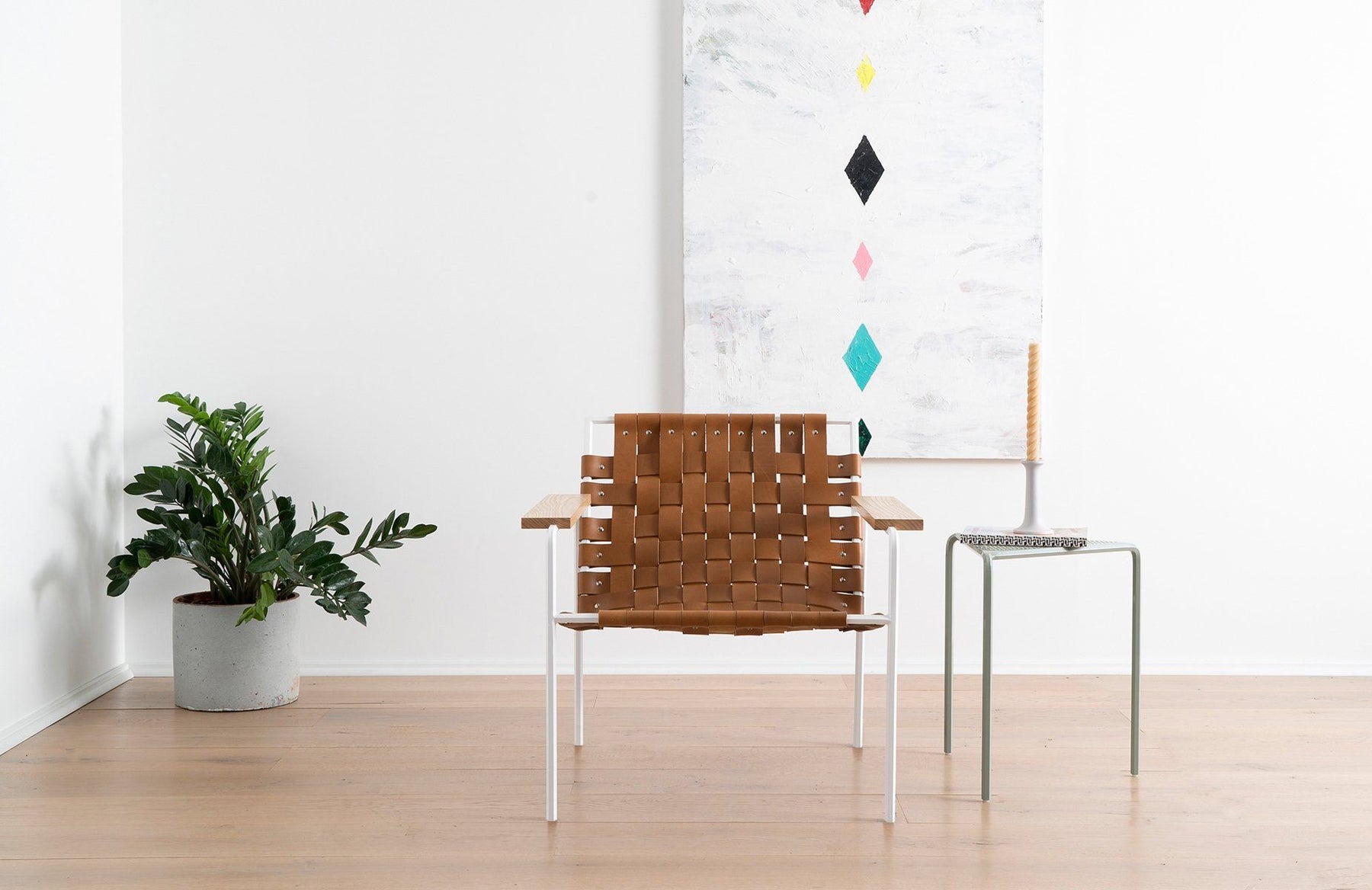 How to Use It ?
This work is most happy when it gets to take the spotlight. Place this chair as a standalone and true moment in its own corner space, or add it to any living arrangement where a statement piece is needed. Seat guests in your living room or lounge in this chair like no other.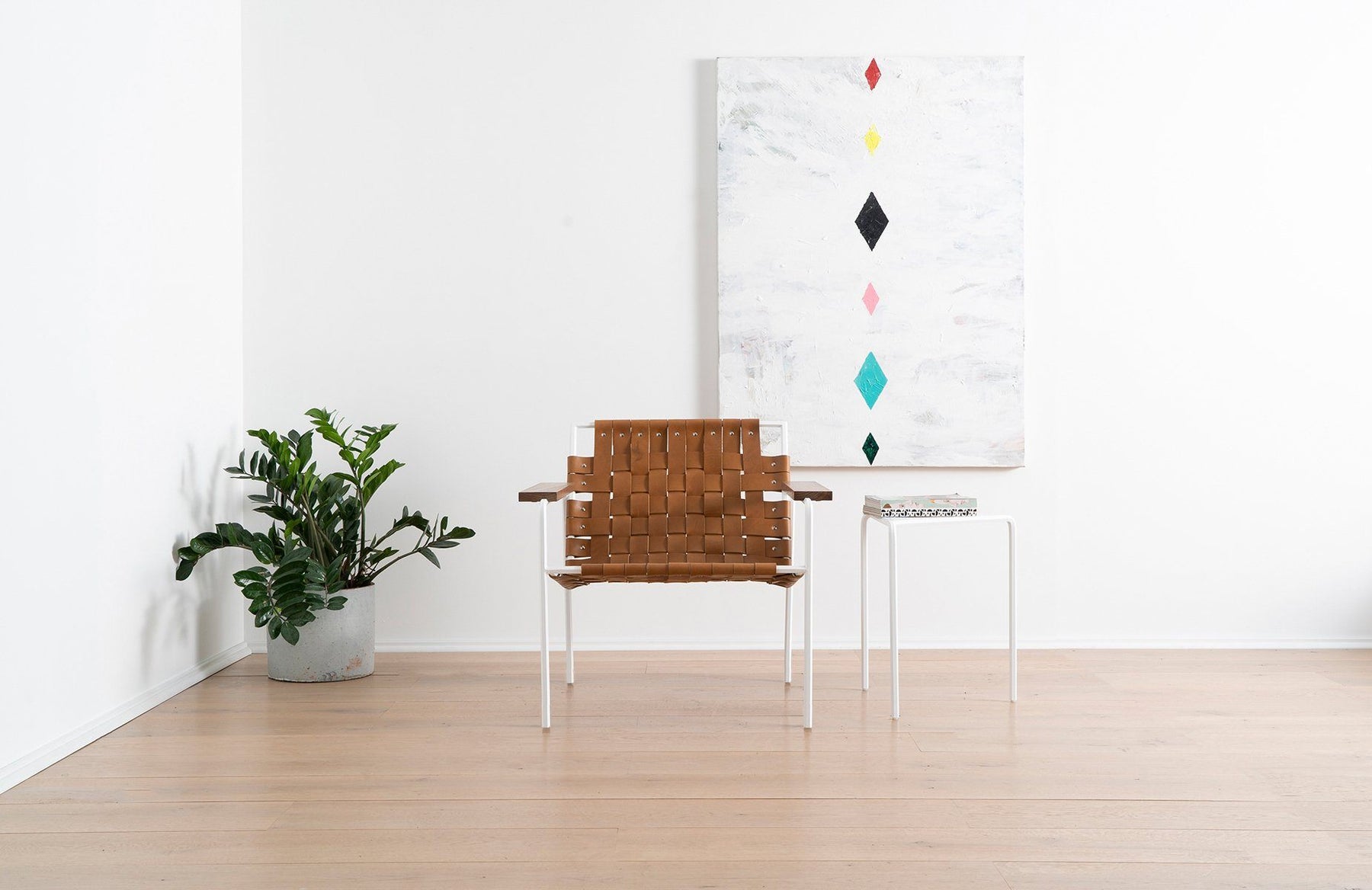 Why It Matters ?
American sourced leather and steel make up the body of this piece. This is furniture designed and built to stand the test of time, all the while gaining the gorgeous patina that materials like leather acquire with more use.