Designer: Amigo Modern
Provenance: North America, 21st Century

Designed in Long Beach, CA and constructed within a 30-mile radius of the Amigo Modern studio

Dimensions: 16" W x 13" D x 18" H
Environmentally friendly powder coating produces less hazardous waste than conventional liquid coatings

No VOCs used in varnish

All materials and parts for this product's construction are locally sourced

Constructed with North American derived and oftentimes upcycled steel
What Have We Here ?
Inspiration can come out of nowhere or appear in just about anywhere, but more often than not, it's never where we initially peer. Eric Trine of Amigo Modern first happened upon the hexagonal rods used in the prototype of this simple yet sleek table at a salvage yard. This found material was cheaper and more interesting than anything he'd considered before. This playfully geometric work is a study in serendipity.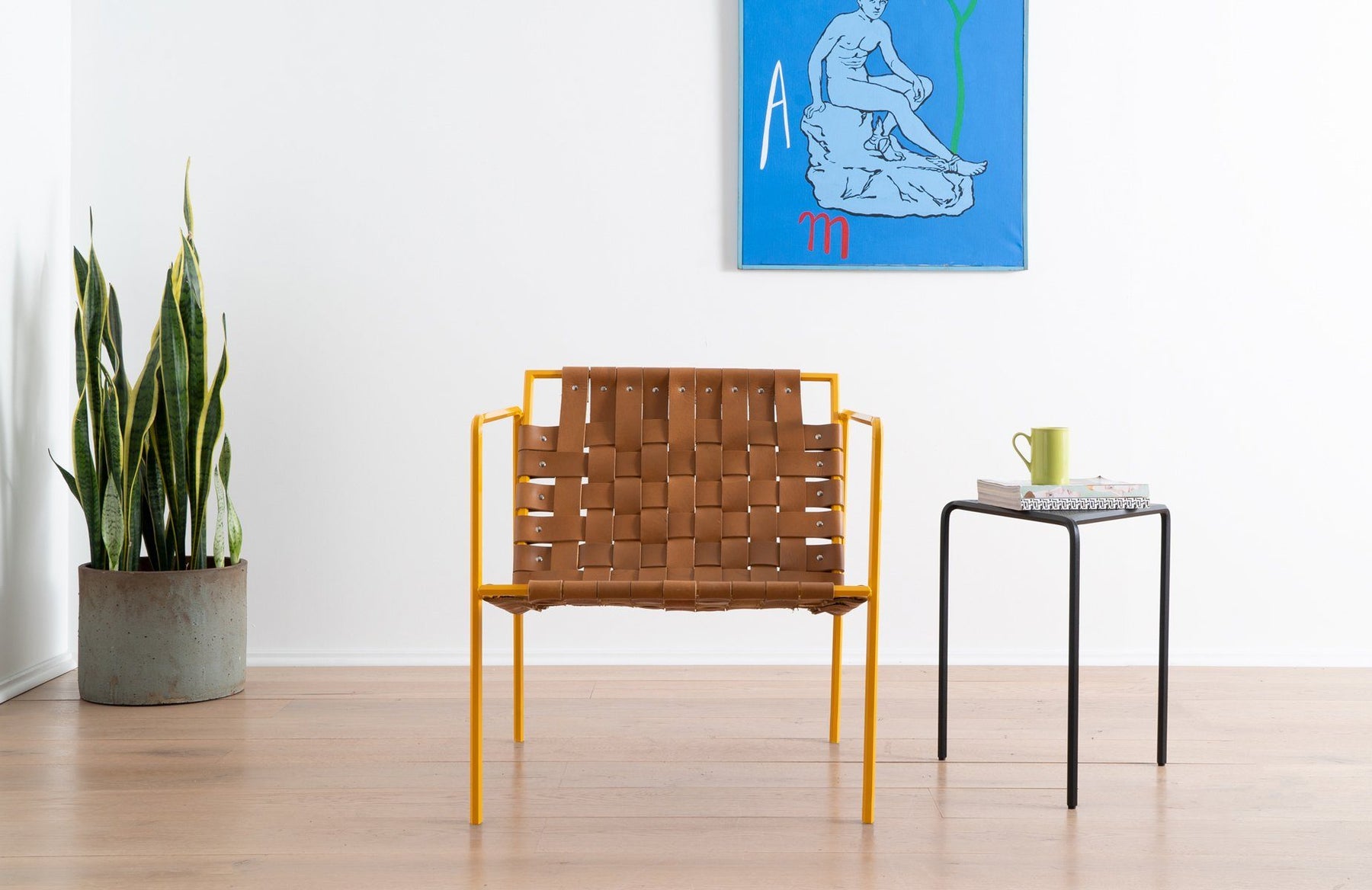 How to Use It ?
This table may only have three sides, yet it embodies a whole lot of potential. It could be the slim end table your living room sofa or lounge chair is missing, the sturdy bedside table you and your water glass have been dreaming of, or the boost of support your favorite plant needs to make the most of a sunbeam.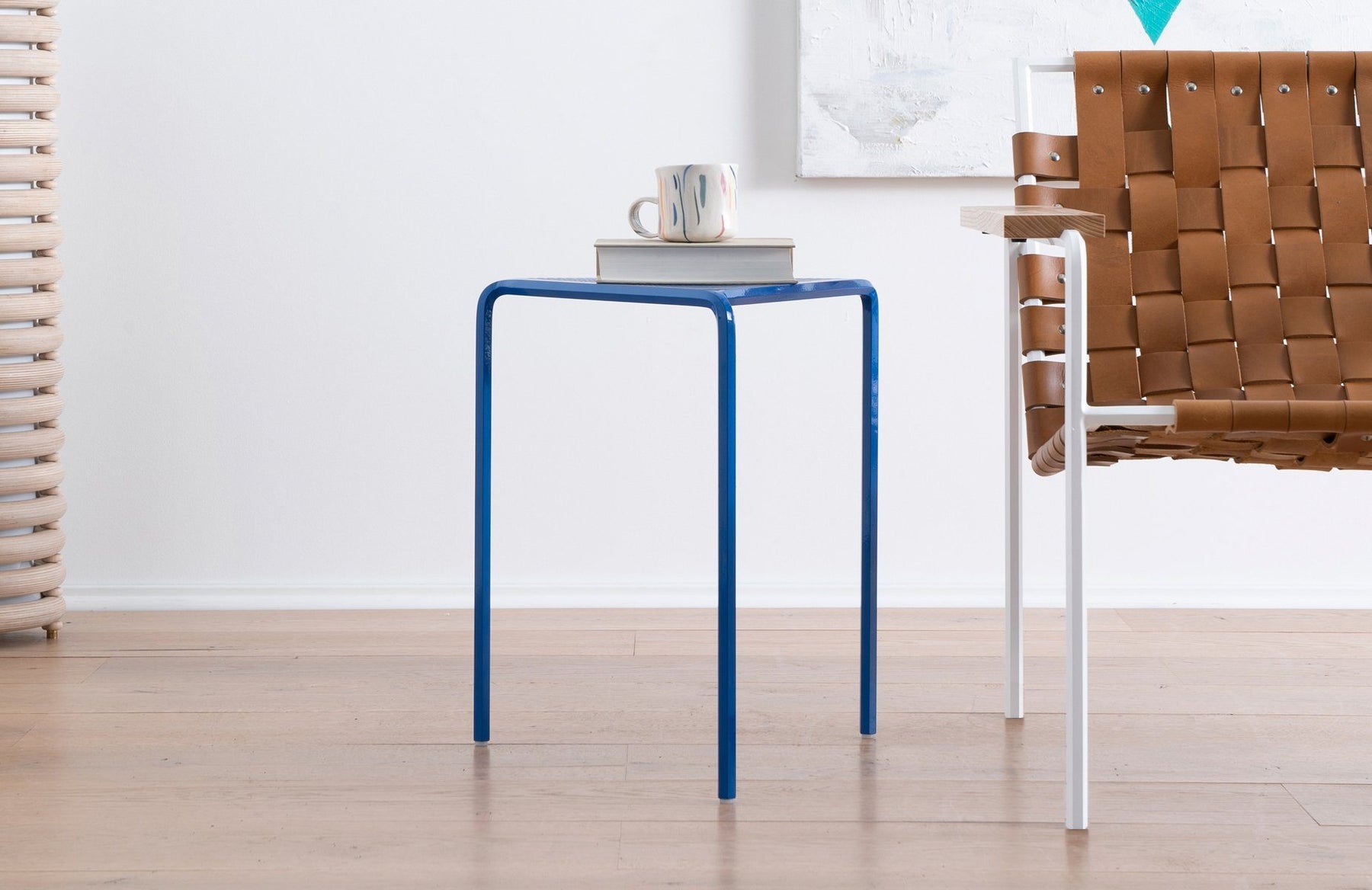 Why It Matters ?
Sleek, sturdy, and with just a touch of quirk, this steel table will last for as long as needed. The simplicity of steel belies its many impressive qualities. Revered for its strength and malleability, steel can satisfy many needs, be easily reused, and is difficult to break or stain.