Designer: Frama
Provenance: Europe, 21st Century
Dimensions: 16.5" W x 13" D x 13" H
Safety Notice: This piece is not suitable for households with young children.
Timeless Aesthetic:

 This item is ageless in aesthetic, avoiding obsolescence, limited use, or an otherwise shortened lifespan due to changing styles and trends
What Have We Here ?
Aluminum is all at once one of the most striking and long-lasting materials to create with, yet one of the most difficult to assemble and weld. As such, Frama developed their own riveting technique, similar to wooden tenon joinery, specifically for this project. We're especially fond of this table, as it has the ability to lay vertically or horizontally.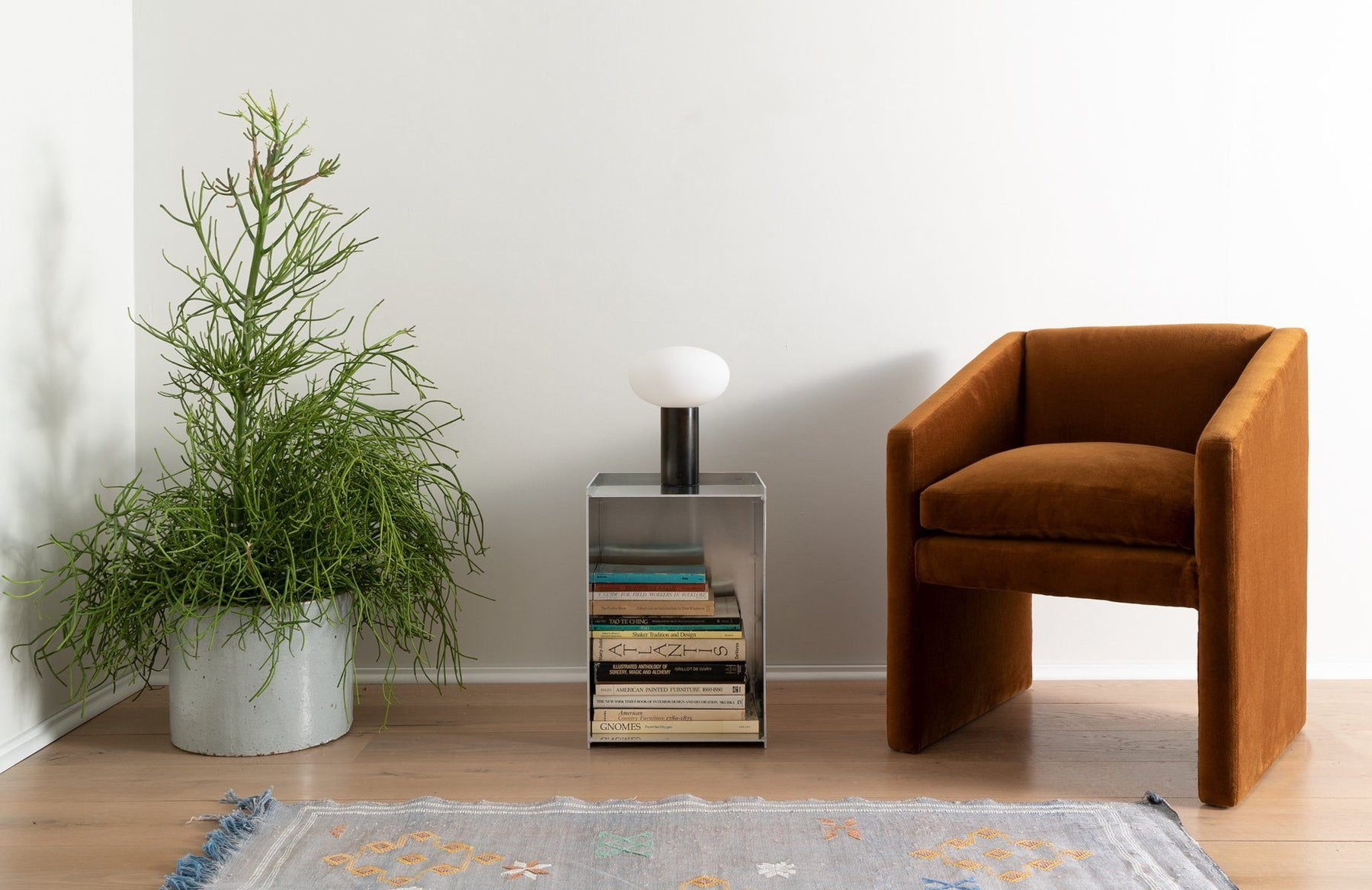 How to Use It ?
This piece has many usages, yet all the while retains its clean and sleek demeanor. Use it as a side table in a living room or lounge area, or as a nightstand in a bedroom. With the addition of books, periodicals, or whatever else placed onto its interior lip, it becomes both a table and shelving system. Place it horizontally or vertically, and its purpose is all the same.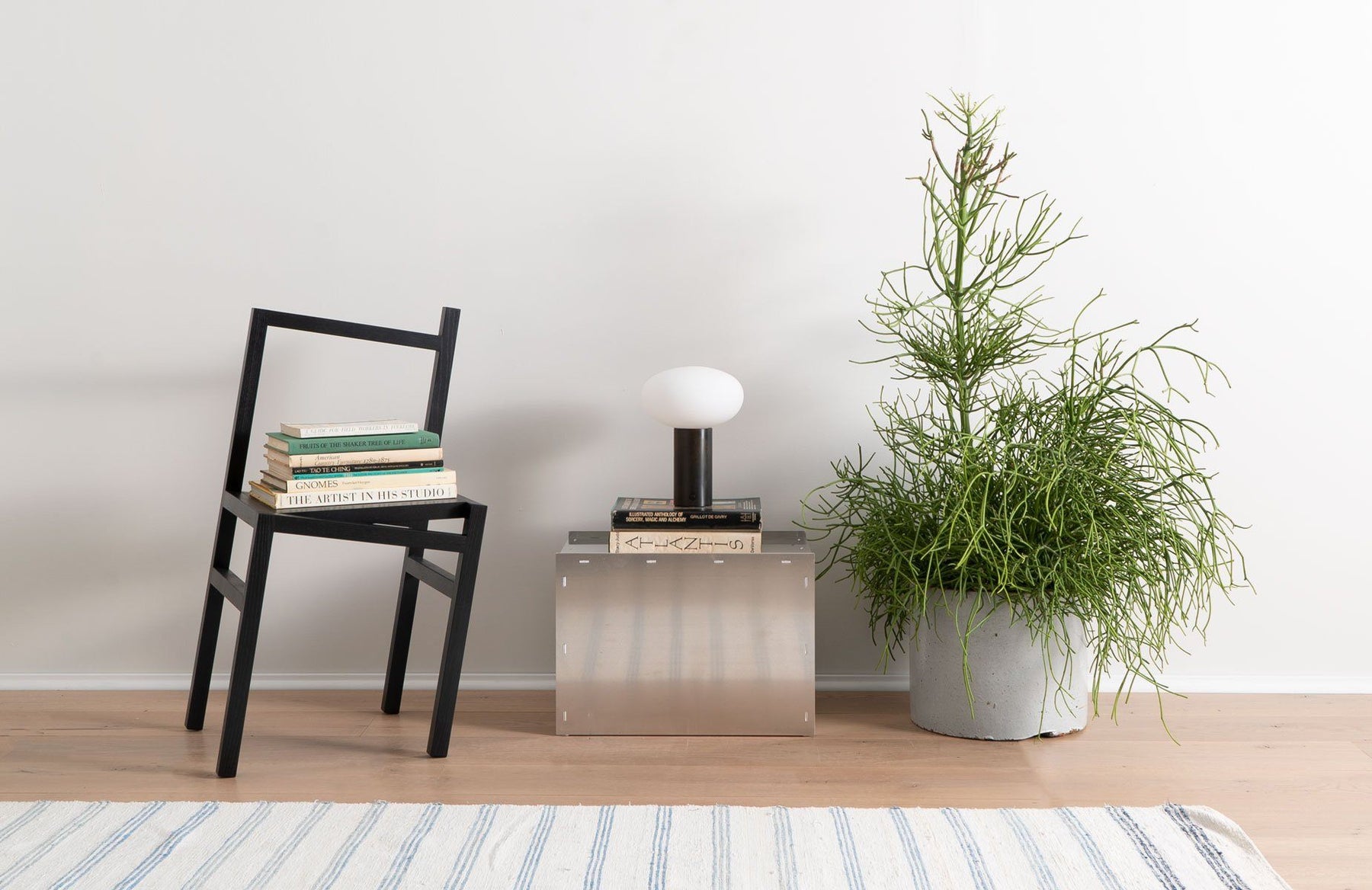 Why It Matters ?
The rivet joinery of this piece makes it as durable as the metal it's built with. As the metal ages, it will develop a gorgeous patina proving its value and gaining distinction with time.