Provenance: North America, 20th Century
Dimensions: 96" W x 34.5" D x 29" H
Heirloom: Due to this item's handcrafted or reclaimed nature, there may be slight variations or imperfect qualities that give character to this one of a kind heirloom



Timeless Aesthetic:

 This item is ageless in aesthetic, avoiding obsolescence, limited use, or an otherwise shortened lifespan due to changing styles and trends
What Have We Here ?
In Western Massachusetts in the early 1900s, a church placed an order for a number of simple folding tables. Taking on the opportunity, town carpenters then harvested the area's local pine to craft these still sturdy utilitarian works using time-tested techniques and tools. The church's first bake sale in 1911 was served atop these very tables, imbuing them with a unique warmth and goodness that often emerges from community-led engagements and service. We're proud to offer them to you today for your own use and appreciation.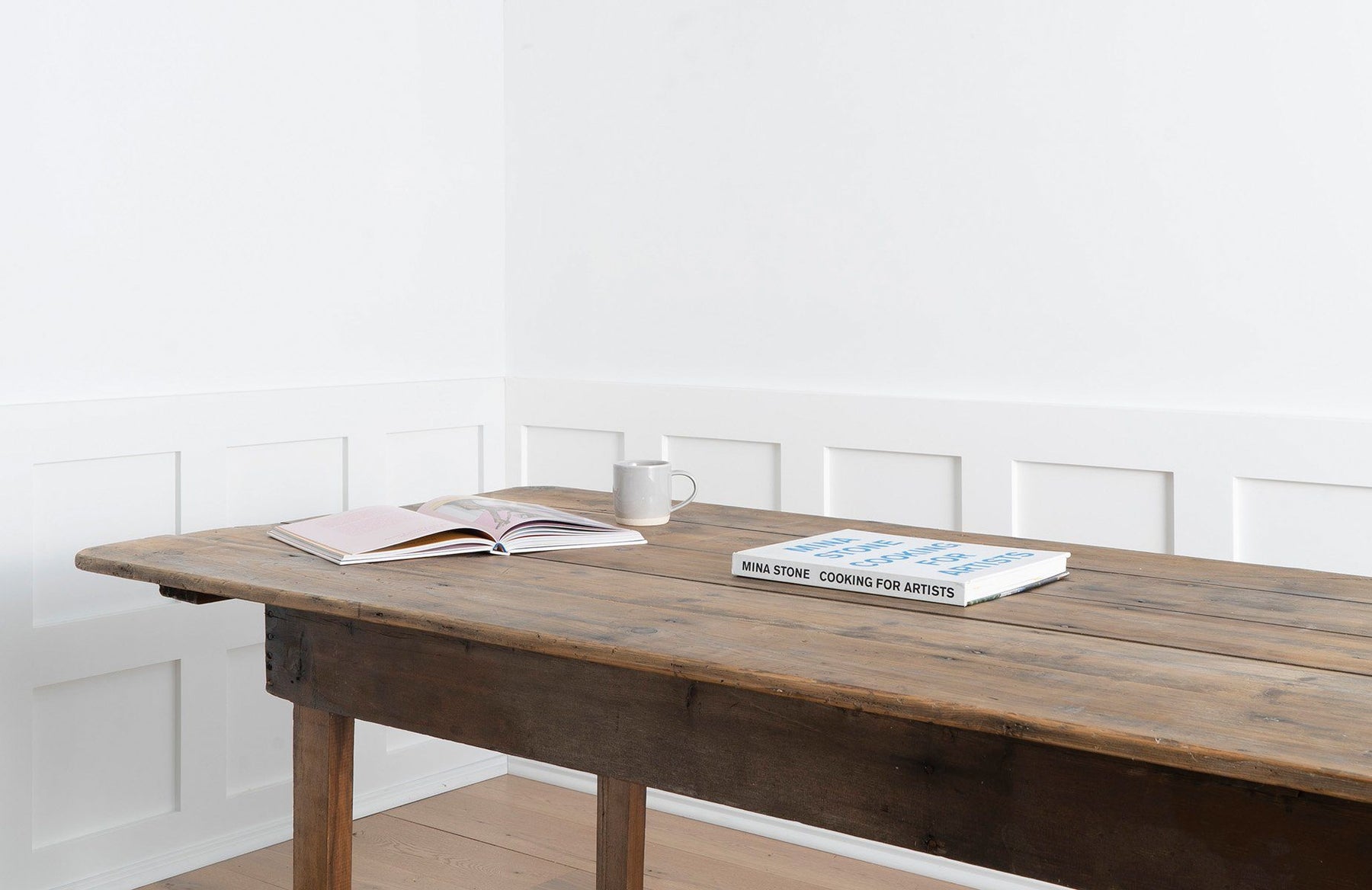 How to Use It ?
A simple, yet timeless table such as this can easily complement any interior arrangement, and we apprecIate its varied uses, whether as a dining table, work table, or even as a rather regal kitchen island (if one is lucky enough to have the room for it). Gather family or friends for any occasion and comfortably seat everyone's plus one. Easily fold this table's legs in and bring it outside when summer calls, yet please continue to be a considerate steward of this classic work, and never let rain fall directly on its surface.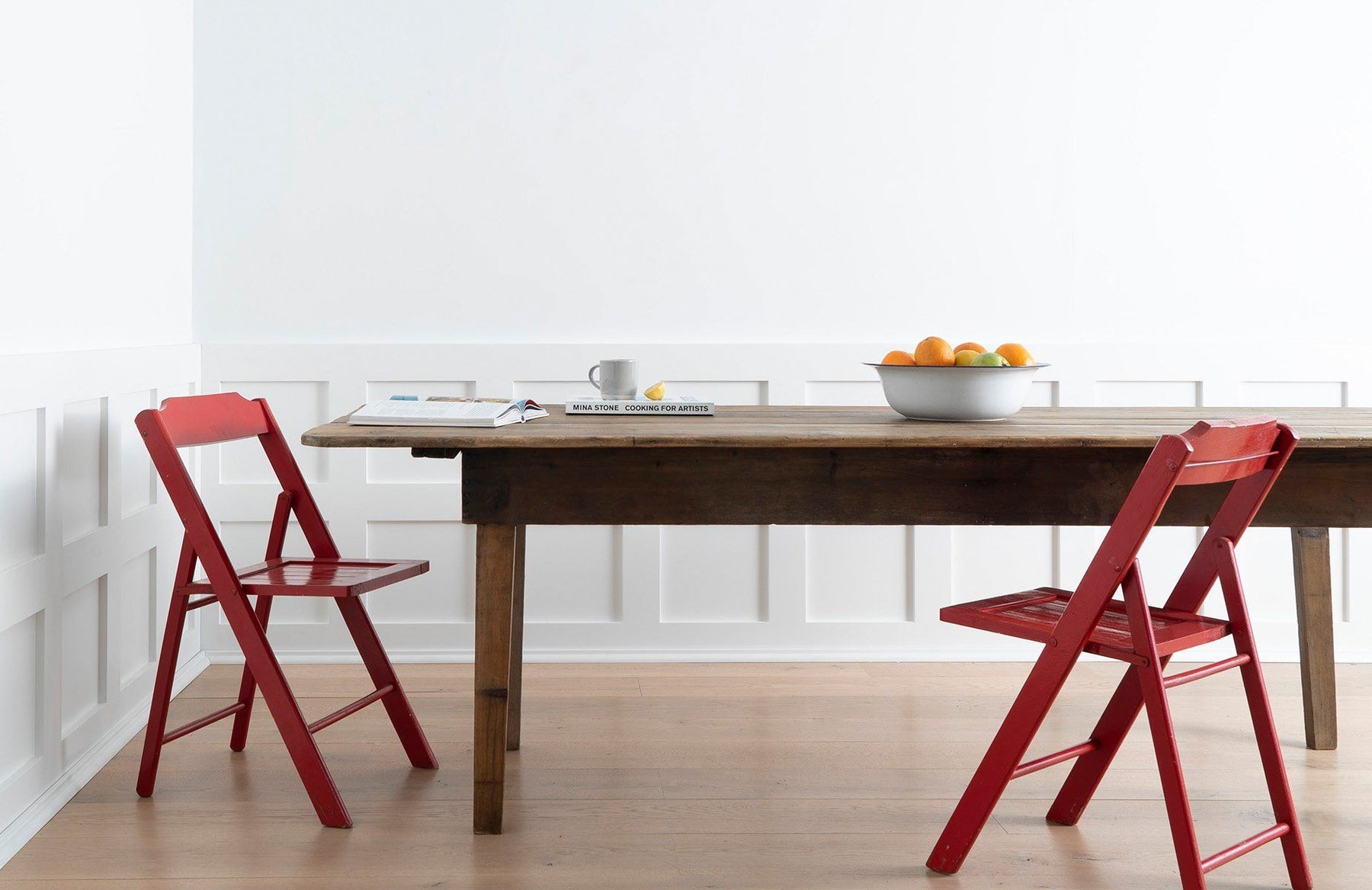 Why It Matters ?
We love that this table was originally made for all the many community church goings on, but mostly we're just happy that it has survived the test of time and still is of great use today. Through the decades human care and attention both created and cared for this work, thus turning a simple object into a sustainable triumph that is now over a hundred years old.