Provenance: Scandinavia, 20th Century
Materiality: Pine
Dimensions: 24" W x 19.3" D x 29.15" H (Seat Height: 18.1")
Heirloom: Due to this item's handcrafted or reclaimed nature, there may be slight variations or imperfect qualities that give character to this one of a kind heirloom
Timeless Aesthetic: This item is ageless in aesthetic, avoiding obsolescence, limited use, or an otherwise shortened lifespan due to changing styles and trends
What Have We Here ?
German architect turned designer, Rainer Daumiller, popularized these playful pine dining sets through the Danish brand, Hirtshals Savvaerk, in the 1960s and '70s. Designed to be functional yet fun, this is a chair that everyone can appreciate, enjoy and, most importantly, seek comfort within.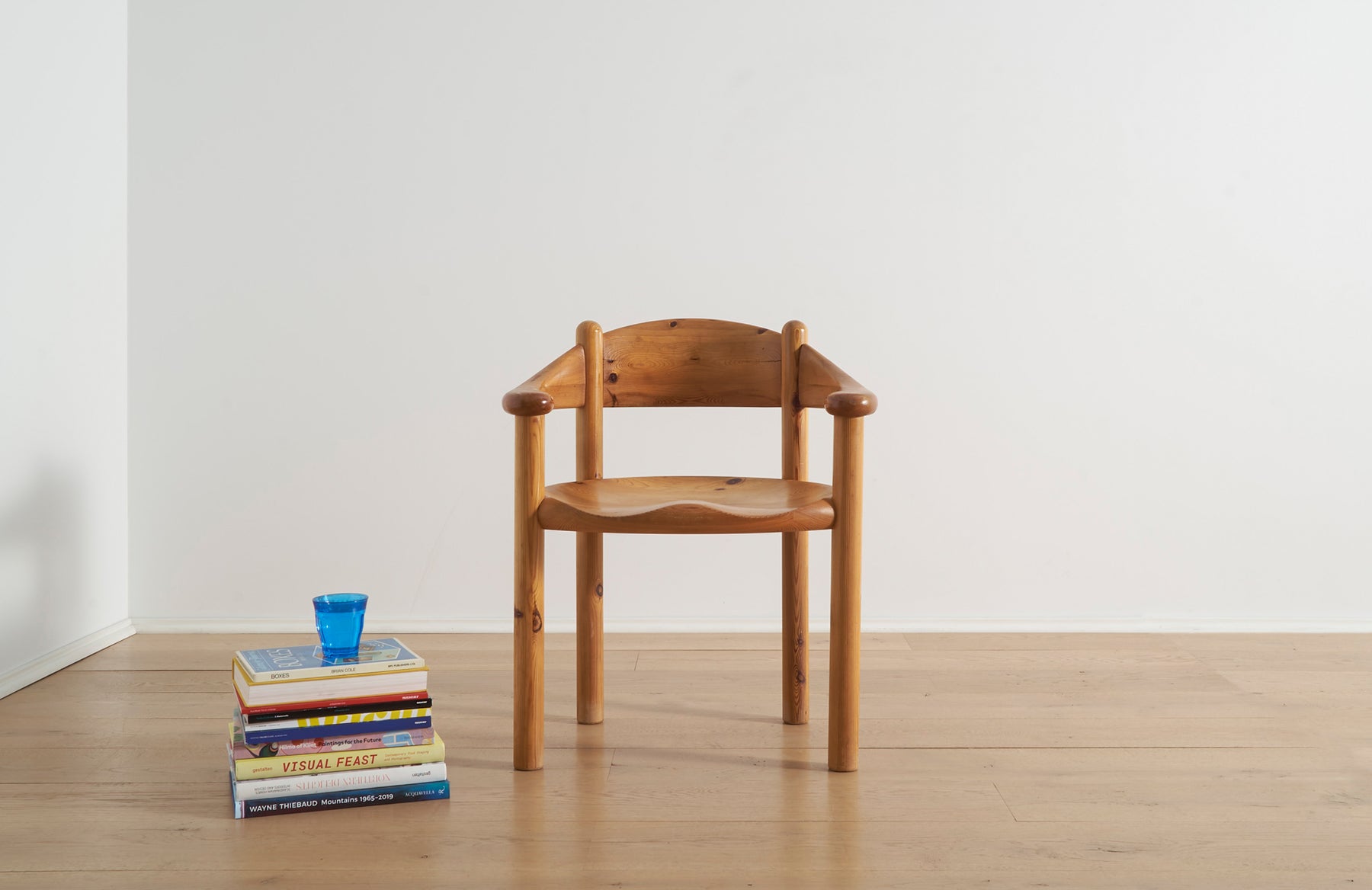 How to Use It ?
The ergonomic pine is carved to fit the human body like a glove, while the simple design will complement a variety of tastes and designs. Due to its ergonomic, timeless design and quality materials, we suggest using several around a dining table or pairing one with your workspace in order to ideate and create in comfort.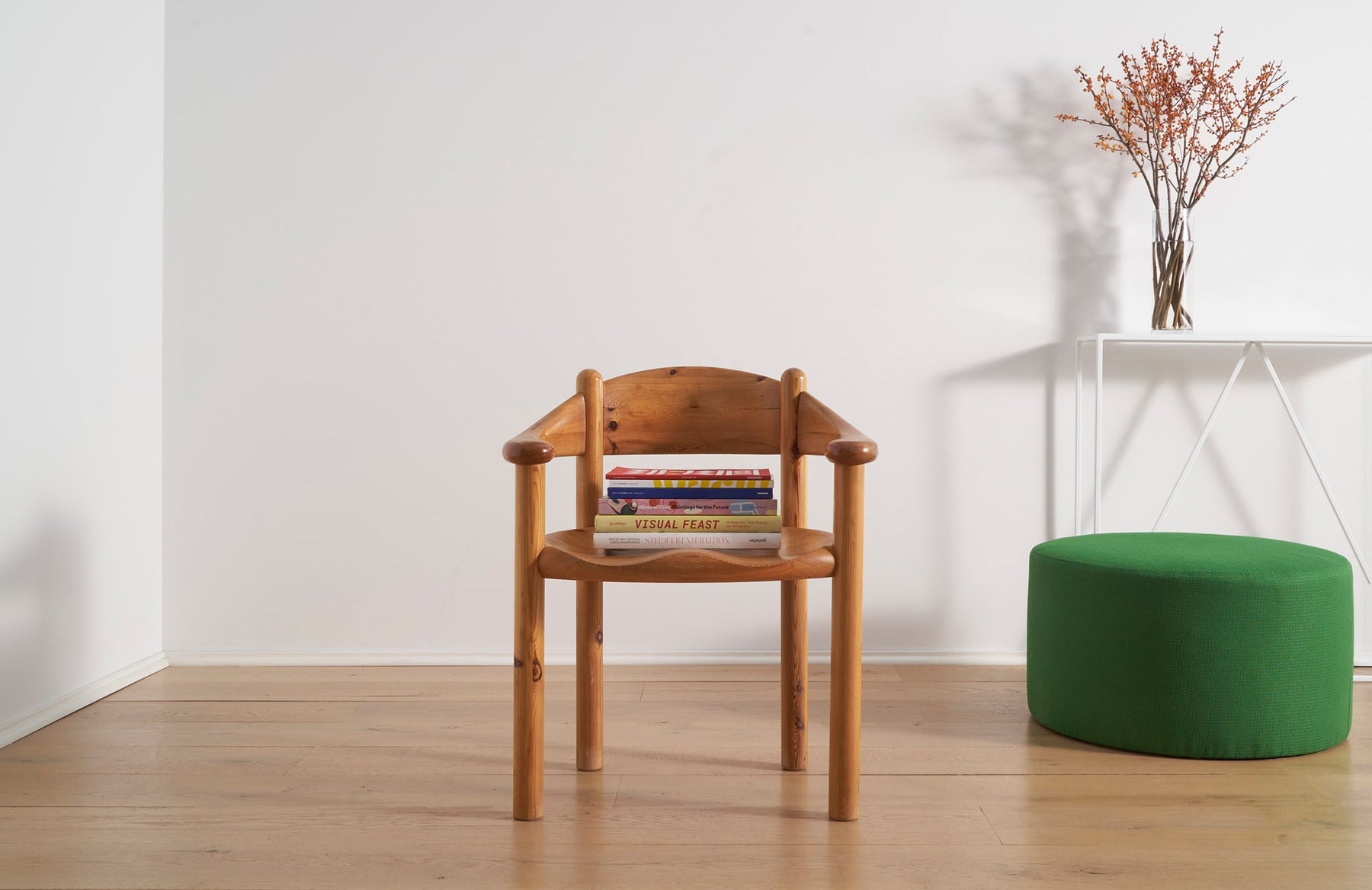 Why It Matters ?
Comprised of solid pine, this durable and versatile softwood can last for decades or more with proper care and attention. The buttery, light hue easefully works with other colors or wood species to create an organic yet elevated aesthetic in an interior. Pine is also lighter than many other popular wood species found in furniture (like oak or walnut) allowing one to move this piece from room to room and style with ease.