Provenance: Switzerland + Germany, 21st Century
Dimensions: 16.5" W x 19.25" D x 32.75" H  (seat height: 17.75")
Timeless Aesthetic:

This item is ageless in aesthetic, avoiding obsolescence, limited use, or an otherwise shortened lifespan due to changing styles and trends

Cyclical in Use: This work is made with materials that promote a circular economy, including raw materials that are durable, easy to repair, and able to be recycled
What Have We Here ?
Metal worker turned iconic yet self-taught designer and architect, Jean Prouvé, abided by three key ideas when creating, "logic, balance, and purity", all three of which are apparent in the prolific Standard Chair. Simple, sturdy design meets the logic of engineering with its wide back and slim front metal legs. Purity and balance are brought to life with the straightforward mixed materials of solid wood and steel. This chair is as sturdy and durable as it is comfortable. A true classic, the Standard Chair was born in 1934, has been a stronghold throughout the decades, and remains a standout star amongst 20th century design silhouettes.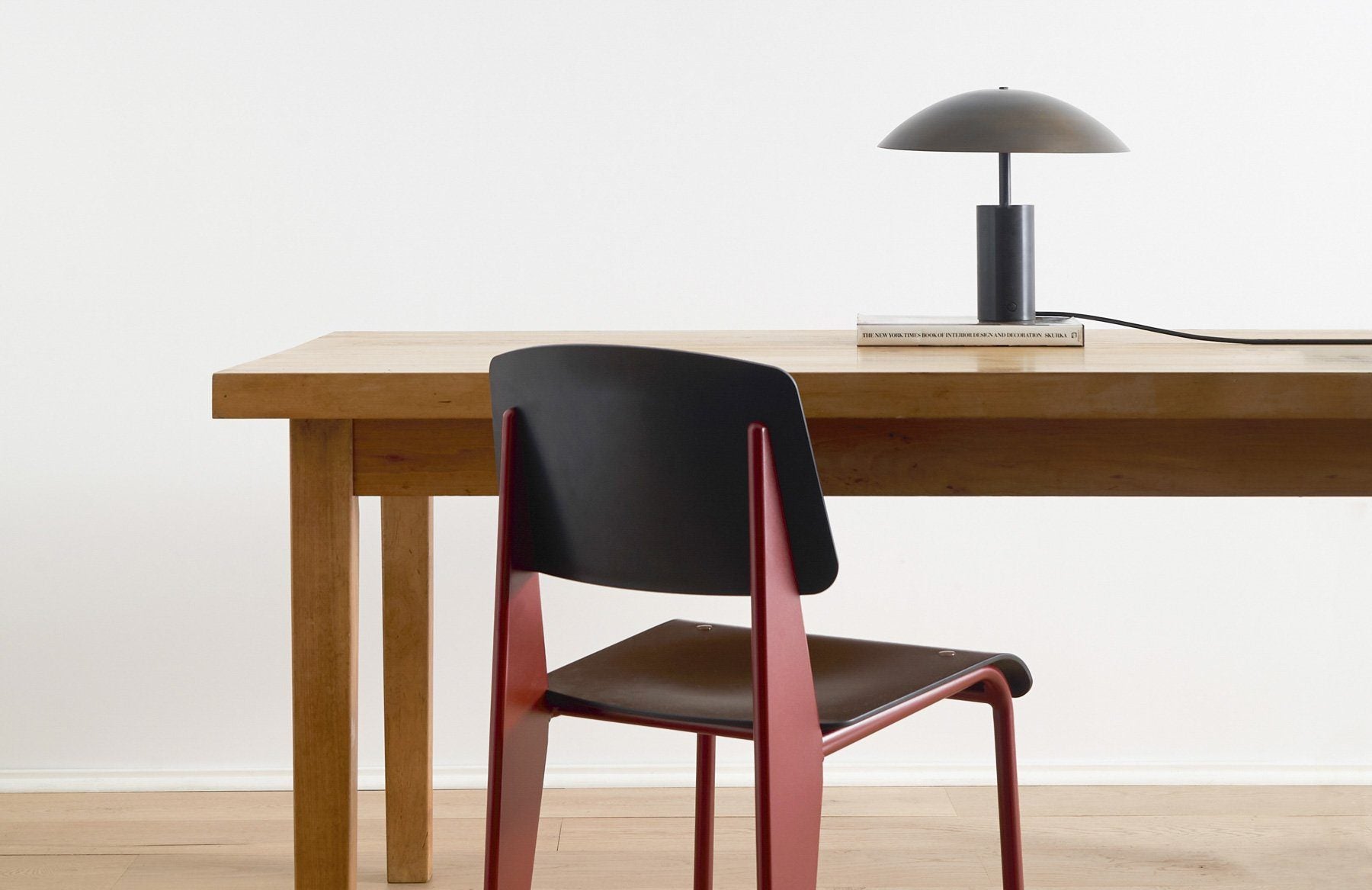 How to Use It ?
Prouvé methodically designed this chair with the understanding that a majority of the weight is transferred to the back of a seat, accounting for the wide, signature back legs of the Standard. The front's slimmer, tubular legs take on less stress and together they create the purposeful and handsome silhouette this chair is known for. This work is the perfect candidate for areas where one will be seated for extended periods of time, say around a dining table with friends and family, a workspace during times of creation, a reading nook, or whenever you're in need of support and iconic beauty.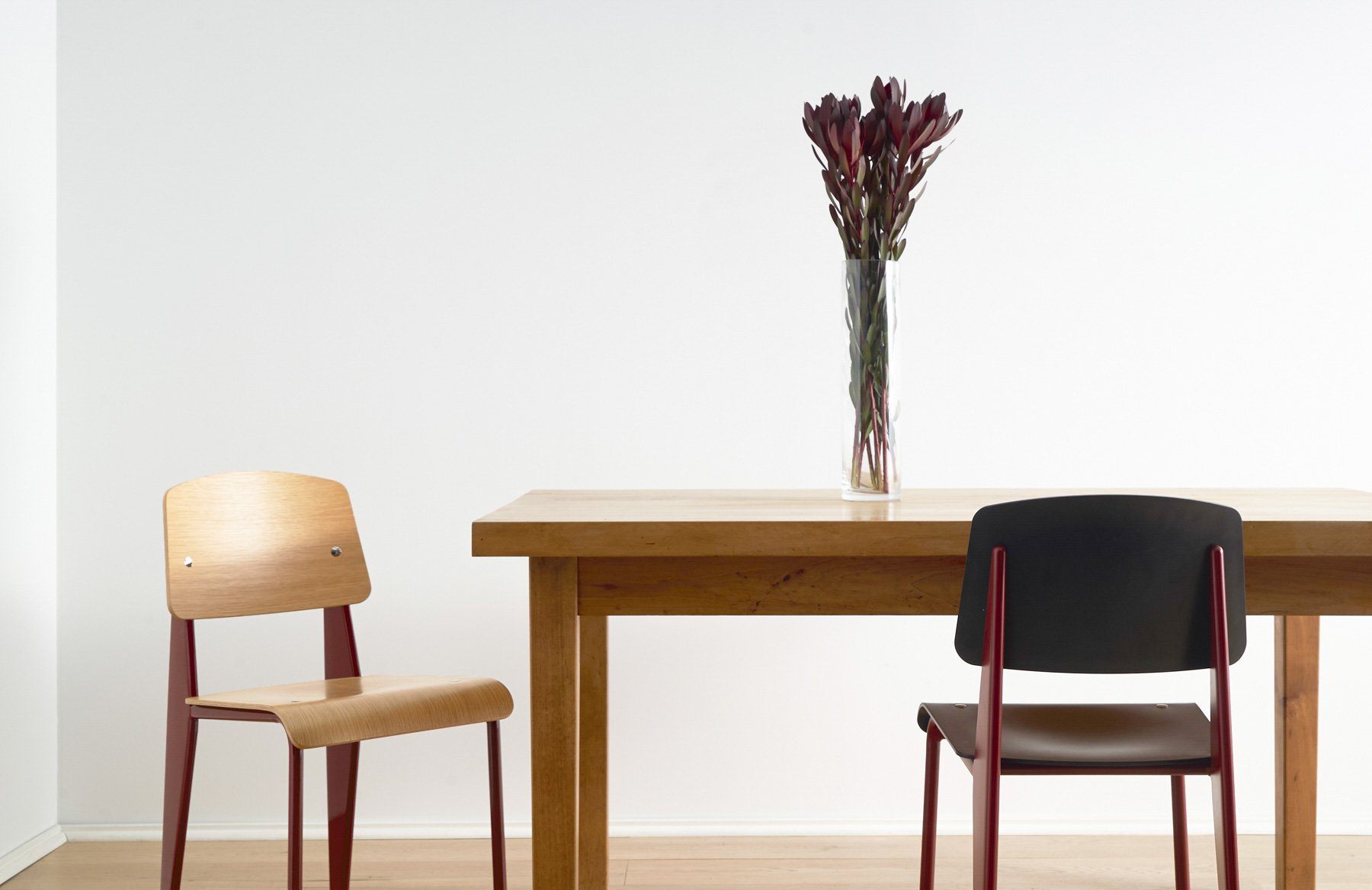 Why It Matters ?
The chair's composition of simple materials like steel and solid oak, coupled with its revered silhouette, assure it will hold its place in your home for generations to come with proper care.