Provenance: France, 21st Century
Designed in Brazil, constructed in France
Dimensions: 27.5" W x 27.5" D X 32" H (Seat Height: 15")
Timeless Aesthetic: This item is ageless in aesthetic, avoiding obsolescence, limited use, or an otherwise shortened lifespan due to changing styles and trends
Cyclical in Use:

This work is made with materials that promote a circular economy, including raw materials that are durable, easy to repair, and able to be recycled

Materiality:

Stainless steel
Leather in Whiskey
What Have We Here ?
Paulo Mendes da Rocha, design heavyweight and recipient of the esteemed Pritzker Prize in Architecture, created the Paulistano Chair in 1957 to furnish the rooms of the Athletic Club of São Paulo, a building he designed at the age of 29. From there, the chair soared to "cult-classic" status due in part to the thoughtful pairing of its steel frame – a single 17-foot-long piece of solid steel – welded in just one spot, no less, and low-slung super comfy leather seat, which was inspired by a type of hammock used in Indigenous Brazilian cultures.
How to Use It ?
The Paulistano is bound to punch up any interior a notch or two. It can be placed as a sleek accent in a living space, playing double duty as a comfortable conversation piece. If a more private setting is desired, the sumptuous leather will cozily envelop one in a reading nook or a bedroom corner. The minimal steel frame paired with the tactility of its leather creates an undeniably inviting nature that is versatile enough to be used in a wide array of spaces.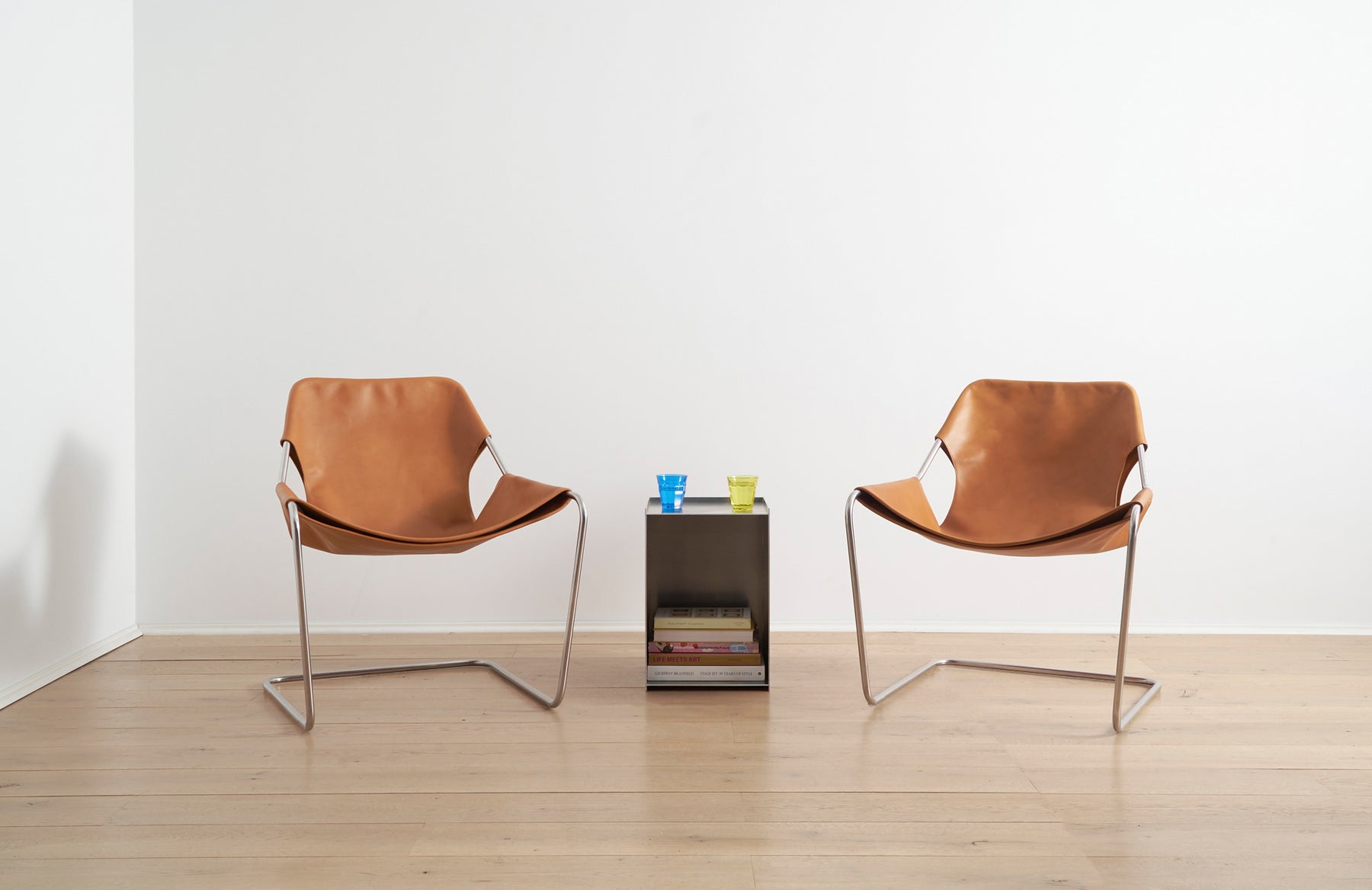 Why It Matters ?
The Paulistano's beauty vastly surpasses the sum of its parts. Mendes da Rocha knew this chair did not need to rely on extraneous materials to have maximum impact. The pared-down approach to the piece's design requires just the necessary amount of steel and leather and not an iota more!