Provenance: North America, 20th Century
Dimensions: 30" W x 24" D x 33.5" H
Extra Heavy:

 

Please take a moment to consider whether this product can be safely delivered to your space. If you're not sure, just ask us!
Heirloom: Due to this item's handcrafted or reclaimed nature, there may be slight variations or imperfect qualities that give character to this one of a kind heirloom



Timeless Aesthetic:

 

This item is ageless in aesthetic, avoiding obsolescence, limited use, or an otherwise shortened lifespan due to changing styles and trends
What Have We Here ?
This stalwart table served as a chopping block for an Ohio family in the early 1900s. We can't get over the ever so subtle dip in the surface of this piece due to years of use in one position (and likely by a single person) at this table. Imagine all the meditative thoughts and witnessings that individual must have experienced during all those years of use? Women earned the vote, men went to war, cars outnumbered horses, electricity became real, trains were a thing, and years passed one-by-one. Yet all the while this table stood strong through it all.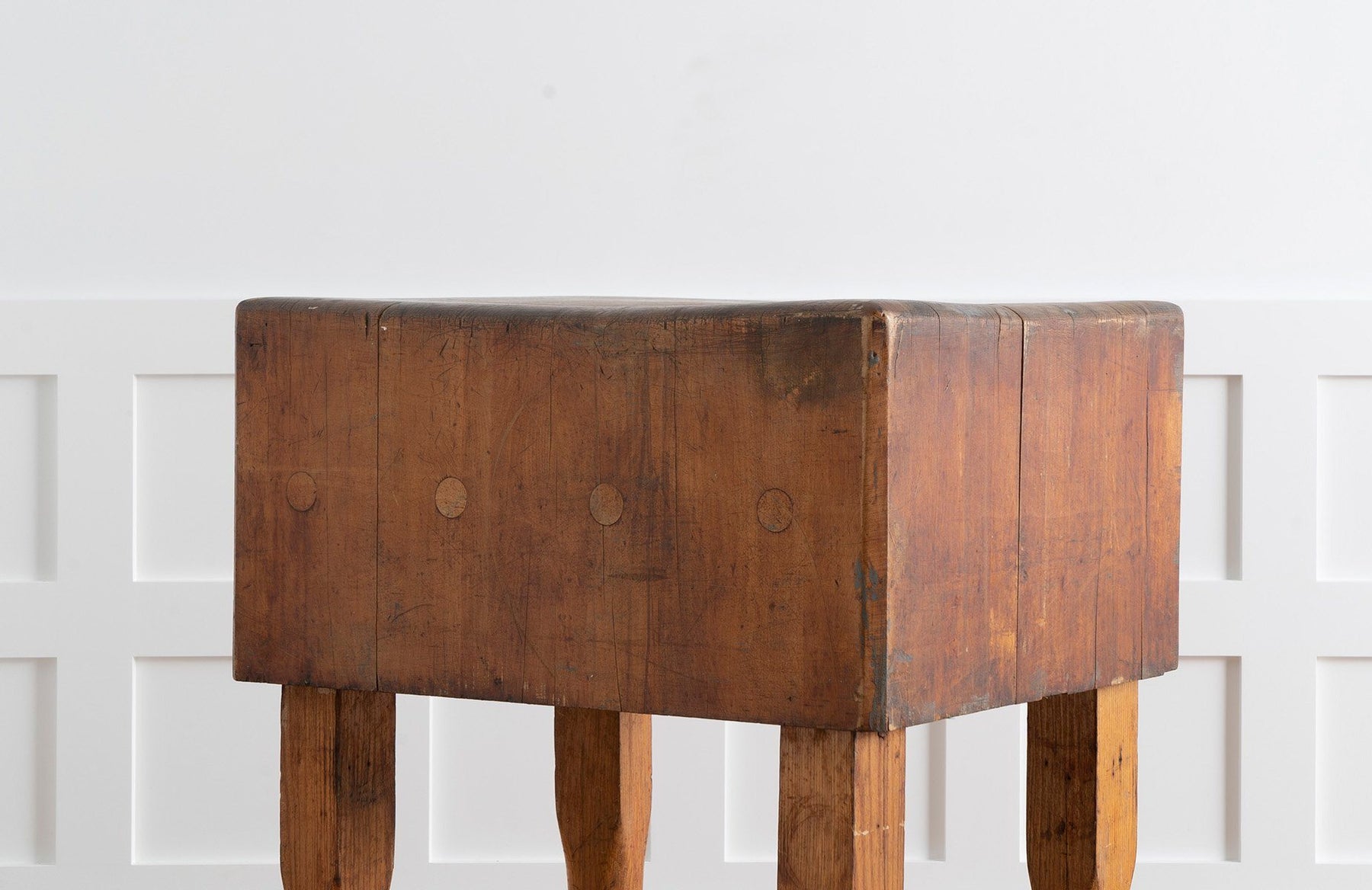 How to Use It ?
Make an honest, natural statement with this sculpturally worn maple table that recently celebrated its centennial birthday. Place it in your kitchen to continue the over-a-century-old trend of daily use, or adjacent to a bar cart in your living room as a utilitarian yet certainly beyond handsome accent. The Maple Butcher Block Table glows softly offering a thoughtful contrast to its heavy shadow.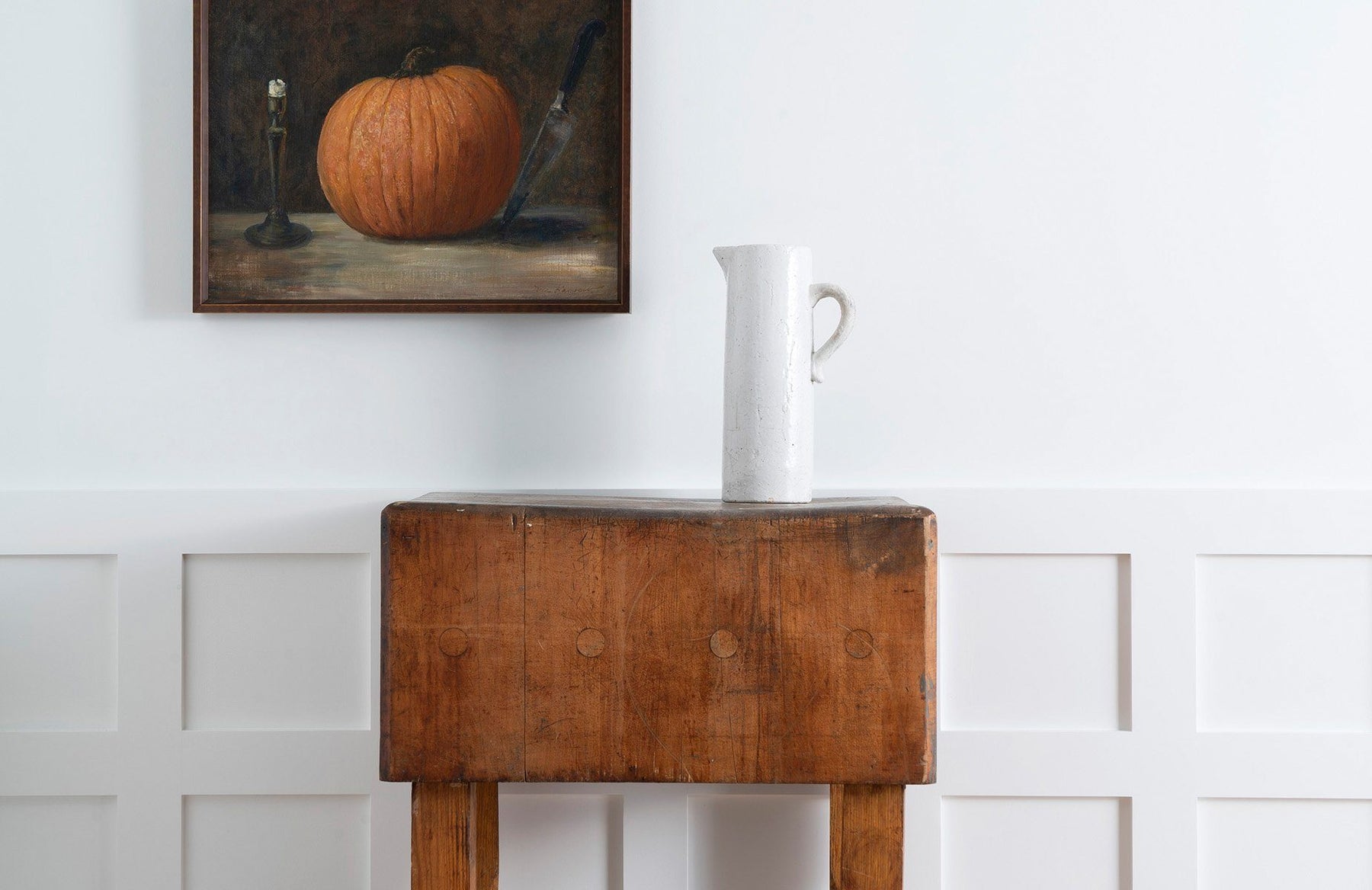 Why It Matters ?
Modern sensibility rebels at the waste of using so much valuable hardwood to make a simple table. Yet this table has been used and cared for since it was made. This work expresses the sustainable wisdom of valuing our finite resources.