Provenance: France, 19th Century
Dimensions: 54ʺ W × 24ʺ D × 87ʺ H
Heirloom: Due to this item's handcrafted or reclaimed nature, there may be slight variations or imperfect qualities that give character to this one of a kind heirloom
Timeless Aesthetic: This item is ageless in aesthetic, avoiding obsolescence, limited use, or an otherwise shortened lifespan due to changing styles and trends
What Have We Here ?
This beautiful French Provincial armoire hails from the rolling countryside of mid-1800s France. The antique has period-details like its brass shield lock and key, and its cherry wood has developed a warm, lustrous patina over the last 150+ years. The understated elegance of the piece combined with ever-necessary functionality makes it a staple of any household looking for a work to ground and unify your space.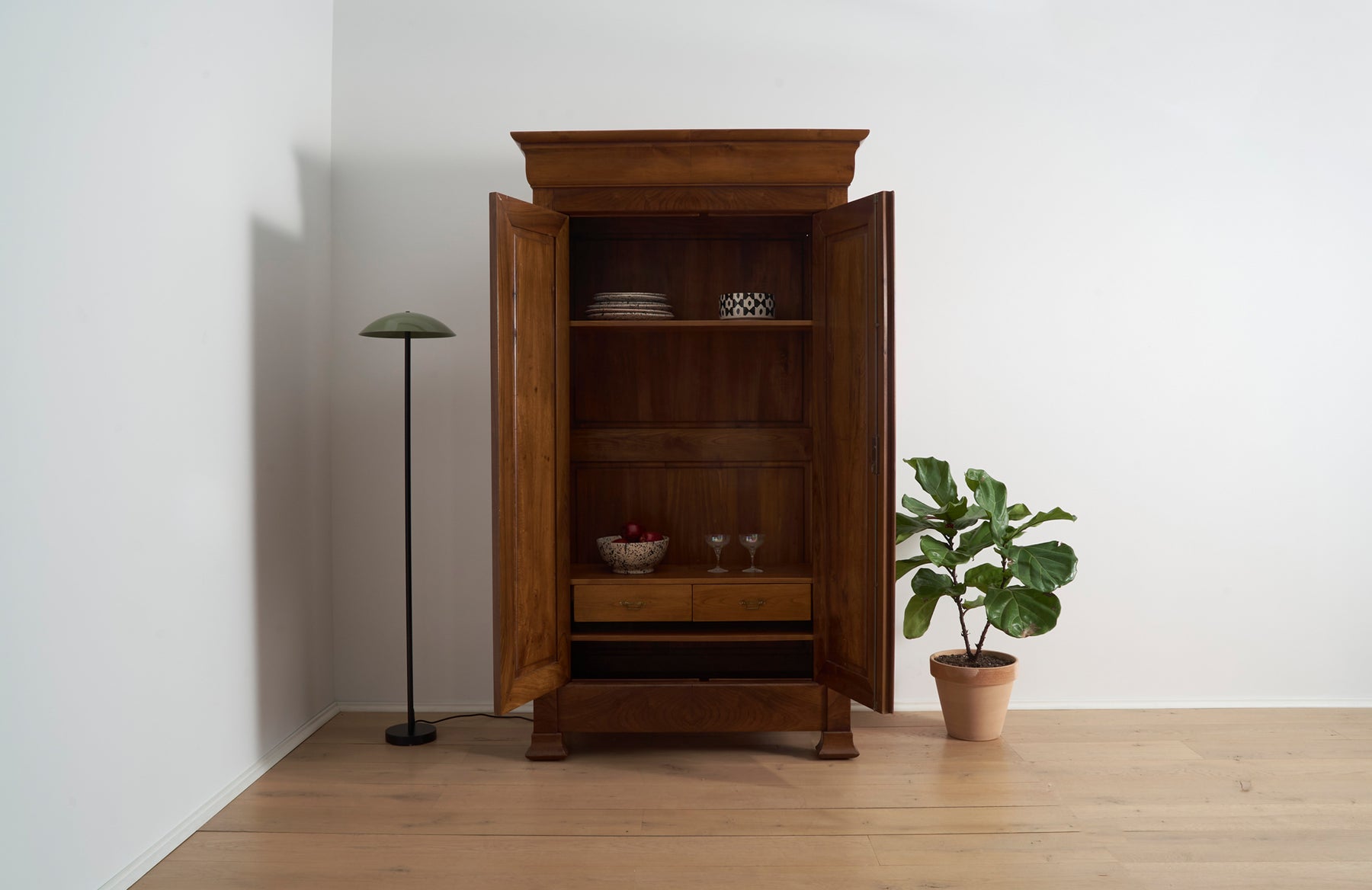 How to Use It ?
The brilliance of armoires is their mixed use and viability in almost every room of one's home. Use it in a dining room to store glassware and ceramics. Incorporate it into your living room for books, blankets, or whatever else. Or replace a dresser and wardrobe with a bit of elevated design, like this armoire. Wherever you place this work, it will add a grand but natural and utilitarian element to its surroundings.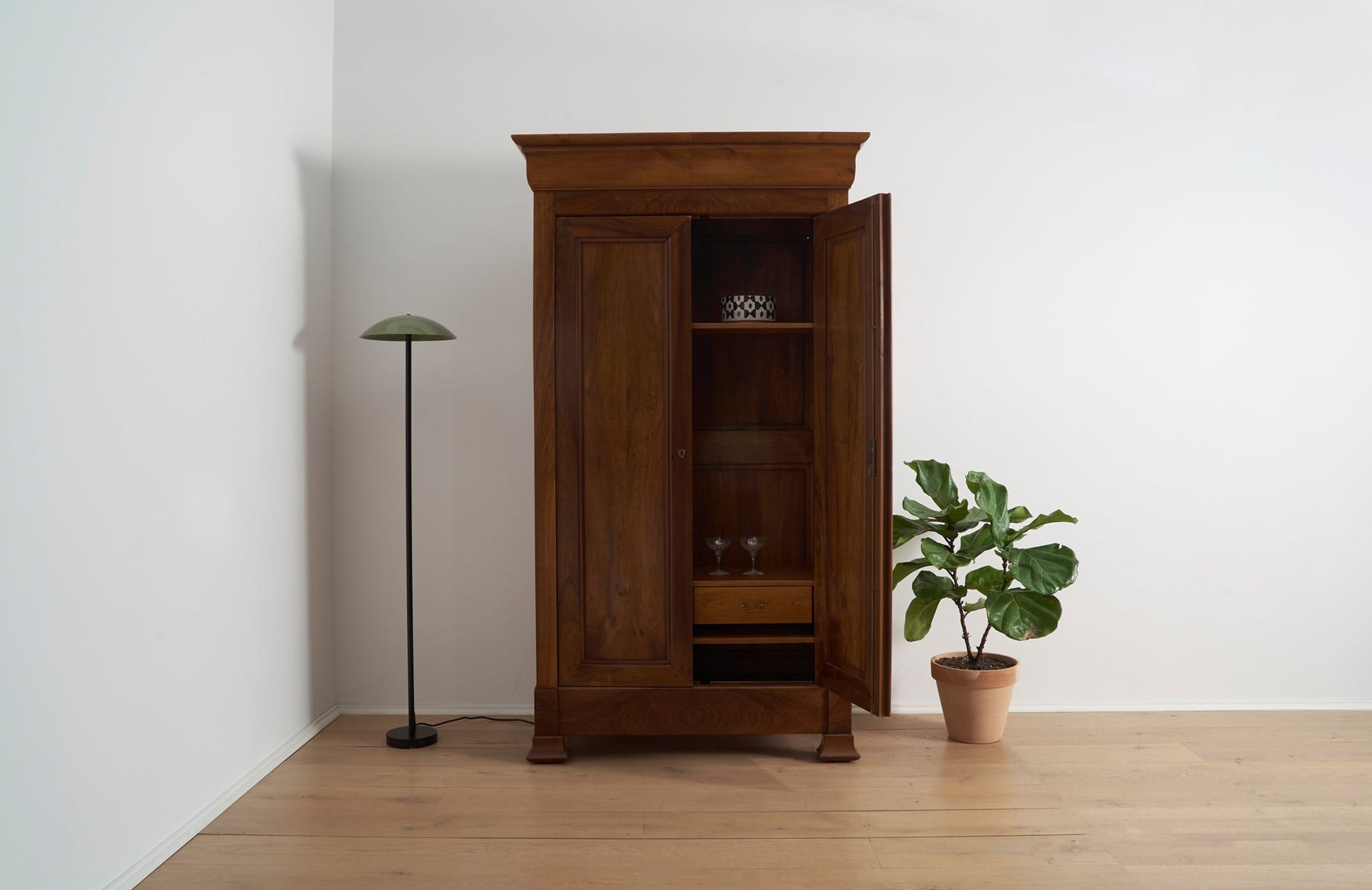 Why It Matters ?
Hardwoods such as cherry must be protected and responsibly harvested, as it can take anywhere from 15-60 years for a cherry tree to reach maturation. One of the many beautiful qualities about antiques is that they allow wood that has already been harvested and milled to continue to serve its purpose year-after-year, lessening the need for additional harvestation. This handsome work is a reminder of how we must utilize and protect what resources we have already taken into our own hands for the good of the whole and generations to come.