Provenance: North America, 20th Century
Dimensions: 60" W x 23.25" D x 52.5" H
Heirloom: Due to this item's handcrafted or reclaimed nature, there may be slight variations or imperfect qualities that give character to this one of a kind heirloom



Timeless Aesthetic:

 

This item is ageless in aesthetic, avoiding obsolescence, limited use, or an otherwise shortened lifespan due to changing styles and trends
What Have We Here ?
This hardy shelf was constructed to meet the demands of industry in the early part of the 20th century and clearly it still holds up today. When it was built, factories were emerging across the United States, and desperate workers, broken by the Depression, were lining up for work. The rattling wheels of this shelf would have barely been audible over the sounds of cacophonous machinery and the occasional strike during the rise of the Second Industrial Revolution in America.
How to Use It ?
What room can't use extra storage, especially given this rack's mobility and functionality? Add a storied yet utilitarian addition to your kitchen, living room, bedroom, or even bathroom if you have the space. This now repurposed work has room to hold anything from clothes, to books, to dinnerware, or even just a simple ceramic and greens.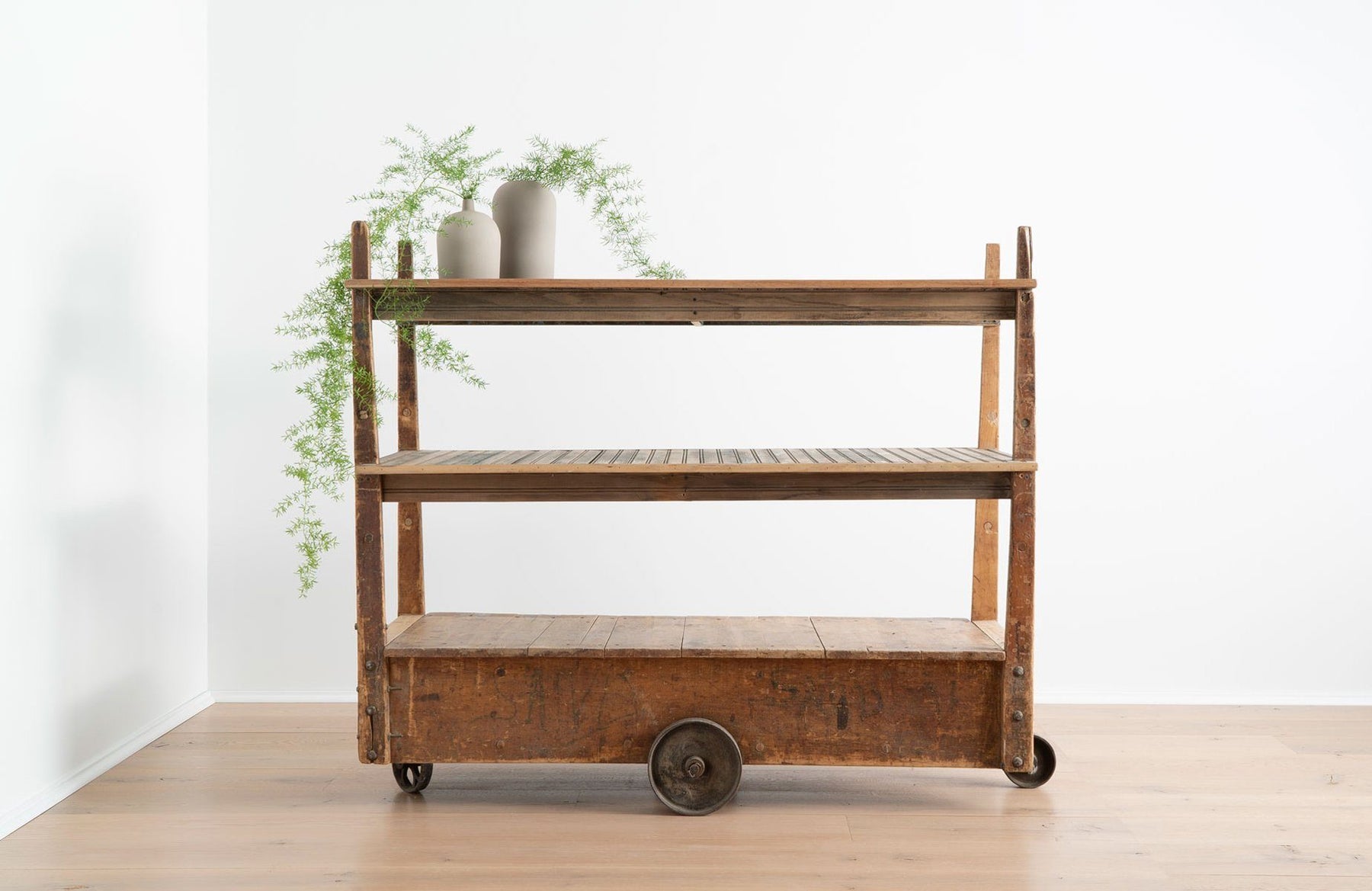 Why It Matters ?
We were taken aback thinking about how this piece was constructed during the early 20th century, when so much was changing in labor laws and safety standards across the world. Now we are dealing with a much larger threat — the climate crisis. This heirloom reminds us how important it is to build things to last, and how history teaches us that the only constant is change.