Provenance: France, 20th Century
Dimensions: 40" W x 18" D x 7" H
Heirloom: Due to this item's handcrafted or reclaimed nature, there may be slight variations or imperfect qualities that give character to this one of a kind heirloom



Timeless Aesthetic:

 

This item is ageless in aesthetic, avoiding obsolescence, limited use, or an otherwise shortened lifespan due to changing styles and trends
What Have We Here ?
French farmers embroidered their grain sacks with uniquely striped "ticking" patterns, sometimes accompanied by initials or a family emblem, in order to identify both the grain and the sacks when they took their goods to market. Over years of use, the linen was worn soft and the colored marks faded. Restitching and restuffing give these storied fabrics a new life.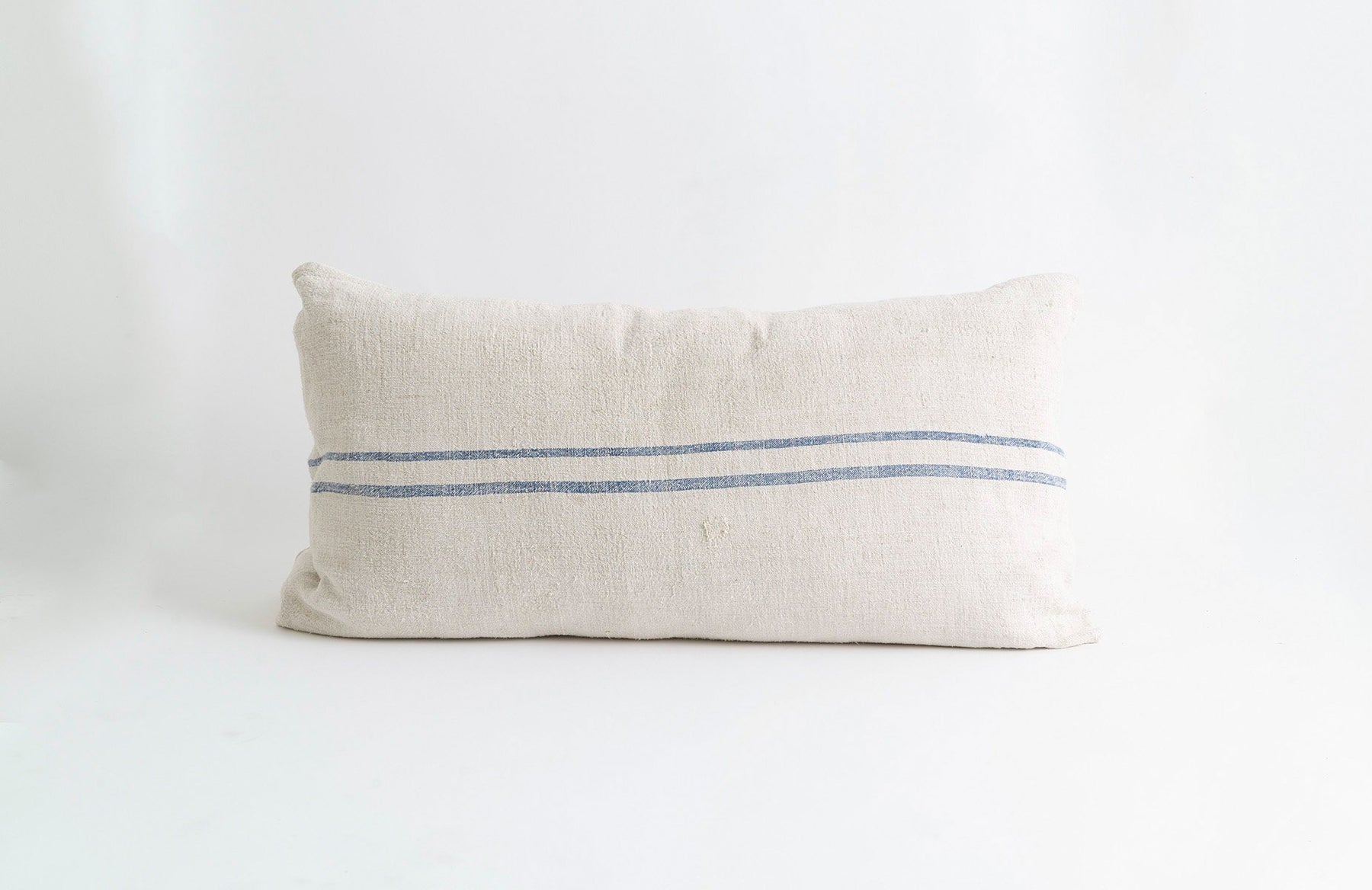 How to Use It ?
It's not often that one finds a textile that remains durable after decades of commercial use, yet still retains its soft tactile nature and only becomes more comfortable with age. We are proud to feature these pillows which are constructed from long-lasting, timeless, and natural materials. In addition, the wonderful aspect about these neutral colored lounge pillows is that they can work almost anywhere — on a bench in the hallway, on a sofa or lounge chair, next to a pouf on the rug, or keep it to yourself as the base of a comfort-mountain at the head of your bed.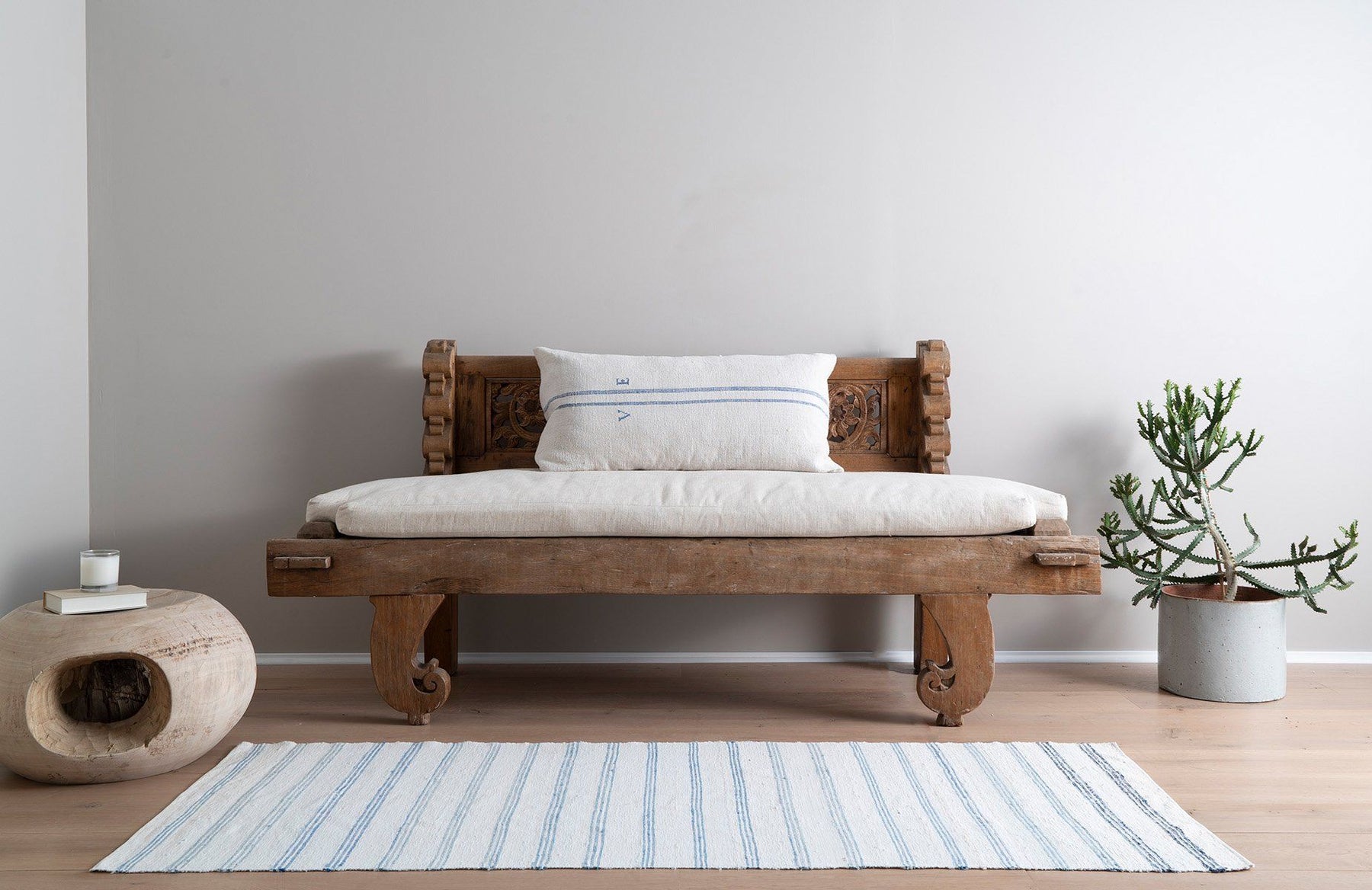 Why It Matters ?
Ticking is a style of fabric that is tightly woven in order to increase durability and longevity. In turn, its construction helps prevent down feathers from poking through fabric, and thus breaking down the fabric itself. Because of this, many old mattresses and pillows were made with ticking linen or cotton. It is a simple joy to receive hints of sustainability from centuries past, and all the more reason we should employ them in current production today.