Provenance: North America, 20th Century
Dimensions: 17" W x 16" D x 34" H (Seat Height 18")
Each chair was upholstered from the same piece of kilim fabric. Due to the unique upholstered nature of the piece, there may be slight pattern variations across items.
This product is comprised of solid wood and kilim upholstery
Heirloom: Due to this item's handcrafted or reclaimed nature, there may be slight variations or imperfect qualities that give character to this one of a kind heirloom
Timeless Aesthetic: This item is ageless in aesthetic, avoiding obsolescence, limited use, or an otherwise shortened lifespan due to changing styles and trends
What Have We Here ?
These 20th century pieces offer an eclectic take on traditional dining chair sets of the time. Upholstered from a colorful (and comfortable) kilim fabric, the chair back and seat are trimmed with a braided piping for an elegant touch, all while being hugged by a curved mahogany frame evocative of art nouveau tastes. Blurring the lines of tradition and style, this chair is meant to be appreciated, talked about, and, most importantly, enjoyed.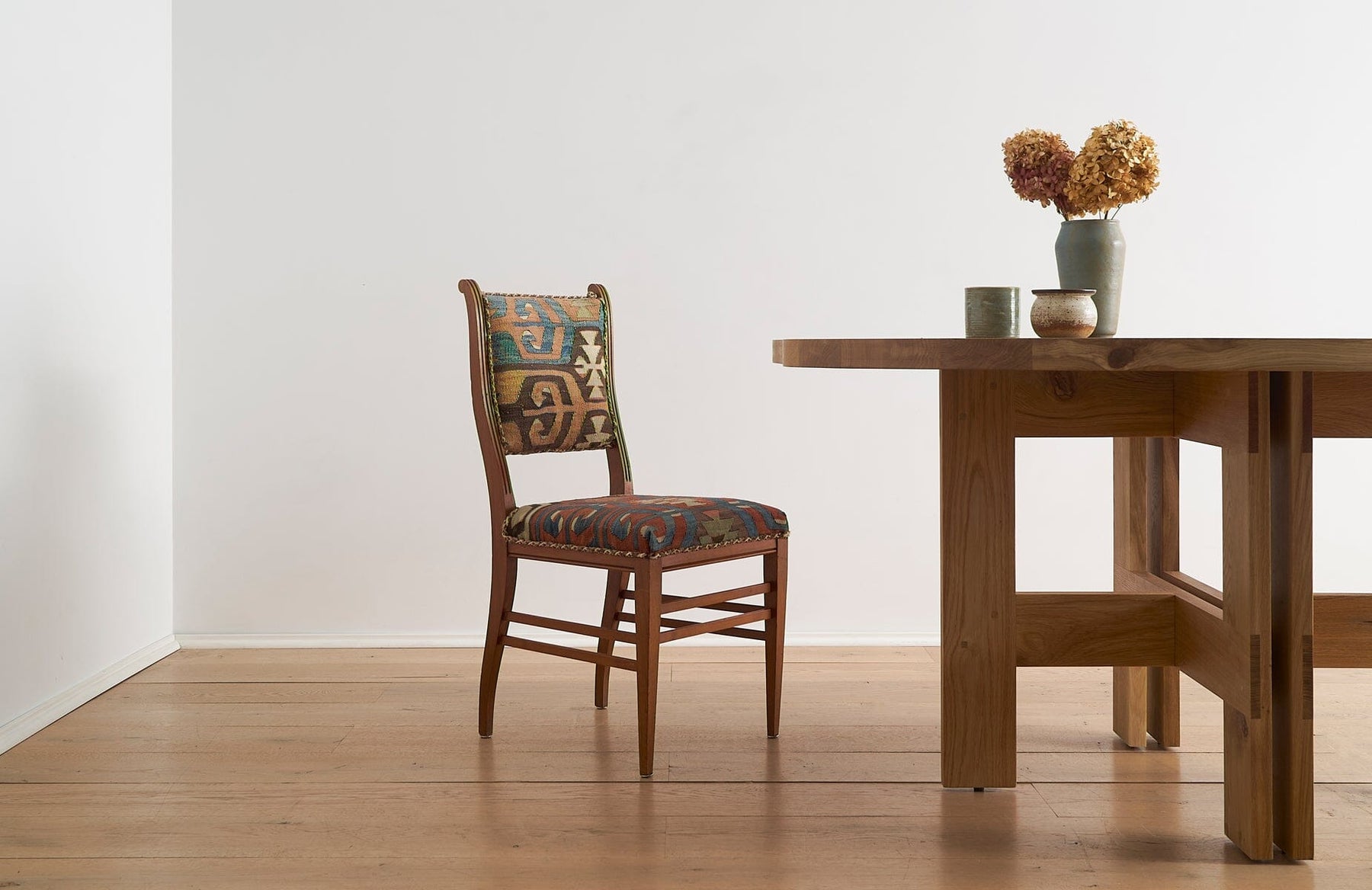 How to Use It ?
Generations have seen fit to dine, and then recline, at a table with this chair supporting them, and we suggest you do the same. Prop it in your living area to add a refined, yet lively, accent chair or place it behind a desk if you prefer to elevate your workspace.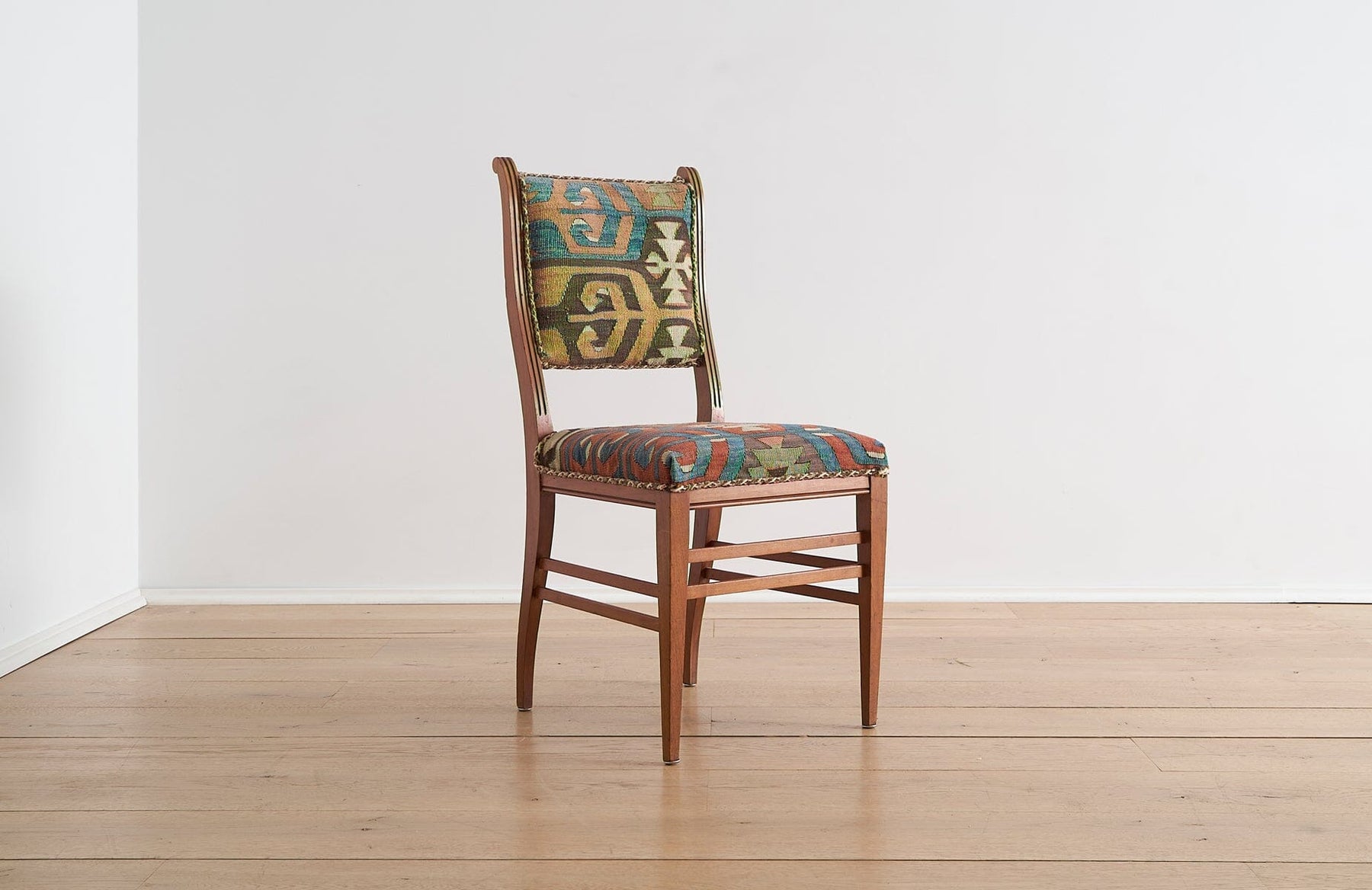 Why It Matters ?
The chair's composition of simple materials, coupled with a timeless silhouette, enures it will hold its place in your home for generations to come with proper care.