Provenance: North America, 20th Century
Dimensions: 31.5" W x 27" D x 31.5" H (Seat Height:  12")
Heirloom: Due to this item's handcrafted or reclaimed nature, there may be slight variations or imperfect qualities that give character to this one of a kind heirloom



Timeless Aesthetic:

 

This item is ageless in aesthetic, avoiding obsolescence, limited use, or an otherwise shortened lifespan due to changing styles and trends
What Have We Here ?
This work is in the Art Deco style, given its sloping, yet linear profile akin to the Movement. Art Deco is characterized by both bold geometry and linear elements (largely due to the intersection of the Cubist, Futurist, and Constructivist art movements which paralleled society at the time). Specifically, this work is of James Mont, who got his start designing furniture for some of New York's richest gangsters.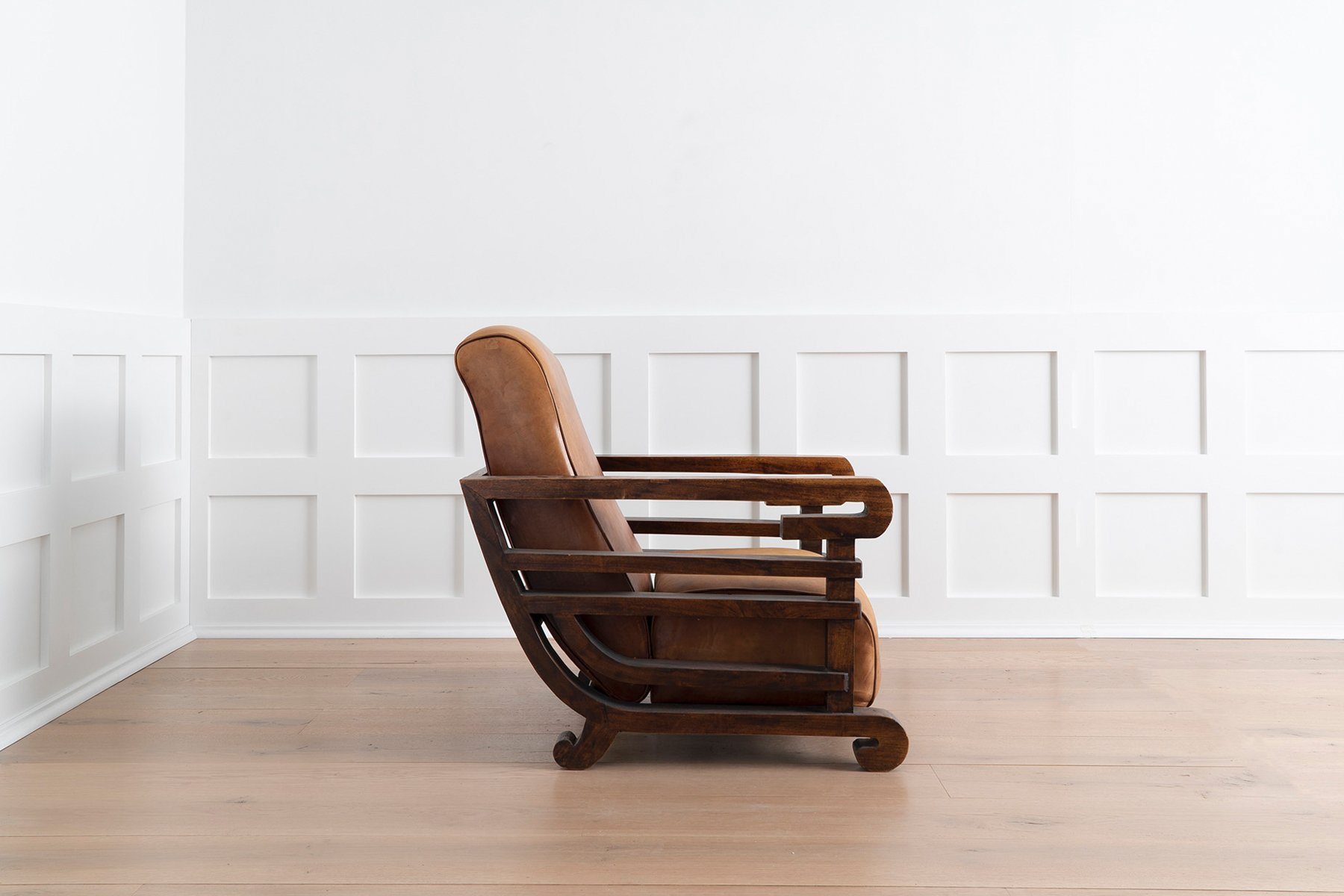 How to Use It ?
Maybe you don't have a mobster's palace to put it in, but this chair can be your throne just the same. Add a historical yet handsome element to your living room or create a beloved reading nook in your bedroom with this sturdy and timeless chair.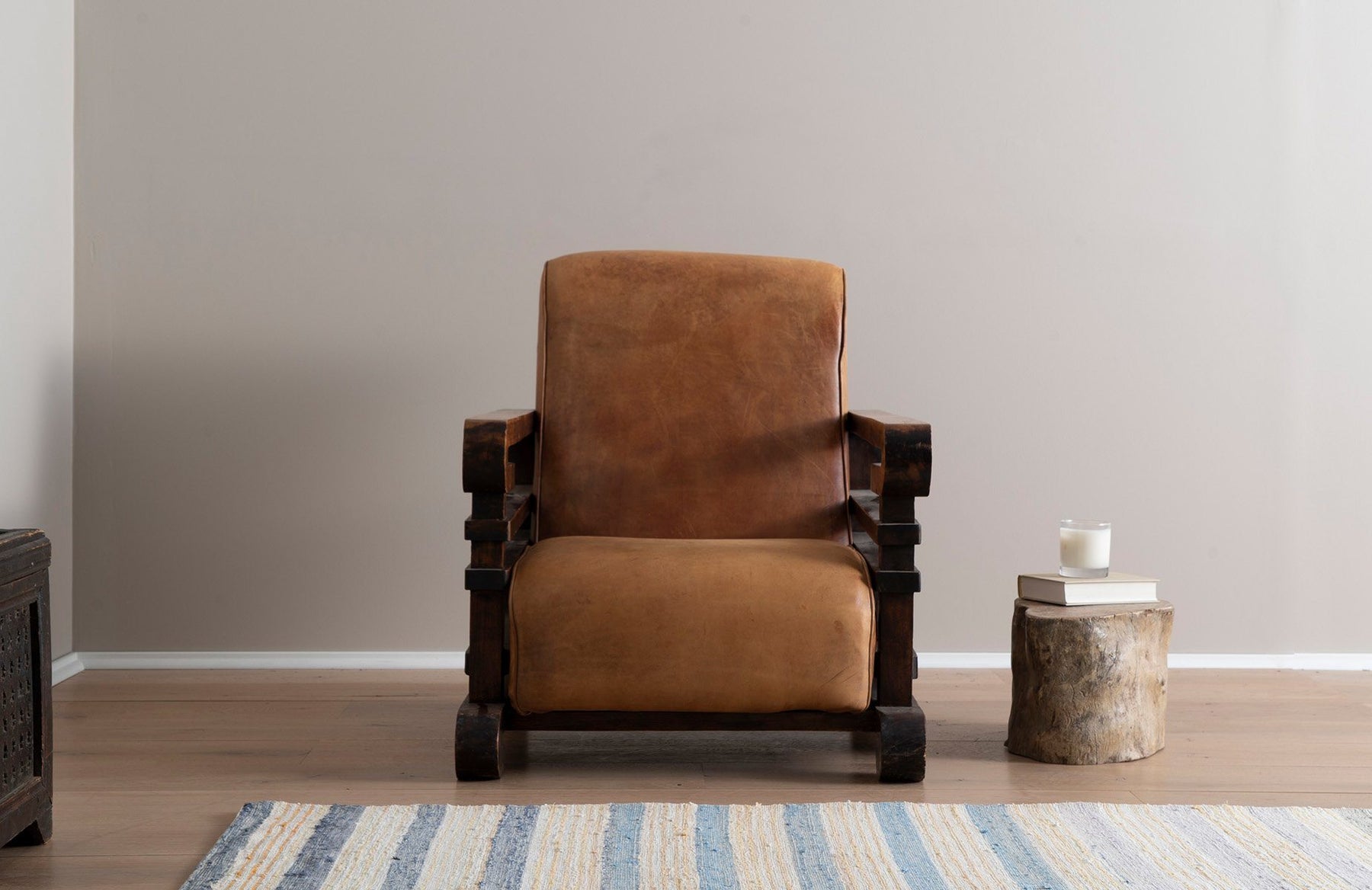 Why It Matters ?
Leather is a tough topic in the world of sustainability. There are many valuable and valid arguments to be made both for and against its use. Yet the original leather cushions of this chair can't be unmade, and thus we're confident that thoughtfully using (and reusing) them is the right decision.