Designer: Ethan Abramson
Provenance: North America, 21st Century

Expected Lifespan: Built to last for lifetimes to come with proper care

Designed and handcrafted in New York, NY

Dimensions: 46" W x 17" D x 30" H
Constructed from locally-sourced walnut that was chosen specifically for its character & quality

Hand-applied all-natural finish with no VOCs

Constructed using solid hardwood that is either FSC-certified, reclaimed, or derived from sustainably harvested forests whenever possible

Similar to ZZ Driggs, Ethan Abramson and his firm are a member of 1% for the Planet, a global nonprofit and network of businesses that donate one percent of their profits annually to established environmental groups around the world
What Have We Here ?
The path to creating the Ivy Table begins in a local lumberyard where designer Ethan Abramson handpicks the boards for their visual quality and durability. Following this, the wood is expertly cut and joined to seamlessly match the grains of the individual planks in order to make the tabletop. The legs of the table are then carefully sculpted by an experienced woodworker and, finally, the table is assembled and finished with an all-natural sealant to protect the wood without masking its unique character.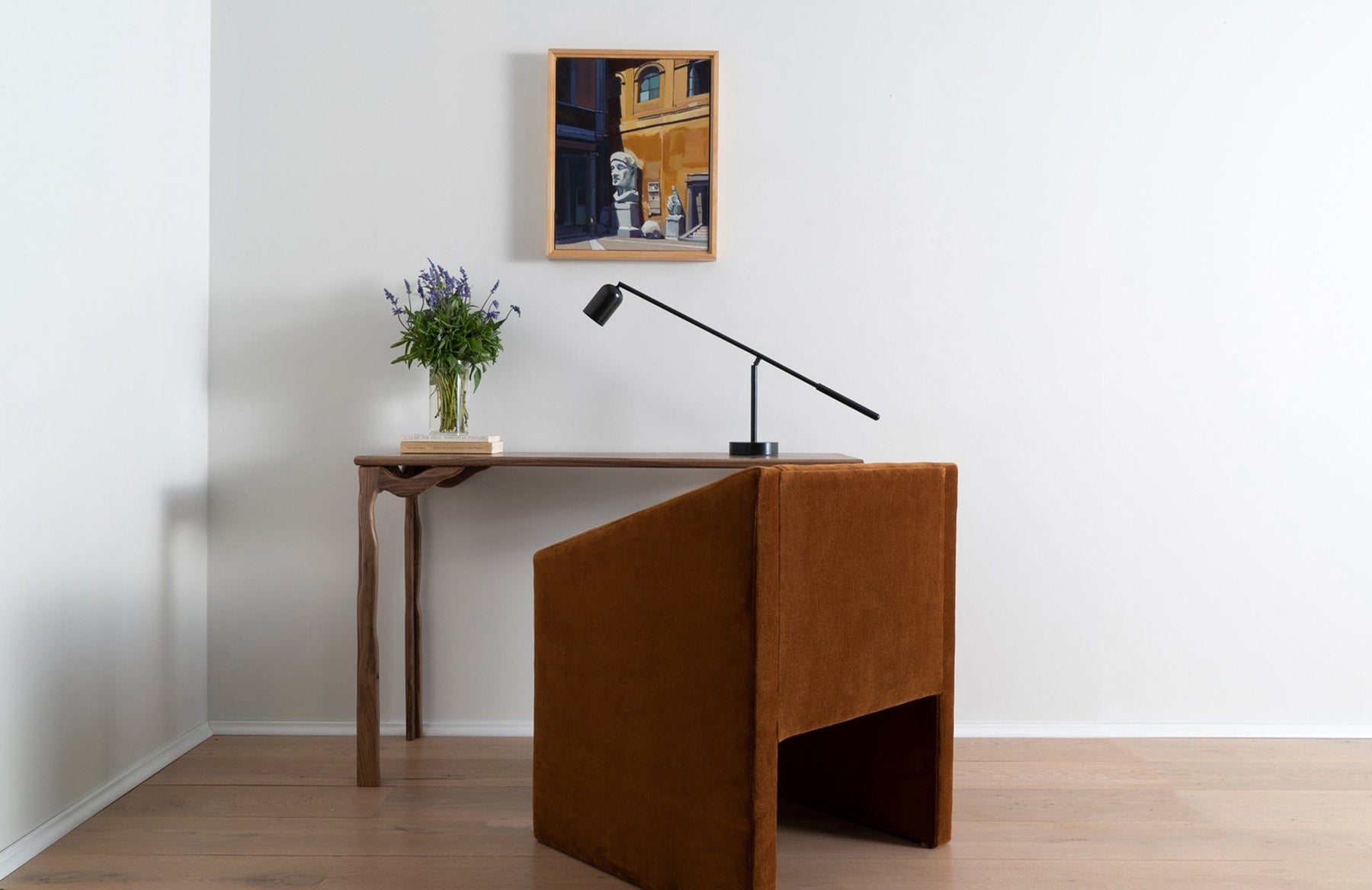 How to Use It ?
Given its smooth top that provides more than adequate space, the Ivy Table works perfectly as a console, small desk, or bar. Yet we also recommend using the piece as a standalone item, with not much on it, in order to highlight its innate beauty. Regardless of its purpose, just make sure to take the time to try to find the seams of the different wood planks used in its construction, in order to experience first-hand its superior craftsmanship.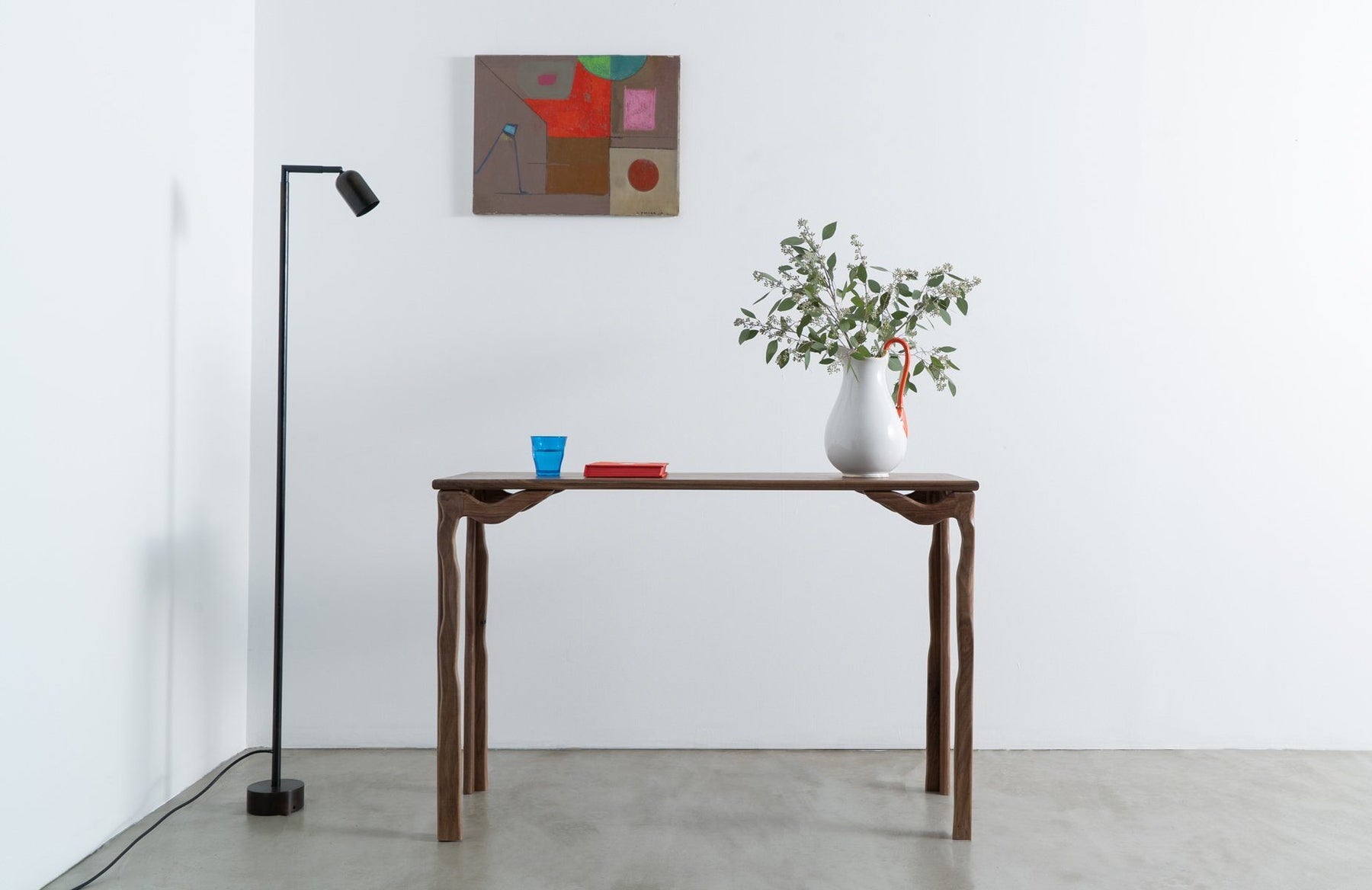 Why It Matters ?
By keeping all production in house, Ethan Abramson is able to personally ensure that every piece of furniture created in his shop is of the highest quality. Keeping things simple is a tried-and-true route to achieving sustainability.