Provenance: North America, 20th Century
Dimensions: 60" W x 24" D x 28" H
Heirloom: Due to this item's handcrafted or reclaimed nature, there may be slight variations or imperfect qualities that give character to this one of a kind heirloom



Timeless Aesthetic:

 

This item is ageless in aesthetic, avoiding obsolescence, limited use, or an otherwise shortened lifespan due to changing styles and trends
What Have We Here ?
Sometimes a work of furniture outlives its known history. This picturesque table was folded and unfolded, painted and repainted many times over during the course of its life. It clearly supported hard working individuals in their daily tasks. We're proud to share the function, beauty, and mystery of this work of furniture with you.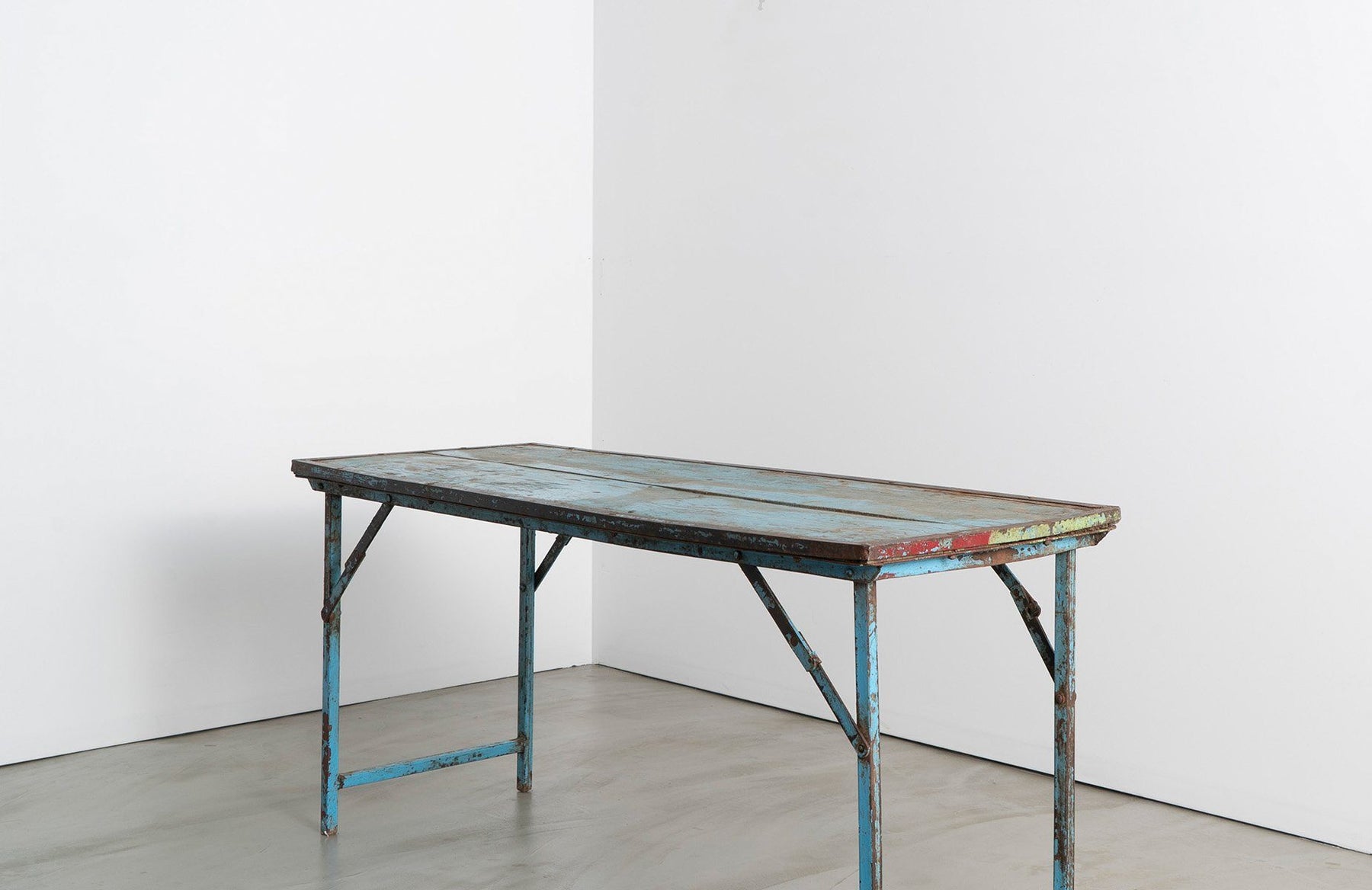 How to Use It ?
Not too big but not too small; rustic yet colorful; foldable yet sturdy. Is this the table you've been waiting for? If you have a small apartment yet big dinner party plans, then certainly it is.
Why It Matters ?
Oftentimes, and refreshingly so, sustainability is as simple as making objects that last. The heavy metal of this table forms a sturdy frame with a simple folding mechanism. A wooden top makes it lighter and more portable. Utility coupled with strength should be industry standard as new works of contemporary design emerge into our daily lives.