Provenance: India, 21st Century
Dimensions: 60" W x 36" D x 30.5" H
This product is comprised of wood and metal


Heirloom: Due to this item's handcrafted or reclaimed nature, there may be slight variations or imperfect qualities that give character to this one of a kind heirloom



Timeless Aesthetic:

 

This item is ageless in aesthetic, avoiding obsolescence, limited use, or an otherwise shortened lifespan due to changing styles and trends
What Have We Here ?
Weddings everywhere are momentous occasions, and few cultural traditions recognize their importance more exquisitely and with such pomp and circumstance than Hinduism does. A Hindu wedding is often celebrated over multiple days with various ceremonies for the exchange of gifts, adornment of the bride & groom, and celebration of family & unity. This table bore witness to many of these remarkable celebrations over the many years it lived in India.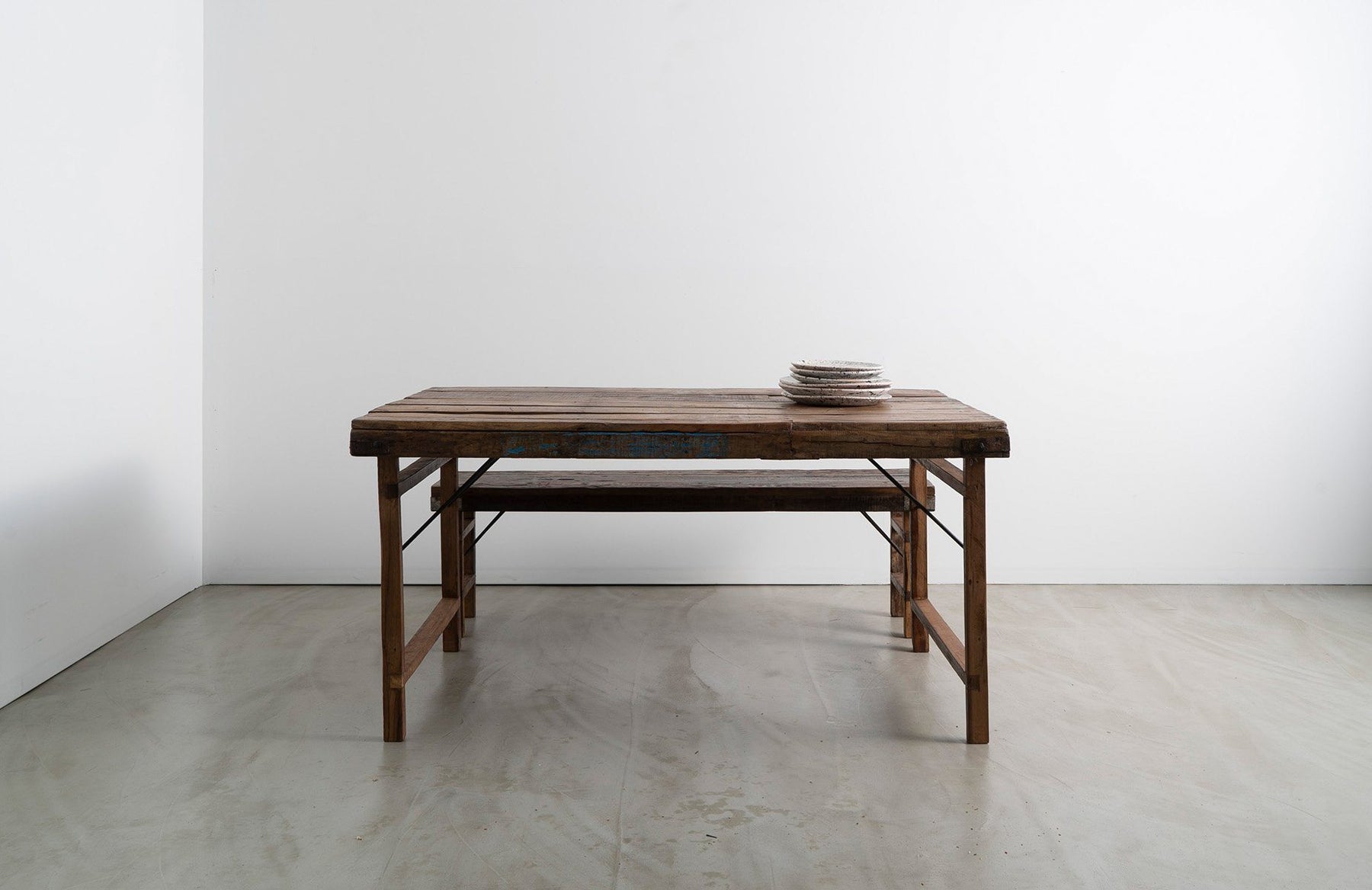 How to Use It ?
The festive, communal energy of a wedding is alive and well in this unique work of furniture. We like to think this piece is a reminder to celebrate the every day even in its use as a dining table for familial or friendly convenings, or as a work table in creating whatever inspires you, or even in the kitchen as a utility island in the preparation of shared meals and moments. Whatever you use this table for, we know all its' celebratory spirit will translate through to your own creations and goings on.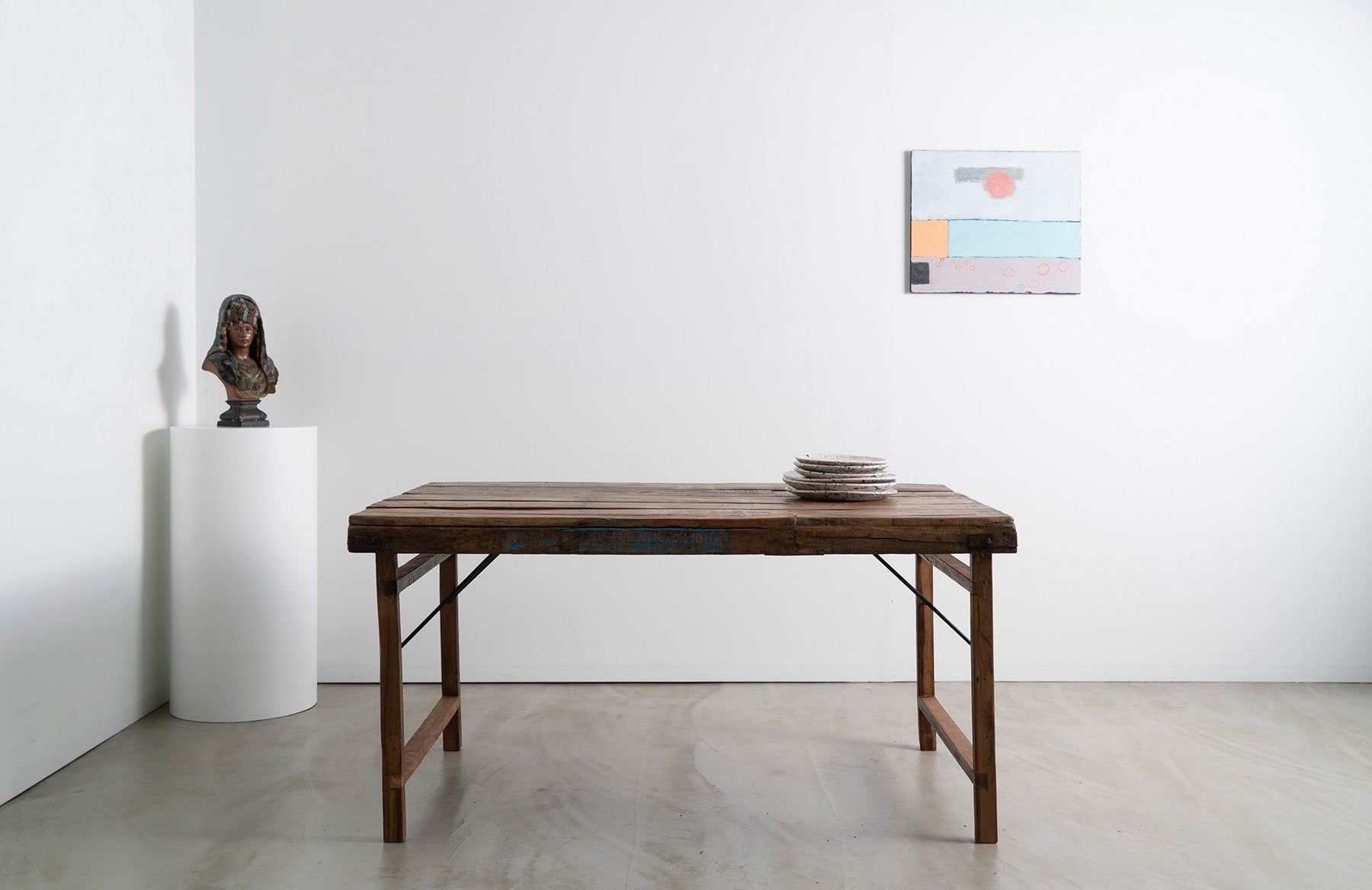 Why It Matters ?
This table was made to easily disassemble and be taken away once the crowd of wedding guests had dispersed. Many happy couples paid for the privilege of renting this durable, functional piece. We love seeing sustainability in history and now in circumstances that even today still mimic its original intention.