Designer: Cisco Brothers
Provenance: North America, 21st Century

Warranty: Lifetime Warranty — Every Cisco product includes a lifetime warranty

Designed and handcrafted in Los Angeles, CA

Dimensions:

78in - 78" W x 42" D x 35" H
84in -

 

84" W x 42" D x 33" H
FSC-certified wood and reclaimed lumber used in constructing this product's frame

Contains no worrisome synthetic and potentially off-gassing materials

Flame retardant, hypo-allergenic, and formaldehyde-free glues used in this work's construction

Down-filled cushions for the most supremely comfortable rest

Cisco year-after-year is ranked #1 by the Sustainable Furnishings Council

All Cisco cushions are comprised of double-wrapped down filling which adds softness and resilience to allergies

Molino Dove Grey: 100% Organic Cotton
Molino Fog: 100% Organic Cotton
What Have We Here ?
We couldn't be bigger fans of Cisco Brothers and the company and products they've built over the last 20+ years. Cisco is considered one of the pioneers of sustainable furniture, and they've held this honor since the early 90s, long before the furniture industry spoke of responsible sourcing & ethical manufacturing. Their works are emblematic of the true craftsmanship & consideration for every aspect that goes into their construction, and yet they still offer comfort that's in a league of their own. Powerfully plush and sculpturally supportive, this is a piece that we're confident you'll love and likely never want to leave.
How to Use It ?
The Hazel is a gorgeously designed, yet classic and timeless work of furniture. Another benefit lies in its ability to complement many different interior styles. Whether it be more traditional & classic, organic & natural, or even a more industrial and utilitarian setting, the Hazel will not only suit, but elevate any lounge arrangement.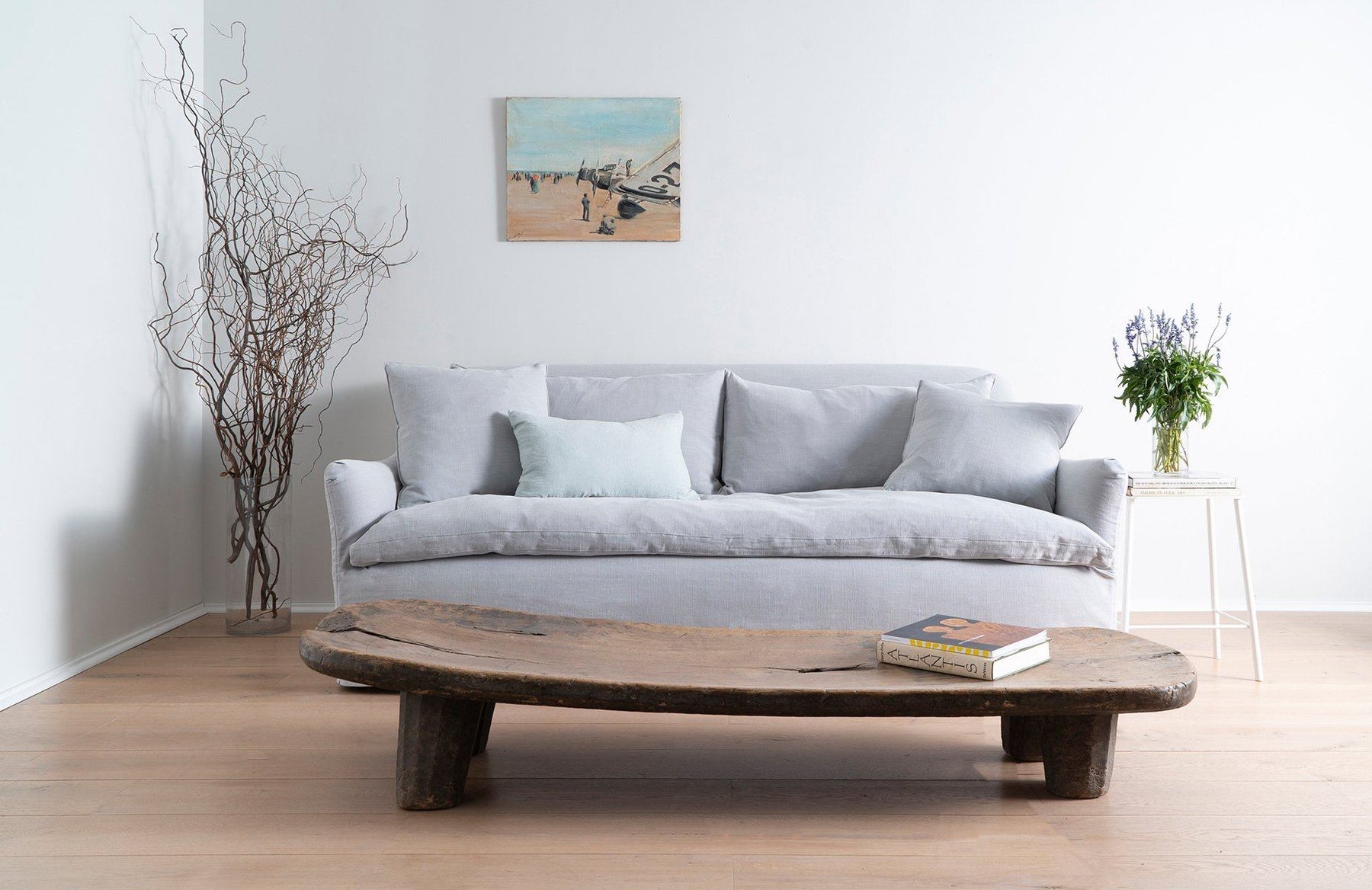 Why It Matters ?
Year-after-year, Cisco is globally ranked #1 by the Sustainable Furnishings Council due to their rigorous and long-standing sourcing & construction techniques. Cisco utilizes FSC-certified wood for their hardwood frames, low-to-no VOC stains and finishes, non-toxic adhesive, and organic cotton & linen upholsteries in order to construct a piece that's fit for decades worth of use, and contains no worrisome synthetic and potentially off-gassing materials. ZZ Driggs is proud to be one of the few retailers of Cisco's greatly revered, handmade upholstered works of furniture.