Provenance: Indonesia, 20th Century
Dimensions: 18" W x 17" D x 18" H
Heirloom: Due to this item's handcrafted or reclaimed nature, there may be slight variations or imperfect qualities that give character to this one of a kind heirloom



Timeless Aesthetic:

 

This item is ageless in aesthetic, avoiding obsolescence, limited use, or an otherwise shortened lifespan due to changing styles and trends
What Have We Here ?
This curious, organic work of furniture was hand carved and joined by Indonesian craftspeople from local teak wood. Its flowing form seems to suggest the growth, harvesting, and finishing of wood all at once. Light plays off its hard and soft edges, hiding in natural recesses and shining from polished surfaces.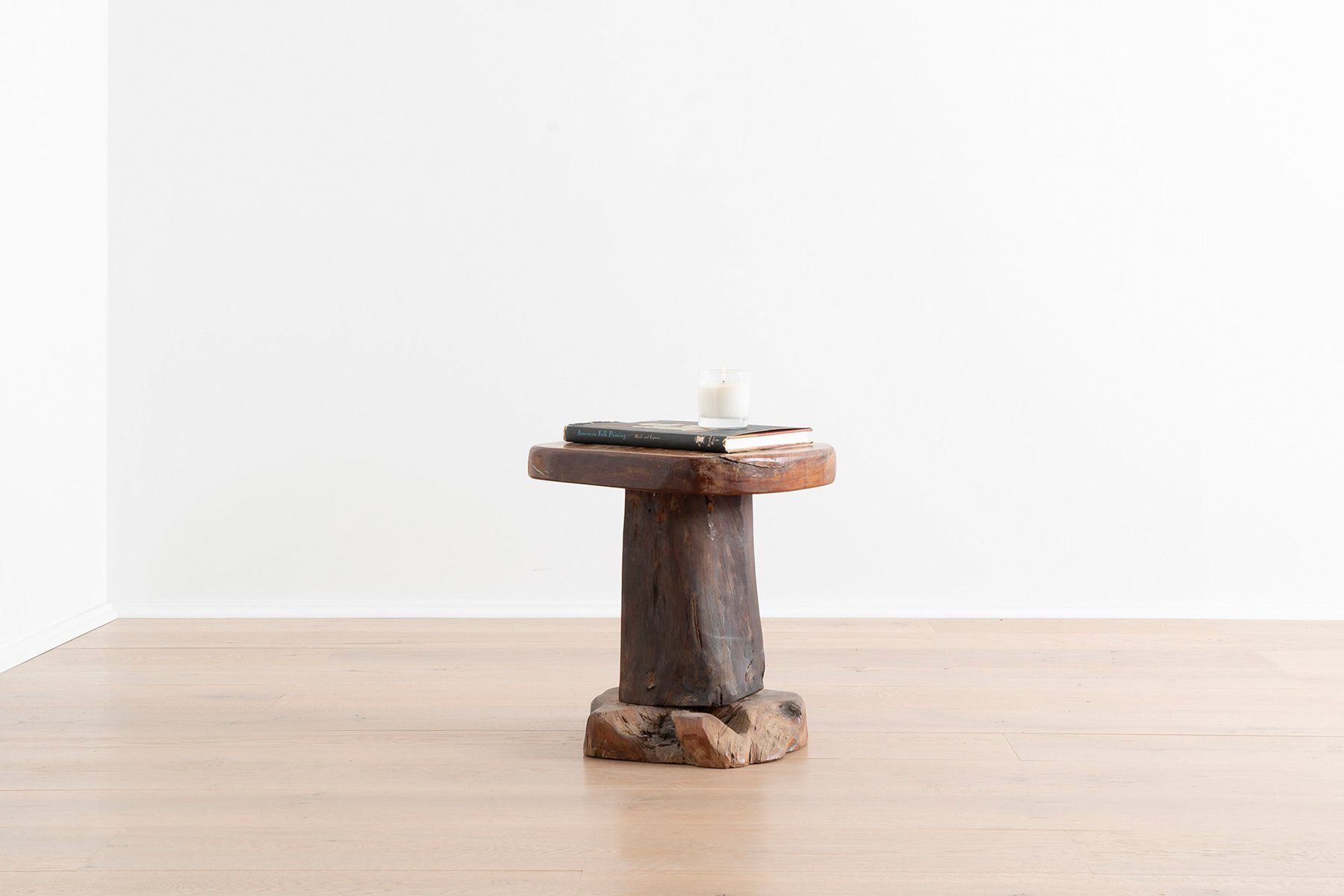 How to Use It ?
Use this elegantly natural live-edge side table as a bedside or living room accent. The visual character of this piece is strong, making it equally at home in a subdued, more organically appointed environment or in a starkly modern one. Where might it live in your space?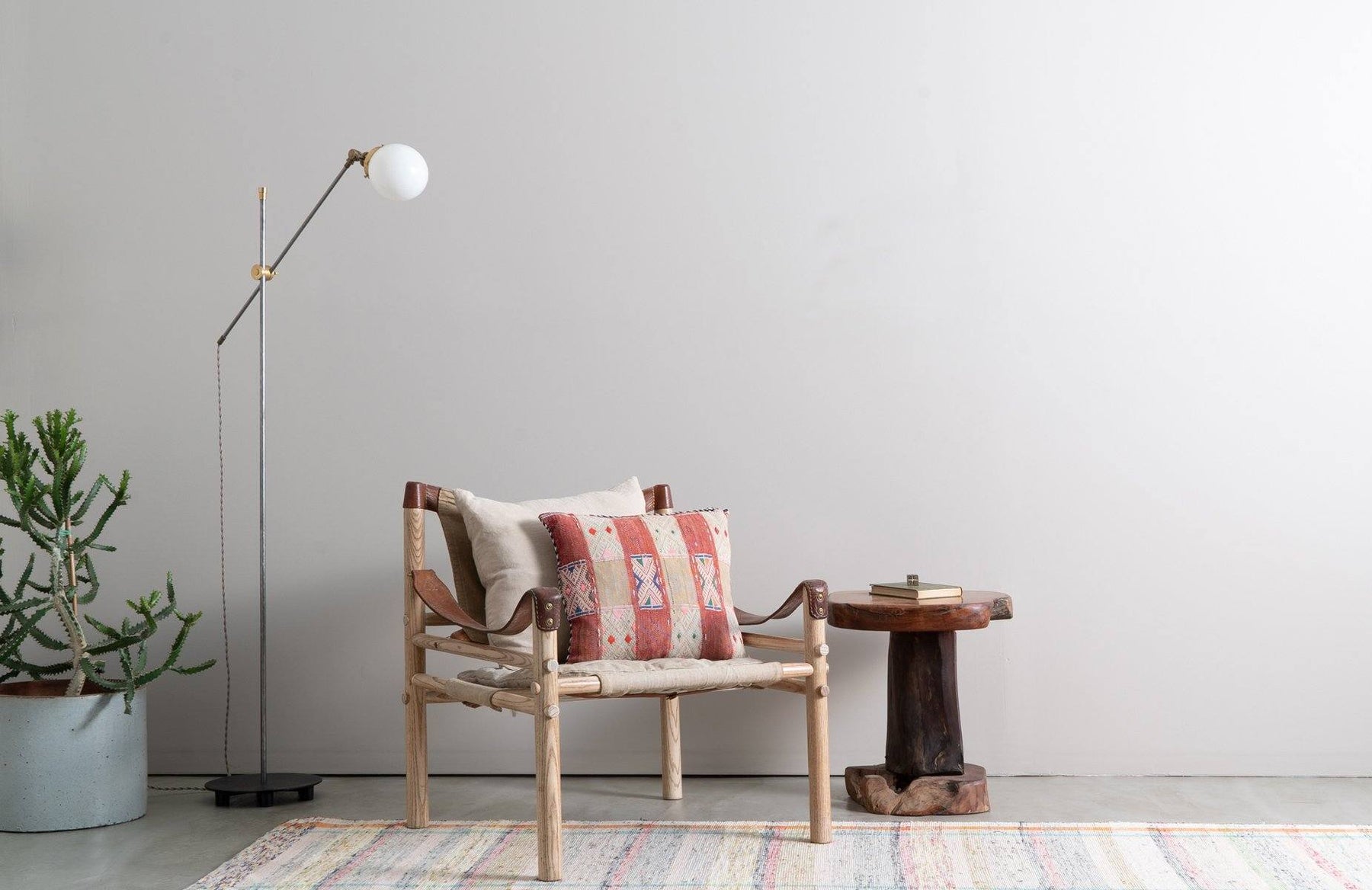 Why It Matters ?
The largest teak tree in the world rises more than ten stories above the forest floor. Sadly, due to its rich color and remarkable durability, this tree species has been logged nearly to extinction.
This antique work reminds us of the cost of unsustainable practices, and thus our responsibility to appreciate and care for unique pieces like this that still exist today.