Provenance: Indonesia, 19th Century
Dimensions: 82" W x 28.5" D x 39" H (Seat Height 19")
Heirloom: Due to this item's handcrafted or reclaimed nature, there may be slight variations or imperfect qualities that give character to this one of a kind heirloom

Timeless Aesthetic: This item is ageless in aesthetic, avoiding obsolescence, limited use, or an otherwise shortened lifespan due to changing styles and trends
What Have We Here ?
Rest like a Javanese monarch on this sturdy and gorgeous work of Indonesian craft, complete with a plump down-filled linen cushion. The graceful frame of this daybed was hand carved more than a hundred years ago, and thanks to the millenia-old technique of mortise and tenon (that holds the joints together), we still get to enjoy this incredible piece today.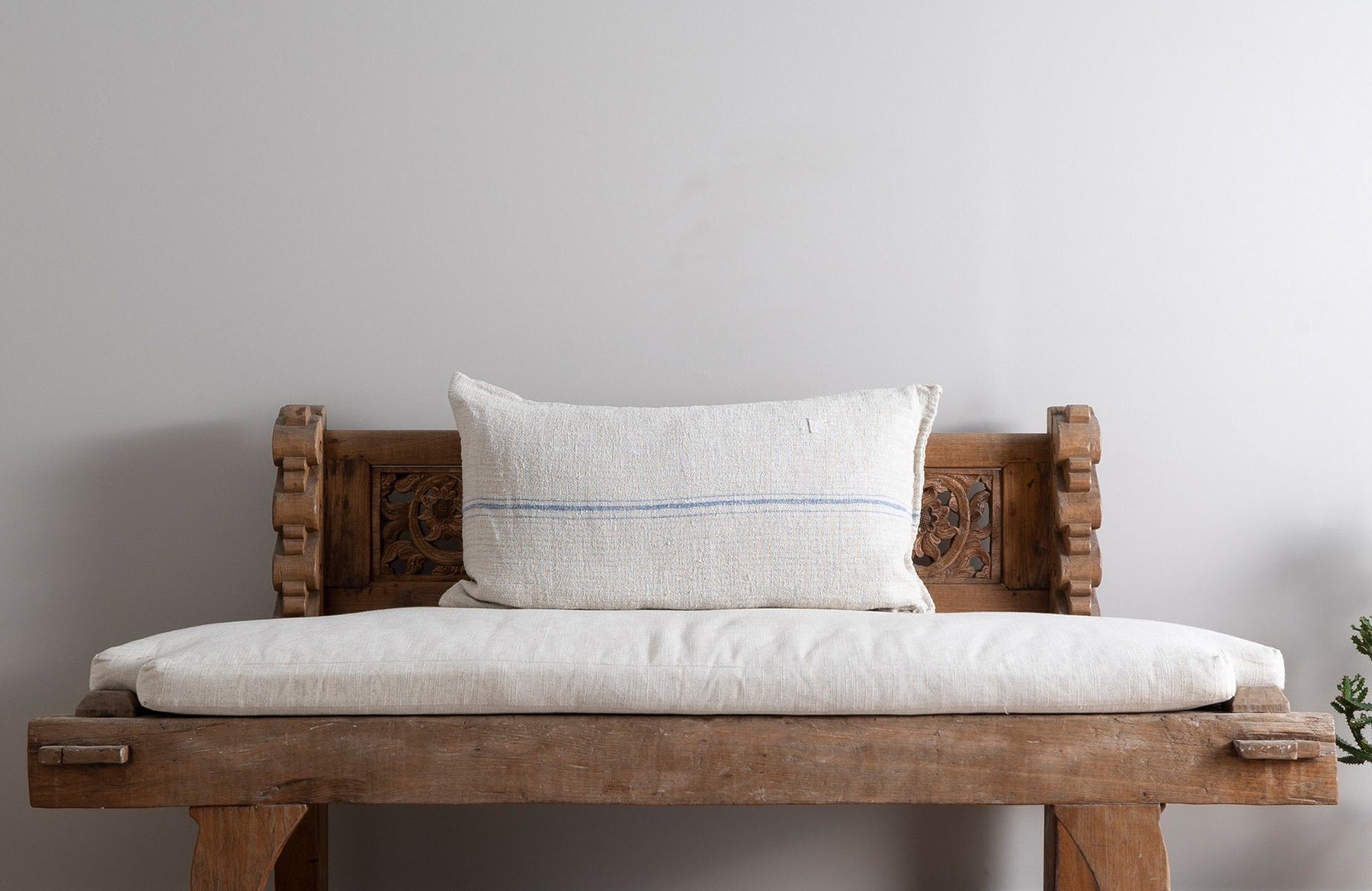 How to Use It ?
Teak is prized for its durability and natural water resistance making this daybed a great addition to a luxe outdoor setting, or certainly a sophisticated living room de la vie de bohème. Although we do ask that you keep it covered if outdoors, so it'll be sure to last (and be enjoyed!) for centuries to come.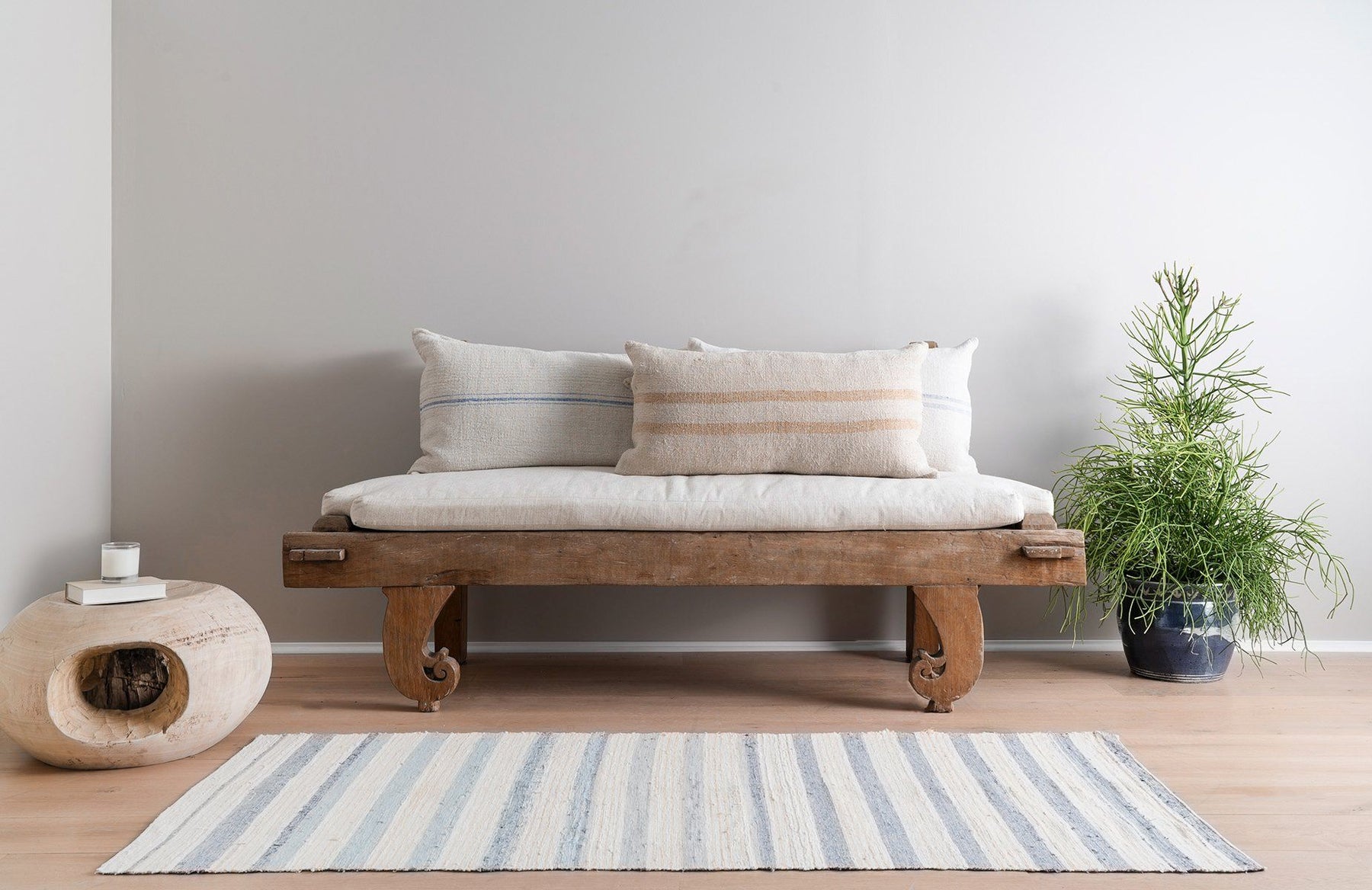 Why It Matters ?
The largest teak tree in the world rises more than ten stories above the forest floor. Sadly, due to its rich color and remarkable durability, this tree species has been logged nearly to extinction.

This antique work reminds us of the cost of unsustainable practices, and thus our responsibility to appreciate and care for unique pieces like this that still exist today.