Provenance: North America, 21st Century
Dimensions: 70" W x 34" D x 33" H (Seat Height: 18")
Timeless Aesthetic:

 

This item is ageless in aesthetic, avoiding obsolescence, limited use, or an otherwise shortened lifespan due to changing styles and trends
What Have We Here ?
This chaise was created by a figurehead of mid-century modern design and thoughtfully reupholstered in Patrick Mele's "Grace" fabric. Named "Grace" in honor of Grace Jones, whose body was famously painted by Keith Haring, the fabric's vibrance depicts both Haring's iconographic visual movement and Grace's exquisitely singular persona.
Please Note: The Grace Tuxedo Chaise may be combined to make one extra-long and super vibey sofa.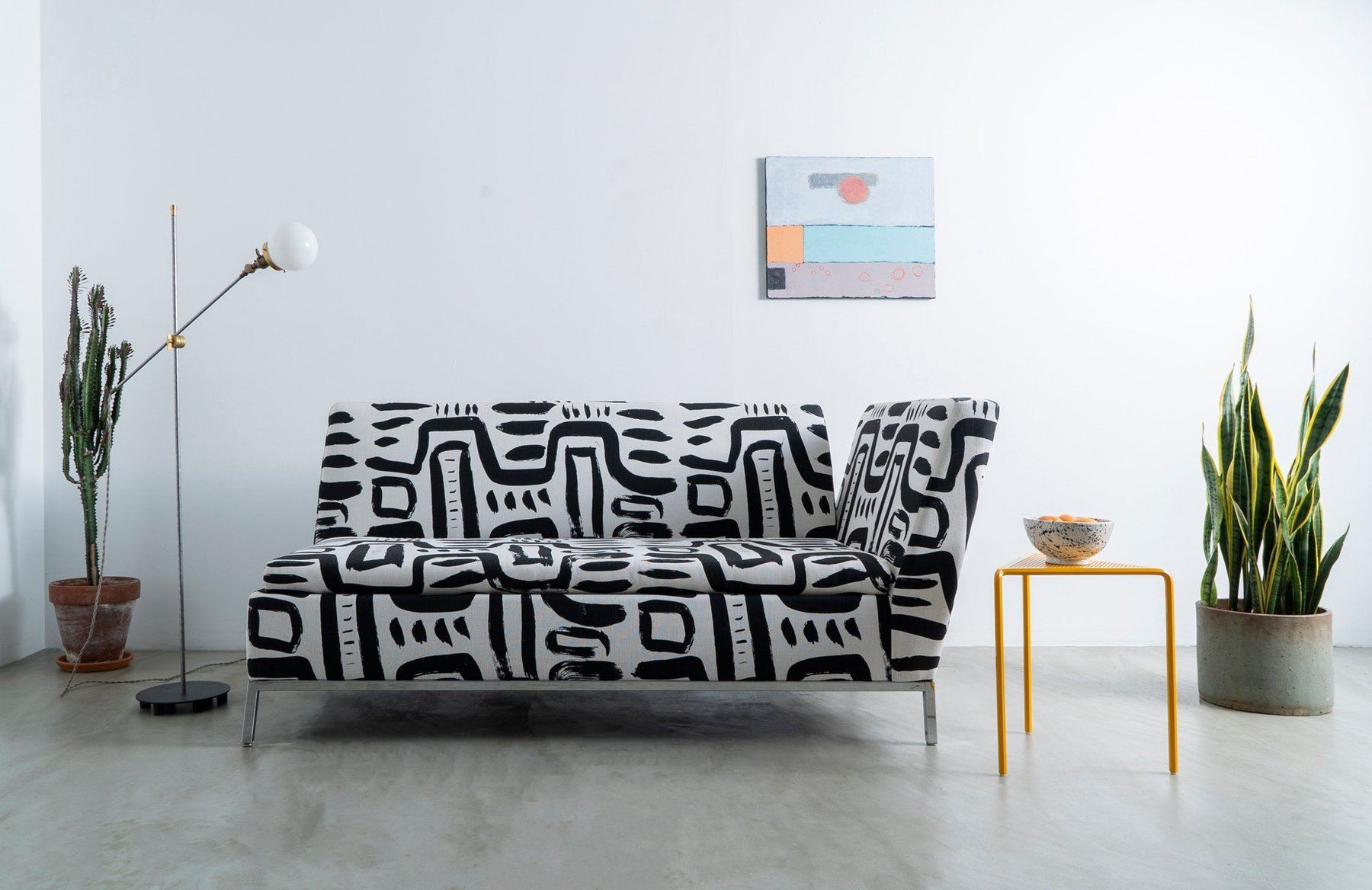 How to Use It ?
This chaise cleverly balances between refinement and revelry, and we can easily envision it jolting a more traditional and buttoned up interior, or serving as the playful capstone in a minimal and modern arrangement. However you use it, prepare yourself for the merriment to come and design that borders on art.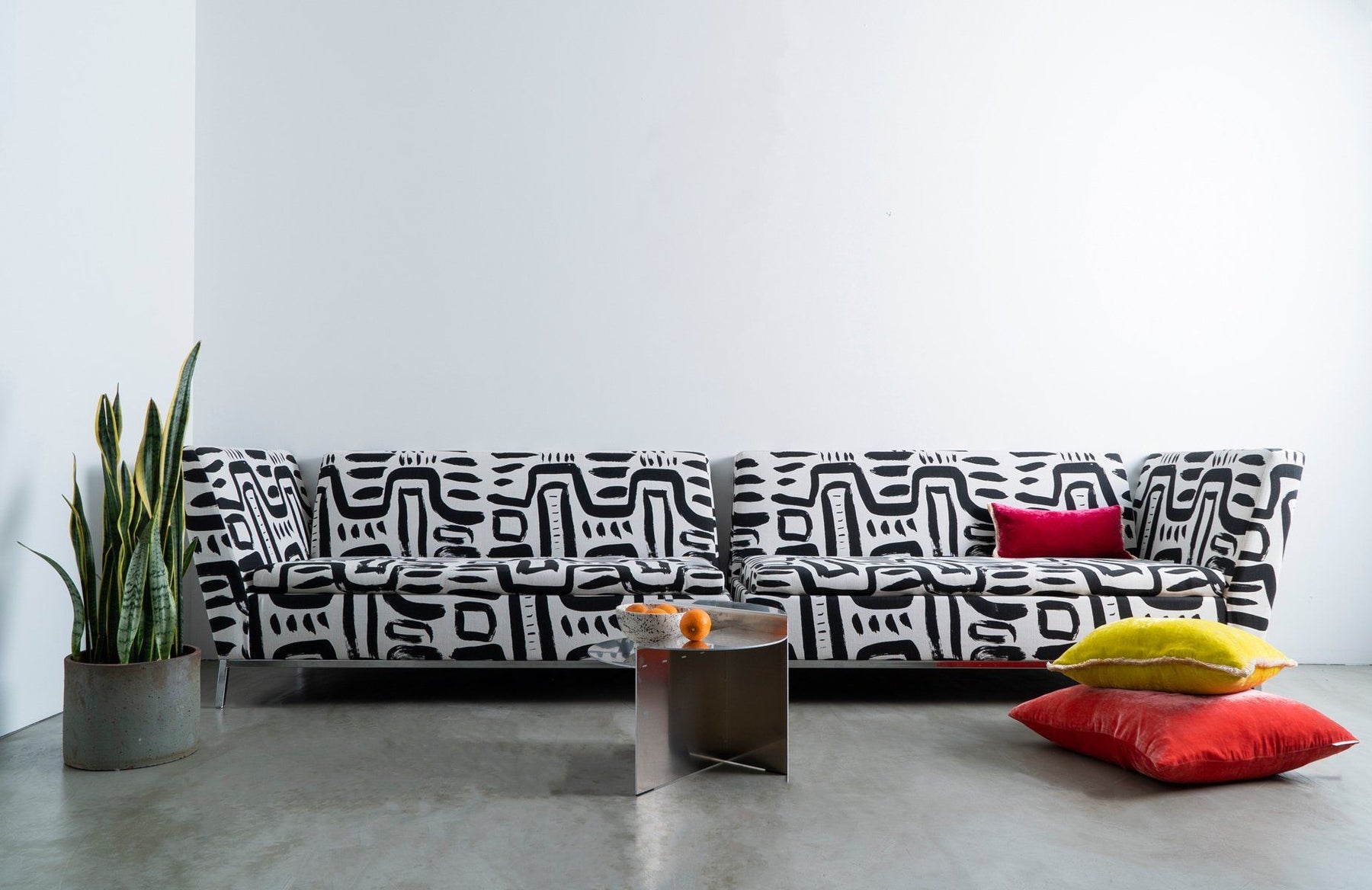 Why It Matters ?
A reupholstery project might seem like too much for one person to take on, but seeing an old piece exert new life is well worth the struggle. Reupholstering is one of the oldest tricks in the book when it comes to living sustainably.