Designer: 57st. design
Provenance: North America, 21st Century

Expected Lifespan: Built to last 70+ years with proper care

Designed and constructed in Chicago, IL

Dimensions: 72" W x 20" D x 36" H
All products are comprised of solid hardwood walnut

Wood is a combination of FSC-Certified, repurposed or recycled

Low-to-no VOC paints and varnishes

No toxic outputs are created during the manufacturing of 57st. design's products
What Have We Here ?
The Forde Sideboard's contemporary look was inspired by Mid-Century Modern design, yet portrays an appearance all its own. The combination of drawers and shelves easily accommodates all your storage needs, while keeping everything blissfully out of sight. In addition, its smooth and classic hardwood walnut surface easily complements almost any interior furniture arrangement and style.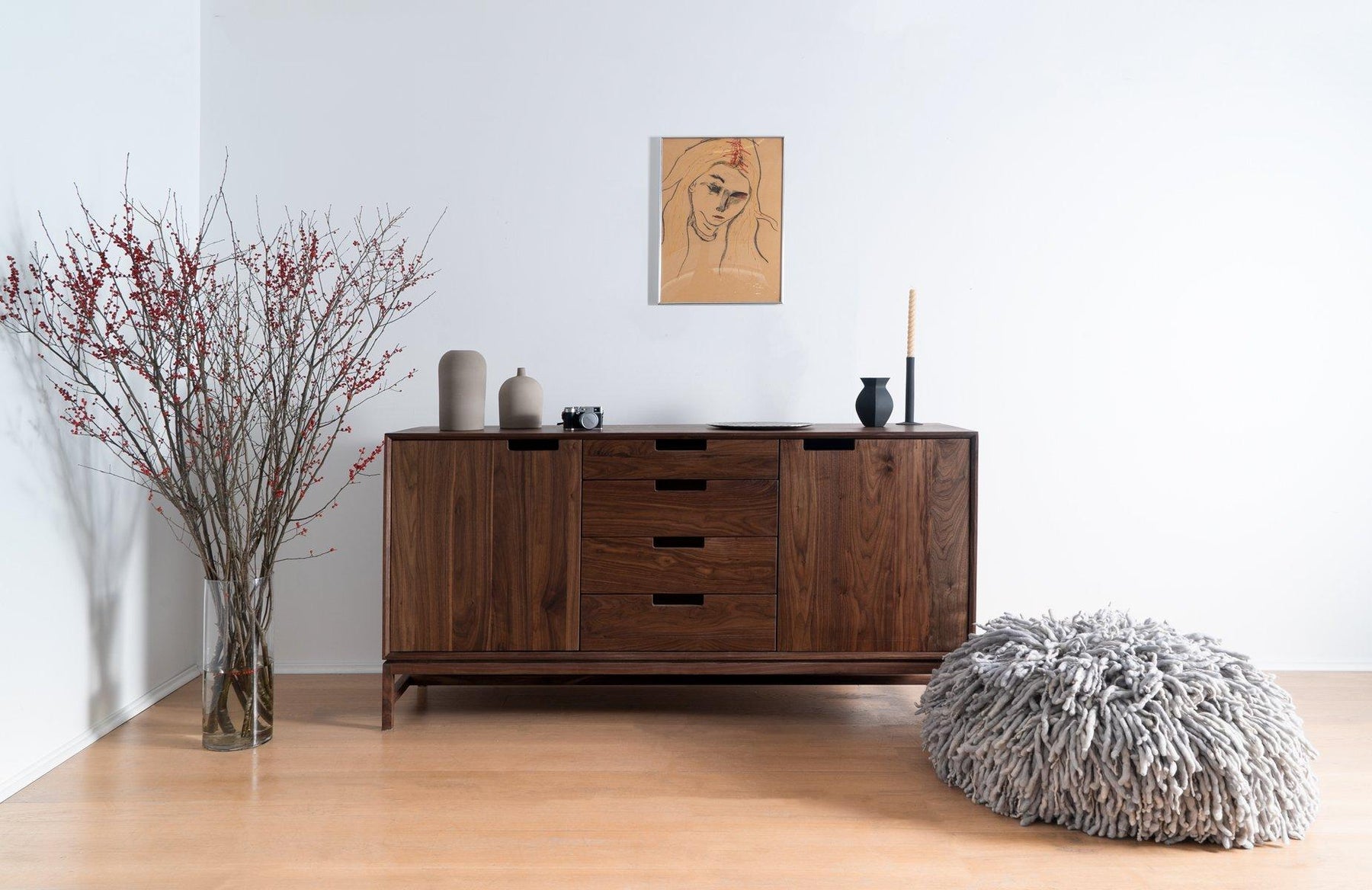 How to Use It ?
A true catch-all, this masterwork of storage is ready to house whatever your needs may be. Interior shelves can support everything from an array of gaming consoles or board games, to a library of literature or periodicals, to even one's crystals or smudge sticks.
Why It Matters ?
57st. design is deeply rooted in Chicago's South Side. By hiring formerly incarcerated individuals and providing training in new, specialized skills in its manufacturing facility, 57st. design ensures that its success enrich the community it calls home.

In addition, 57st. believes in functional, straightforward design in whatever work of furniture they construct. They use solid hardwoods and hand-rubbed finishes, not only because they look amazing, but because in turn they allow for furniture that can be easily repaired, and thus furniture that's more likely to last.
This is what an impact-driven and sustainable business looks like.