Designer: 57st. design
Provenance: North America, 21st Century

Expected Lifespan: Built to last 70+ years with proper care

Designed and constructed in Chicago, IL

Dimensions: 32" W x 15" D x 24" H
All products are comprised of solid hardwood walnut

Wood is a combination of FSC-Certified, repurposed or recycled

Low-to-no VOC paints and varnishes

No toxic outputs are created during the manufacturing of 57st. design's products
What Have We Here ?
Inspired by Mid-Century Modern design, the Forde Nightstand is a simple, yet carefully crafted bedside companion. A top drawer, as well as a bottom flip-down door, offer varied and practical storage.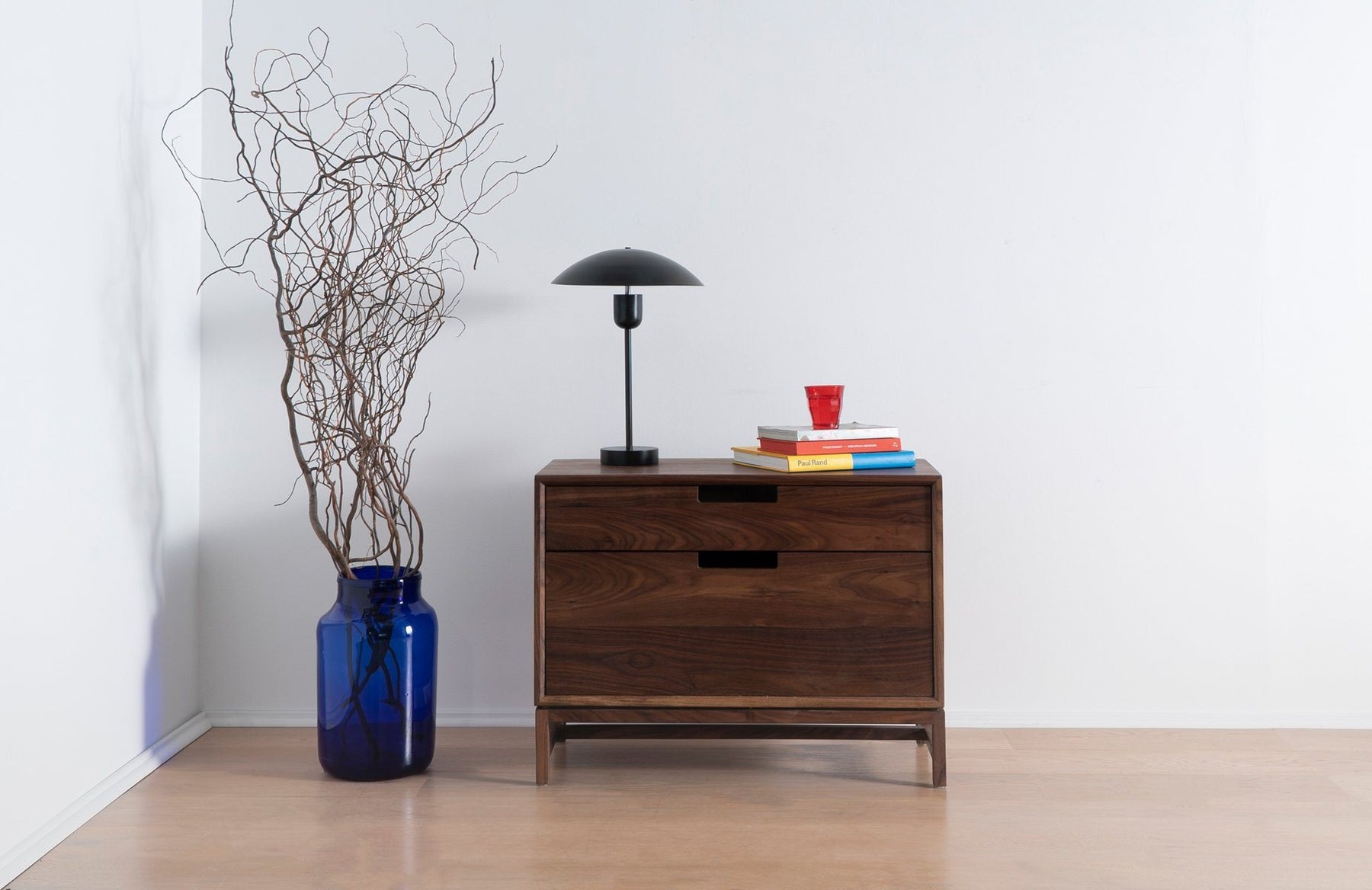 How to Use It ?
This sturdy, functional nightstand is a perfect partner to any bedroom arrangement. Its surface is perfectly sized to accommodate everything from a bedside lamp, to your nightly read, to the ever-present glass of water, and then some. Also, it's storage area inconspicuously and cleverly keeps items close at hand for when you rise from a good night's sleep.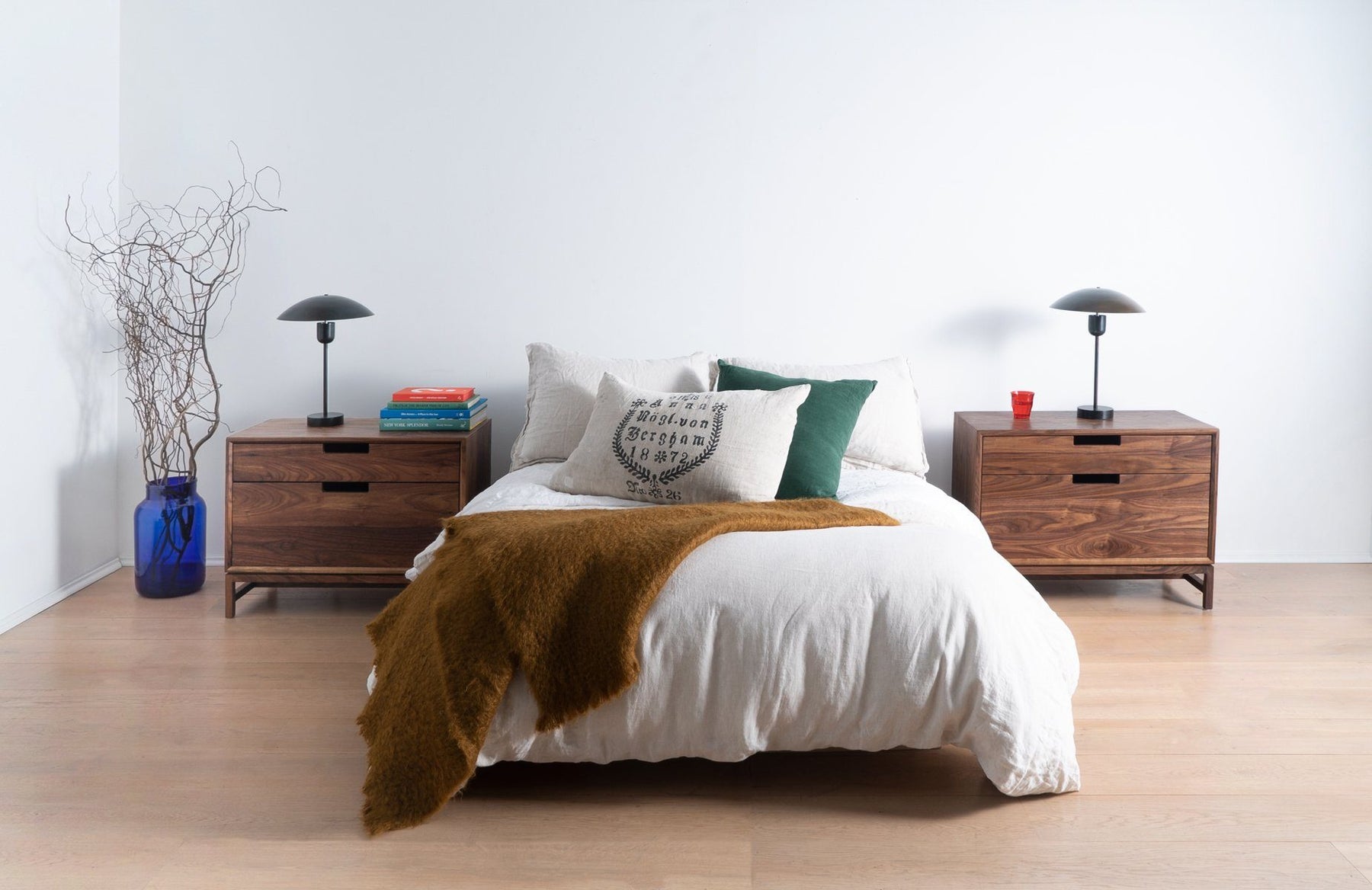 Why It Matters ?
57st. design is deeply rooted in Chicago's South Side. By hiring formerly incarcerated individuals and providing training in new, specialized skills in its manufacturing facility, 57st. design ensures that its success enrich the community it calls home.

In addition, 57st. believes in functional, straightforward design in whatever work of furniture they construct. They use solid hardwoods and hand-rubbed finishes, not only because they look amazing, but because in turn they allow for furniture that can be easily repaired, and thus furniture that's more likely to last.
This is what an impact-driven and sustainable business looks like.