Provenance: France, 20th Century
Dimensions: 37" W x 29" D x 32" H
Heirloom: Due to this item's handcrafted or reclaimed nature, there may be slight variations or imperfect qualities that give character to this one of a kind heirloom



Timeless Aesthetic:

 

This item is ageless in aesthetic, avoiding obsolescence, limited use, or an otherwise shortened lifespan due to changing styles and trends
What Have We Here ?
Walk down any street in Paris and it won't take long to spot a charming bistro complete with outdoor seating. These quaint cafes came on the scene in the 1600s as aesthetic alternatives to dingy taverns. Folding tables and chairs allowed proprietors to easily add street-side seating to their storefront. This hearty, iron table was made just before World War II and wears its age with grace.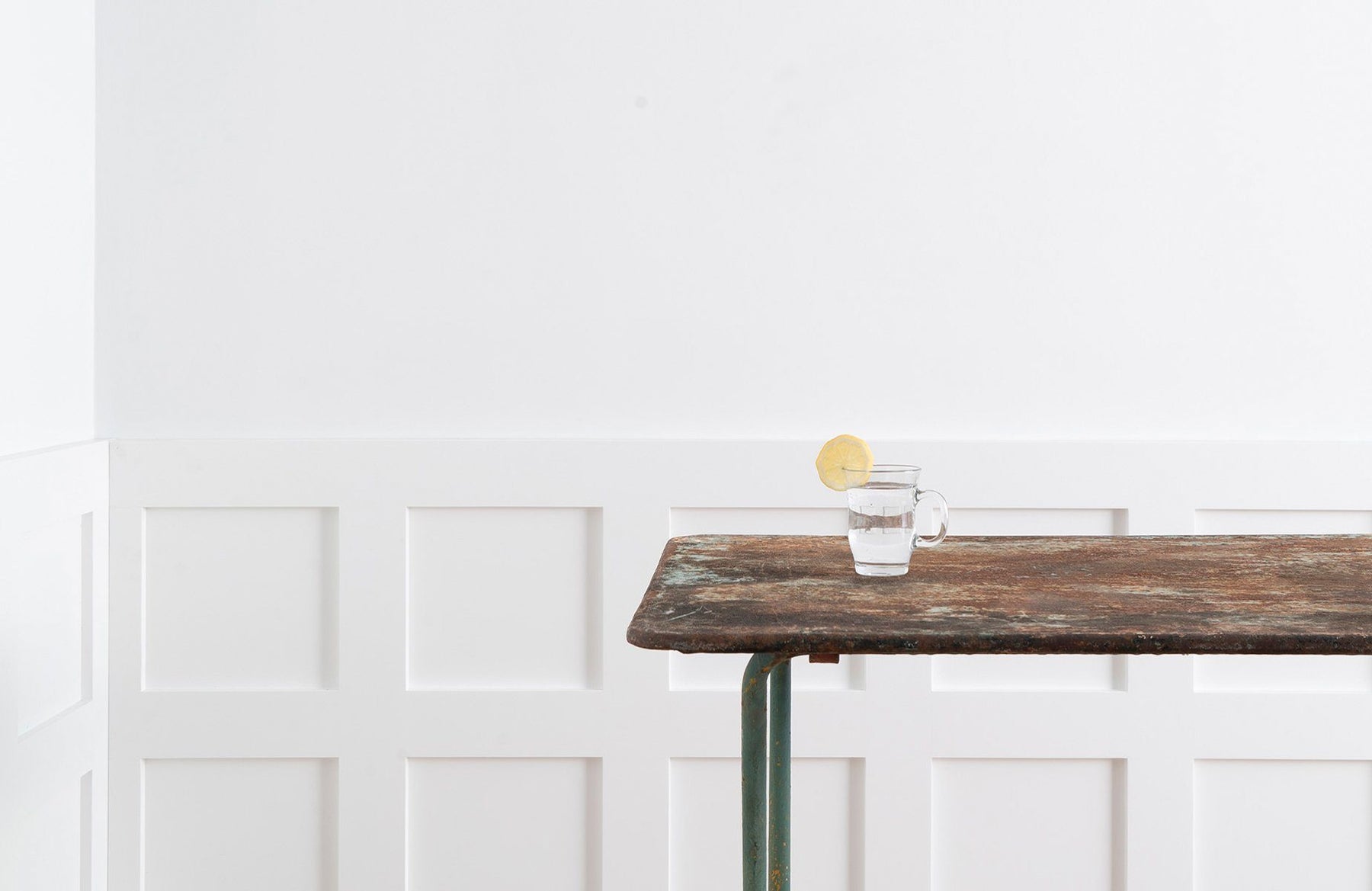 How to Use It ?
The thoughtful design of this table's foldable legs make it stand firm and allow it to pack perfectly flat. Tuck it into the corner of your kitchen as a breakfast table and bring it outside once summer arrives. Please take care so that it doesn't rest outside in the rain in order to preserve the integrity of the metal and prolong its life.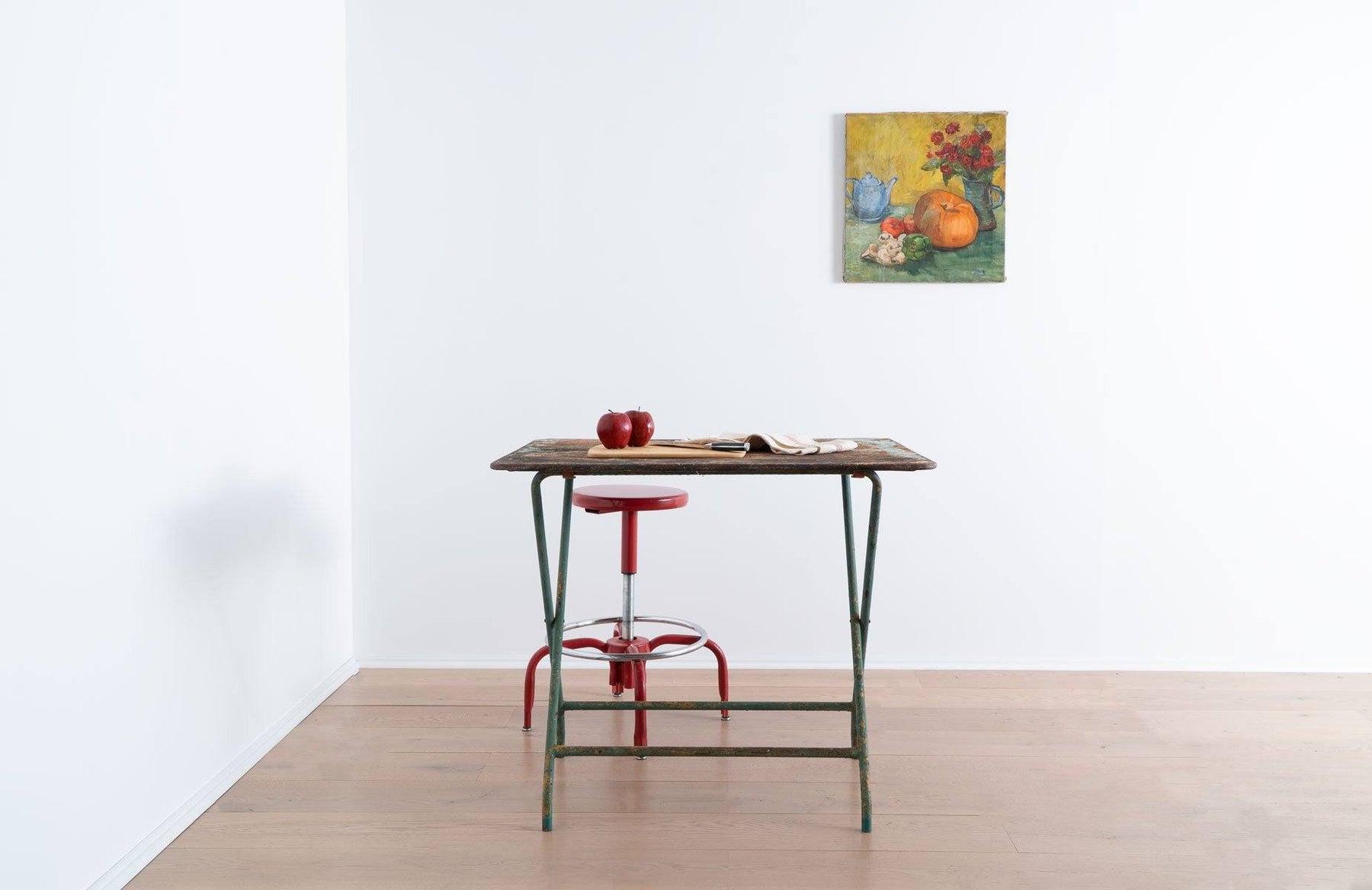 Why It Matters ?
Sturdy materials marry with simple design in this work of furniture in order to produce an object that has both an aesthetic and is affordable. The revered patina acquired over the years is proof of this piece's timeless appeal.