Designer: YIELD
Provenance: North America, 21st Century

Expected Lifespan: Product is built to last 50 years+ with proper care

Designed and constructed in St Augustine, Florida

All rented lamps include an LED light bulb, provided at no cost from ZZ Driggs, offering an estimated 15,000 hours of light and efficient energy use

Dimensions:

Small - 9" Diam. x 10" H
Medium - 9" Diam. x 19" H
Large - 9" Diam. x 34" H
In order to create furniture that is both high quality and easy to assemble and reassemble, YIELD partnered with a specialist from the field of aeronautical engineering to design their high-precision hardware




YIELD aims to localize their supply chain and keep all production within 15 miles of their studio

Comprised of rings of solid, locally-harvesting hardwood birch

Birch is an extremely durable, fast-growing and sustainably-harvesting wood species. growing on average 13-24" annually
What Have We Here ?
This sculptural lamp is made of finely sanded rings of birch wood which combine visual softness with structural stability. YIELD's talented designers dreamt up this work as a way to showcase the wood rings made by one of their local crafting partners.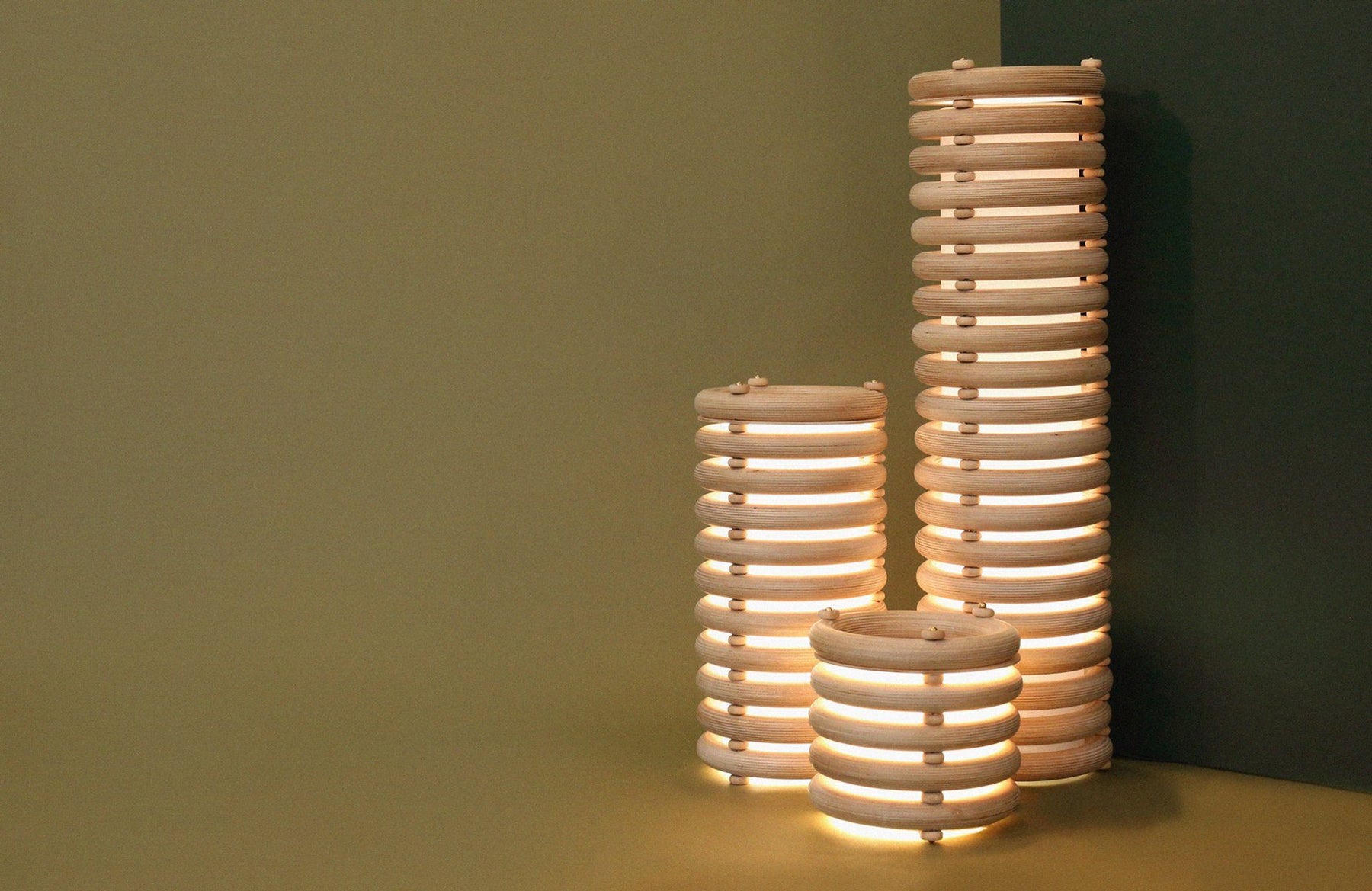 How to Use It ?
This remarkable work is available in multiple sizes so it will confidently reside in any interior environment that requires illumination. Add a minimalist, yet comforting element to your office, living room, or bedroom by placing one totem on the table or floor, or group them for an additional element of decor and functionality.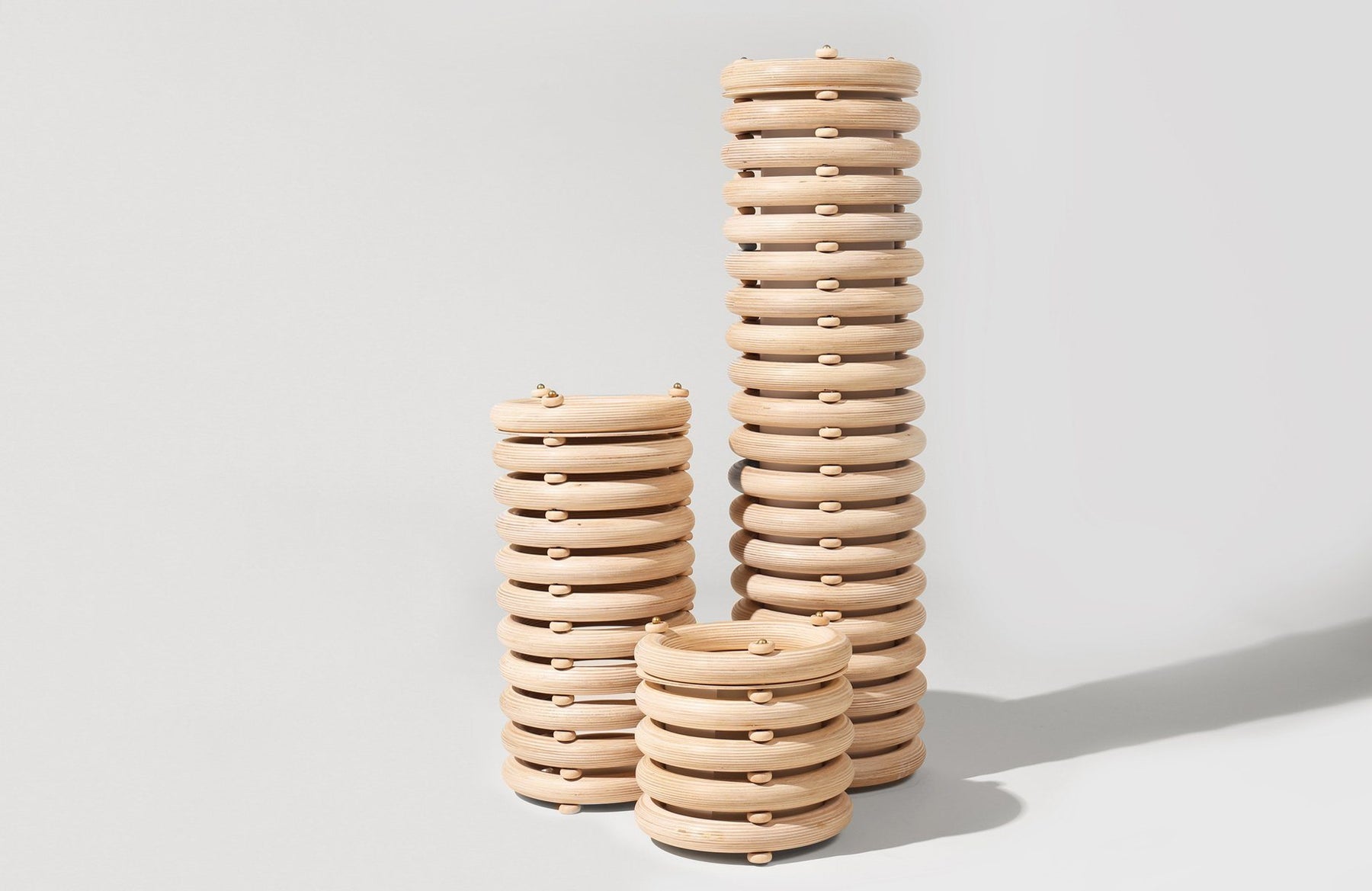 Why It Matters ?
Birch is a fast-growing tree that is easy to construct with and certainly delightful to observe, given its uniquely patterned and porous bark. The wood for these lamps was harvested not far from YIELD's warehouse where it was built into these works we enjoy today.