Designer: Cisco Brothers
Provenance: North America, 21st Century

Warranty: Lifetime Warranty — Every Cisco product includes a lifetime warranty

Designed and handcrafted in Los Angeles, CA

Dimensions: 48" W x 68" D x 32" H
FSC-certified wood and reclaimed lumber used in constructing this product's frame

Contains no worrisome synthetic and potentially off-gassing materials

Flame retardant, hypo-allergenic, and formaldehyde-free glues used in this work's construction

Down-filled cushions for the most supremely comfortable rest

Cisco year-after-year is ranked #1 by the Sustainable Furnishings Council

All Cisco cushions are comprised of double-wrapped down filling which adds softness and resilience to allergies

Molino Dove Grey: 100% Organic Cotton
What Have We Here ?
We couldn't be bigger fans of Cisco Brothers and the company and products they've built over the last 20+ years. Cisco is considered one of the pioneers of sustainable furniture, and they've held this honor since the early 90s, long before the furniture industry spoke of responsible sourcing & ethical manufacturing. Their works are emblematic of the true craftsmanship & consideration for every aspect that goes into their construction, and yet they still offer comfort that's in a league of their own. Powerfully plush and sculpturally supportive, this is a piece that we're confident you'll love and likely never want to leave.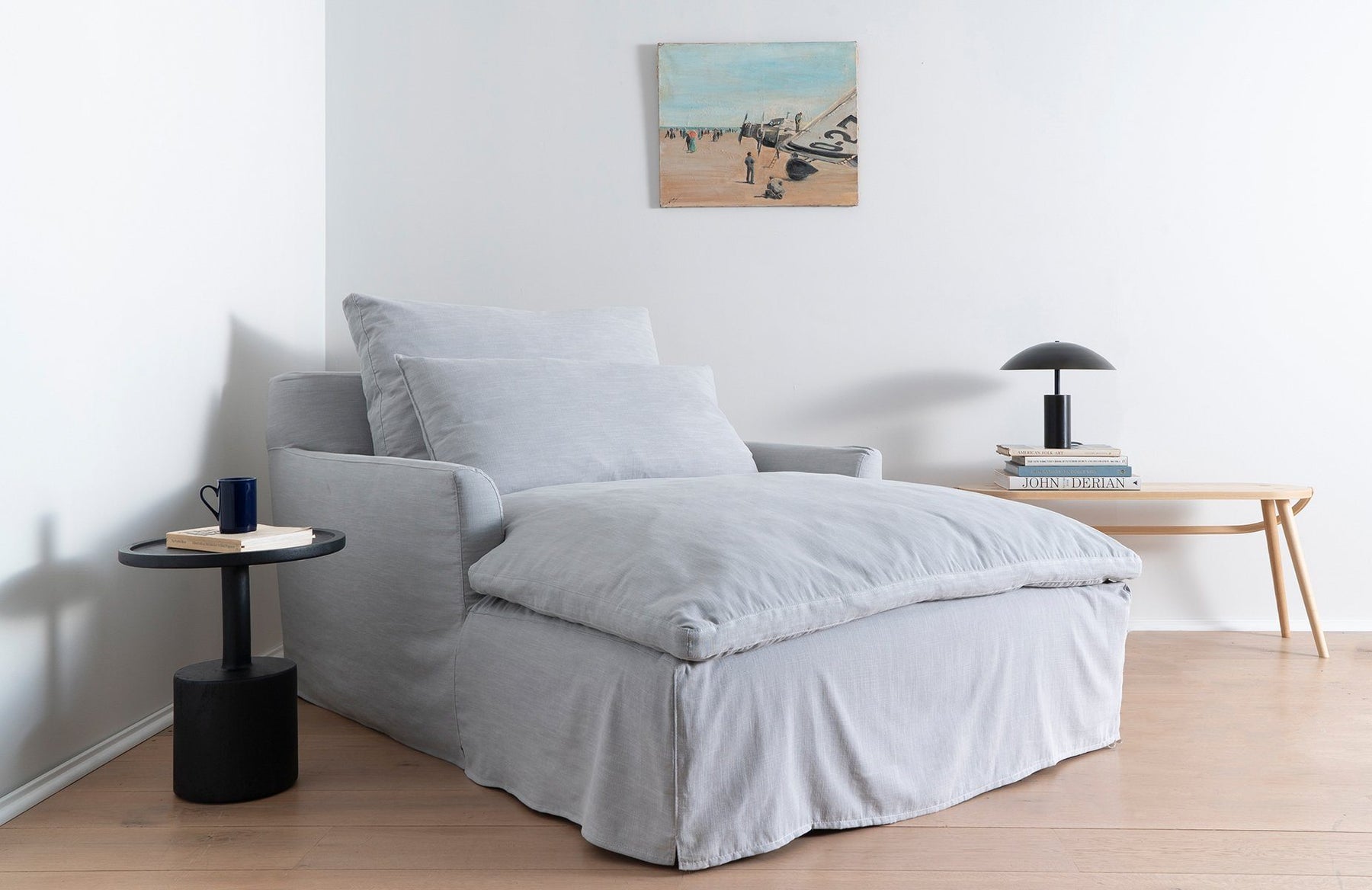 How to Use It ?
We don't often offer superlatives, but this piece is one of the comfiest works of furniture we've ever had the pleasure to rest in. Simply put, there's nothing quite like the feeling of falling into a pile of down cushions to envelop and soothe the body. Place it in your living room, reading nook, or wherever you relax, yet be warned: this piece will lure you into naps like no other.
Why It Matters ?
Year-after-year, Cisco is globally ranked #1 by the Sustainable Furnishings Council due to their rigorous and long-standing sourcing & construction techniques. Cisco utilizes FSC-certified wood for their hardwood frames, low-to-no VOC stains and finishes, non-toxic adhesive, and organic cotton & linen upholsteries in order to construct a piece that's fit for decades worth of use, and contains no worrisome synthetic and potentially off-gassing materials. ZZ Driggs is proud to be one of the few retailers of Cisco's greatly revered, handmade upholstered works of furniture.