Provenance: Middle East, 20th Century
Extra Fragile:

 

Requires extra care and caution during use

Materiality: 100% Wool
Dimensions: 91" W x 62" D x 0.25" H
Heirloom: Due to this item's handcrafted or reclaimed nature, there may be slight variations or imperfect qualities that give character to this one of a kind heirloom



Timeless Aesthetic:

 

This item is ageless in aesthetic, avoiding obsolescence, limited use, or an otherwise shortened lifespan due to changing styles and trends
What Have We Here ?
Before he was cutting the rug across glittering nightclubs and sold out shows, Baby Blue Eyes was crawling the carpet, this carpet to be exact! The Dolly Sinatra Kilim Rug is a rare and verified collectible piece that lends an intimate experience of one of America's most iconic musicians into our own homes. Owned by Frank Sinatra's mother, Dolly, an ardent activist for immigrants' and women's rights, this rug has a narrative and lion motif that is both symbolic of its previous owner's activism, yet still very timely today. We are proud to offer this rare collectible textile where artistry and history are woven into its woolen canvas.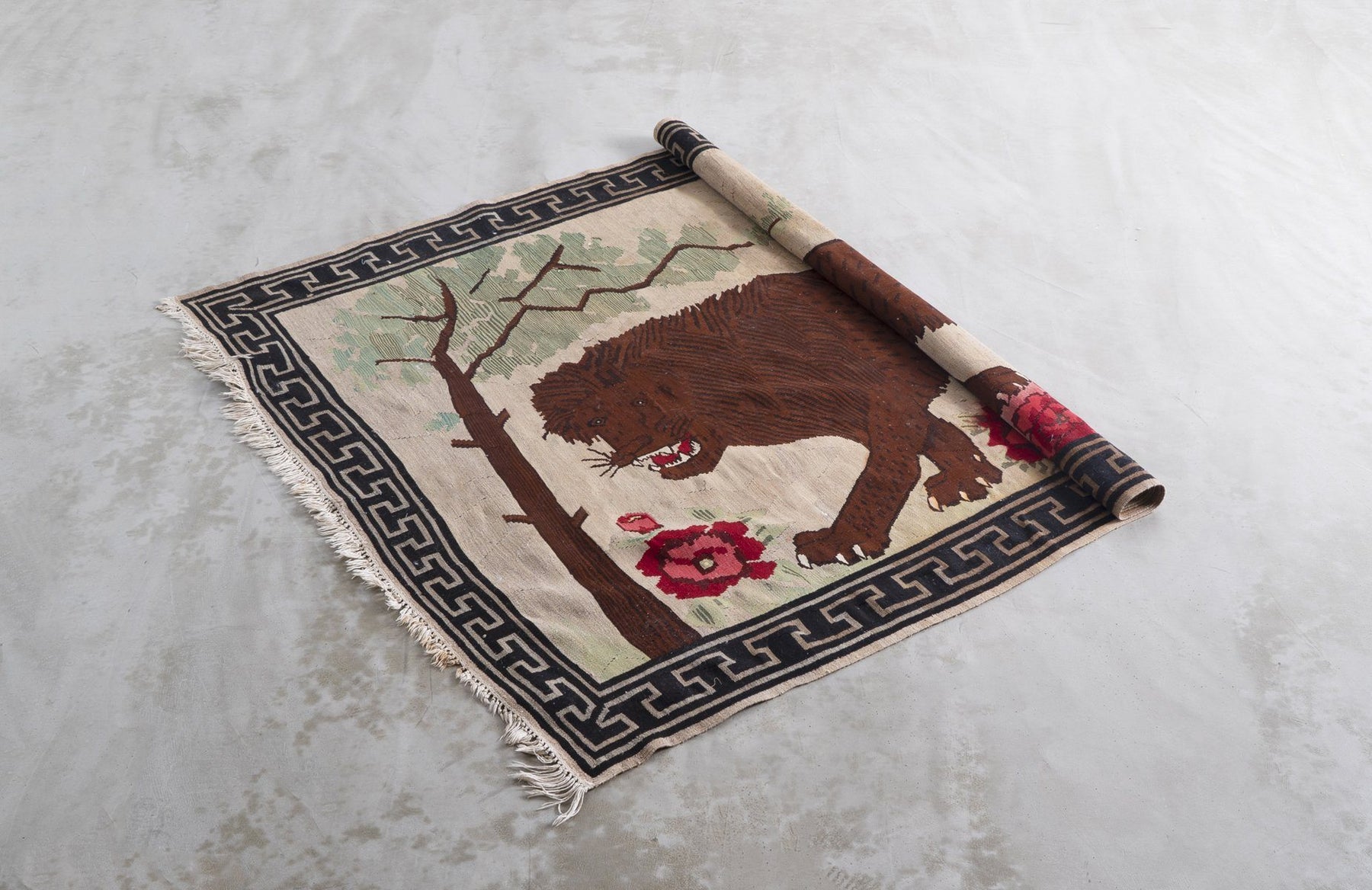 How to Use It ?
We couldn't imagine a better example of a true statement piece than this textile, given its previous owner and the design in and of itself. As such, we recommend placing this rarified work in a living room (on the floor or even hanging on a wall) in order to relay its origins and admire what joys long-lasting design can provide for us after decades of use.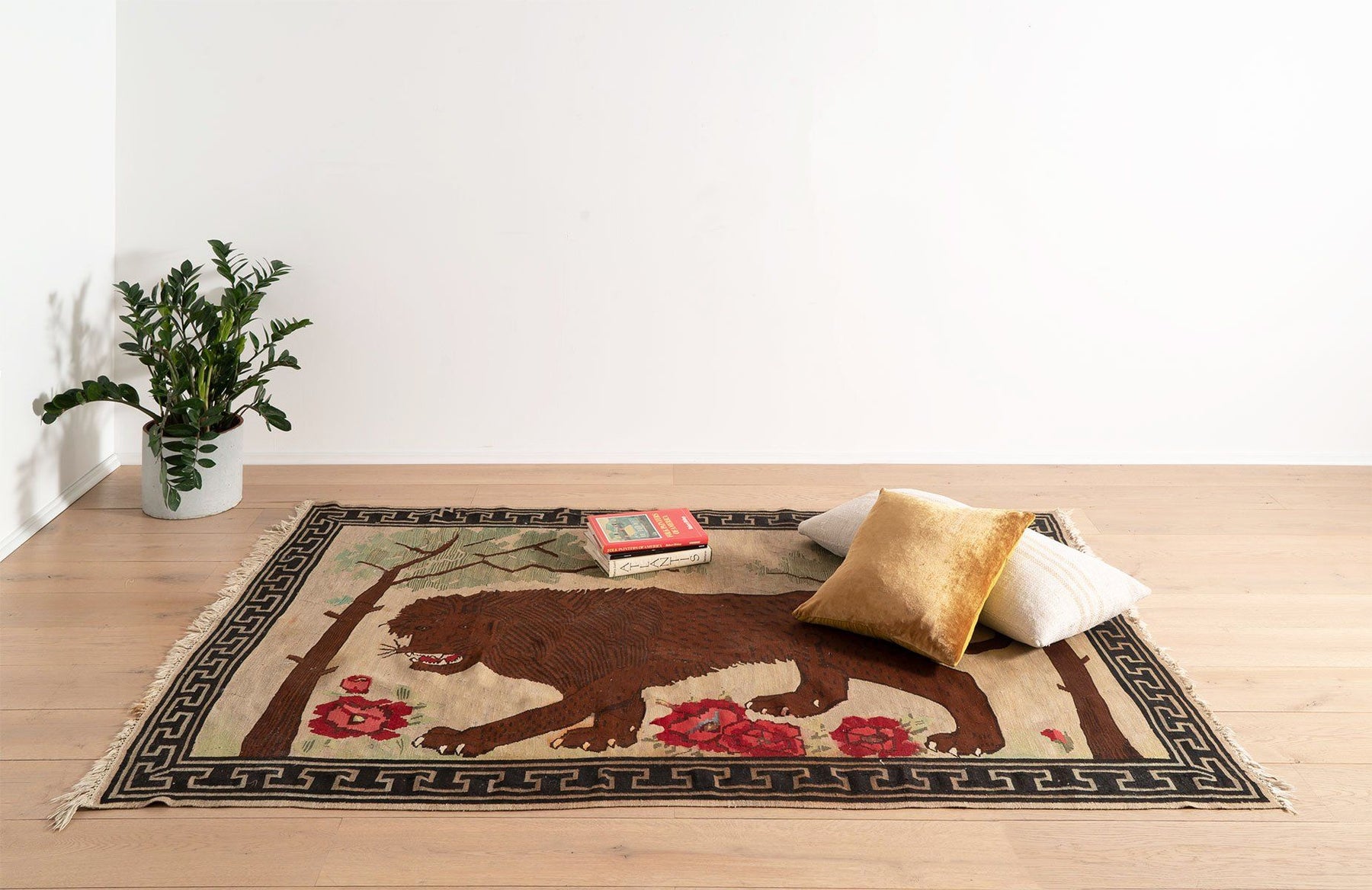 Why It Matters ?
Kilim rugs are handwoven in a tight, flat pattern making them extremely durable. Thanks are due to the wise weavers who chose this sustainable, timeless technique so that we can preserve and, most importantly, enjoy this tapestry of both art and American culture for decades, if not centuries, to follow.