Provenance: India, 20th Century
Dimensions:

Green: 60" W x 30" D x 15" H and 30" H
Brown: 72" W x 30.5" D x 14.5" and 30" H

There is no assembly required for this item
This product is comprised of wood and metal

Modular: This furniture is modular in nature and its positioning may be adjusted as you wish

Heirloom: Due to this item's handcrafted or reclaimed nature, there may be slight variations or imperfect qualities that give character to this one of a kind heirloom

Timeless Aesthetic:

 

This item is ageless in aesthetic, avoiding obsolescence, limited use, or an otherwise shortened lifespan due to changing styles and trends
What Have We Here ?
Finally, the perfect table for both dining and living. We were amazed to find you can fold one set of table legs in and unfold the other, transforming this coffee table into a dining table, or vice versa. 


Bring the joyous spirit of a Hindu wedding into your everyday life with this cheerful work of timeless design. This table bore witness to many of these remarkable celebrations over the years it lived in India.

How to Use It ?
Organize a comfy, colorful living room around this low coffee table. Then, raise it up to seat a crew for dinner. With the right collection of rugs, pillows, and chairs you can explore all the possibilities of this clever design and finally have the best of both worlds.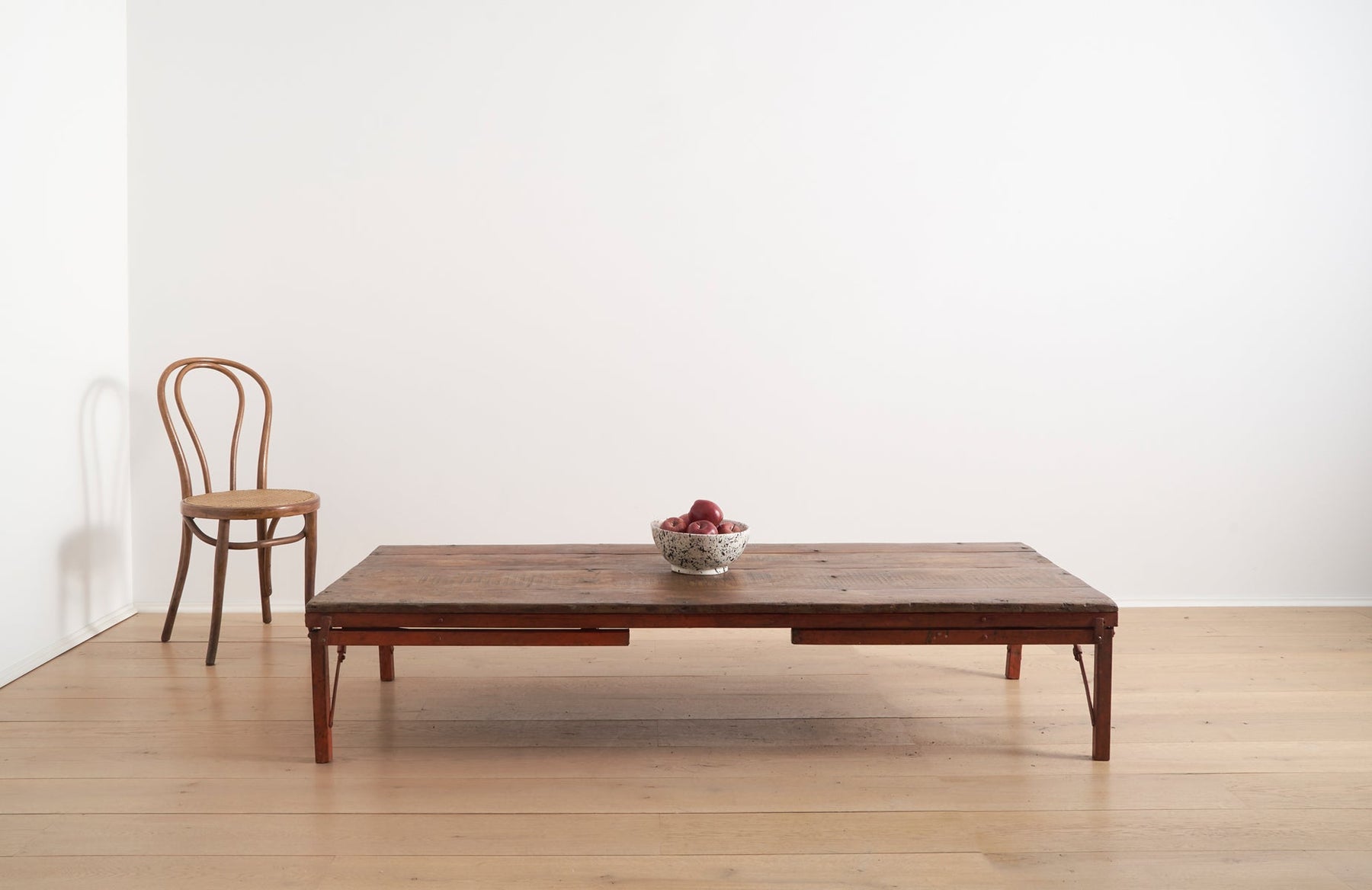 Why It Matters ?
Not every durable piece of furniture declares its "green" status quite so obviously as this table. Its sturdy metal frame has held up through countless weddings and a trip across the world.