Provenance: North American, 18th Century
Dimensions: 54" W x 29.5" D x 36" H
Cyclical in Use:

This work is made with materials that promote a circular economy, including raw materials that are durable, easy to repair, and able to be recycled

Heirloom:

 

Due to the item's handcrafted or reclaimed nature, there may be slight variations or imperfect qualities that give character to this one of a kind heirloom 

Timeless Aesthetic:

 

This item is ageless in aesthetic, avoiding obsolescence, limited use, or an otherwise shortened lifespan due to changing styles and trends
What Have We Here ?
This simple and structural table began its life at Columbia University in NYC, where it was used amongst students in the chemistry department of the Division of Natural Sciences. We love to imagine the great academic feats and successful hypotheses that have transpired upon its surface. From those hallowed collegiate halls to the confines of your own home, this table is an ideal and utilitarian cornerstone for gathering with family or friends, or use it to hole yourself up in a workspace or office and get to work on its tabletop, like many have before you.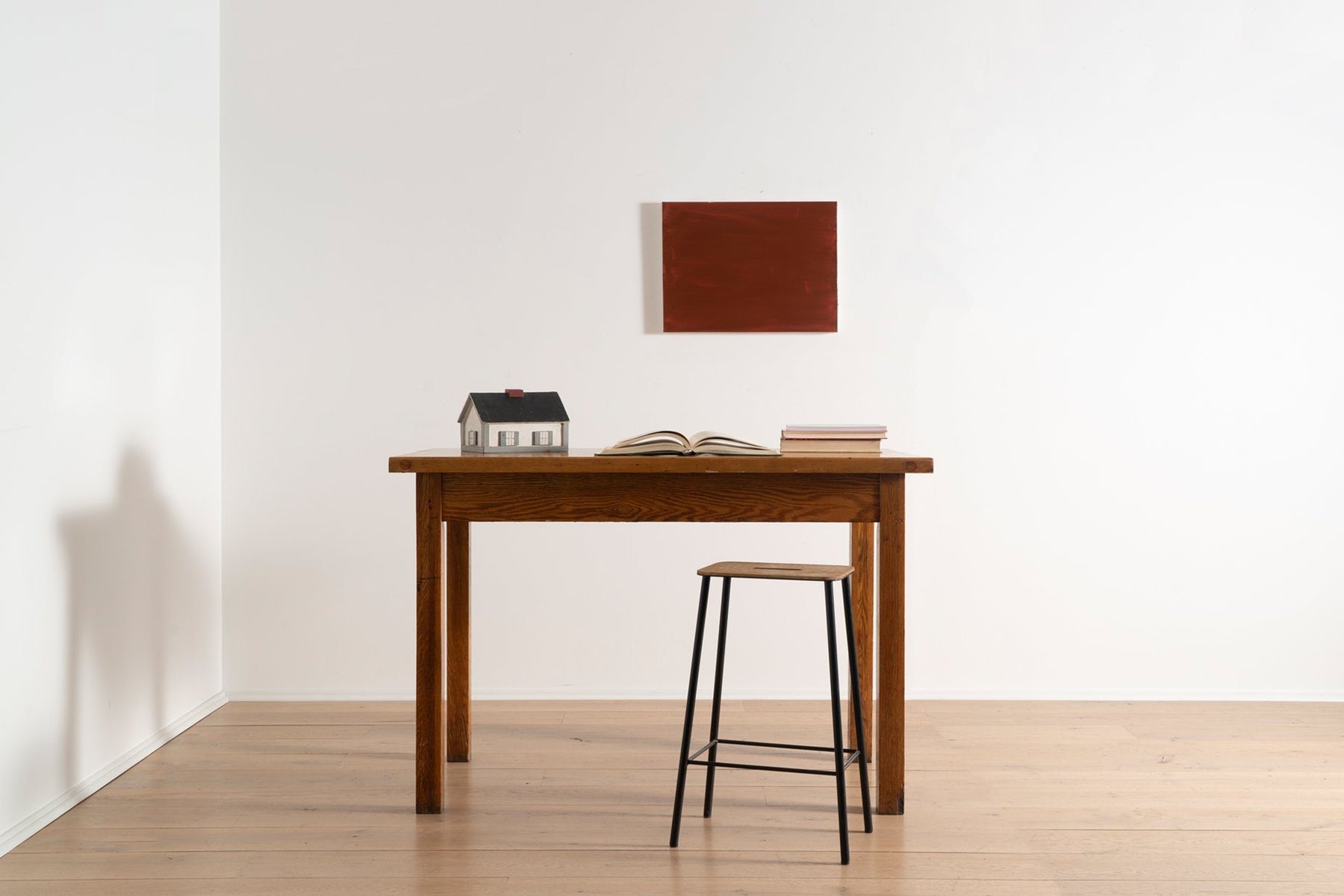 How to Use It ?
This piece can function in just about any interior environment that requires a workspace, given its practical countertop-like height. We also recommend using it in your kitchen as an island, as its surface is restored and ready to help in the preparation of whatever you so choose. The slim legs and studious wood top not only look great, but this piece's other inherent benefits are its trimmer size, allowing it to get the job done but without taking up too much space or overpowering a room.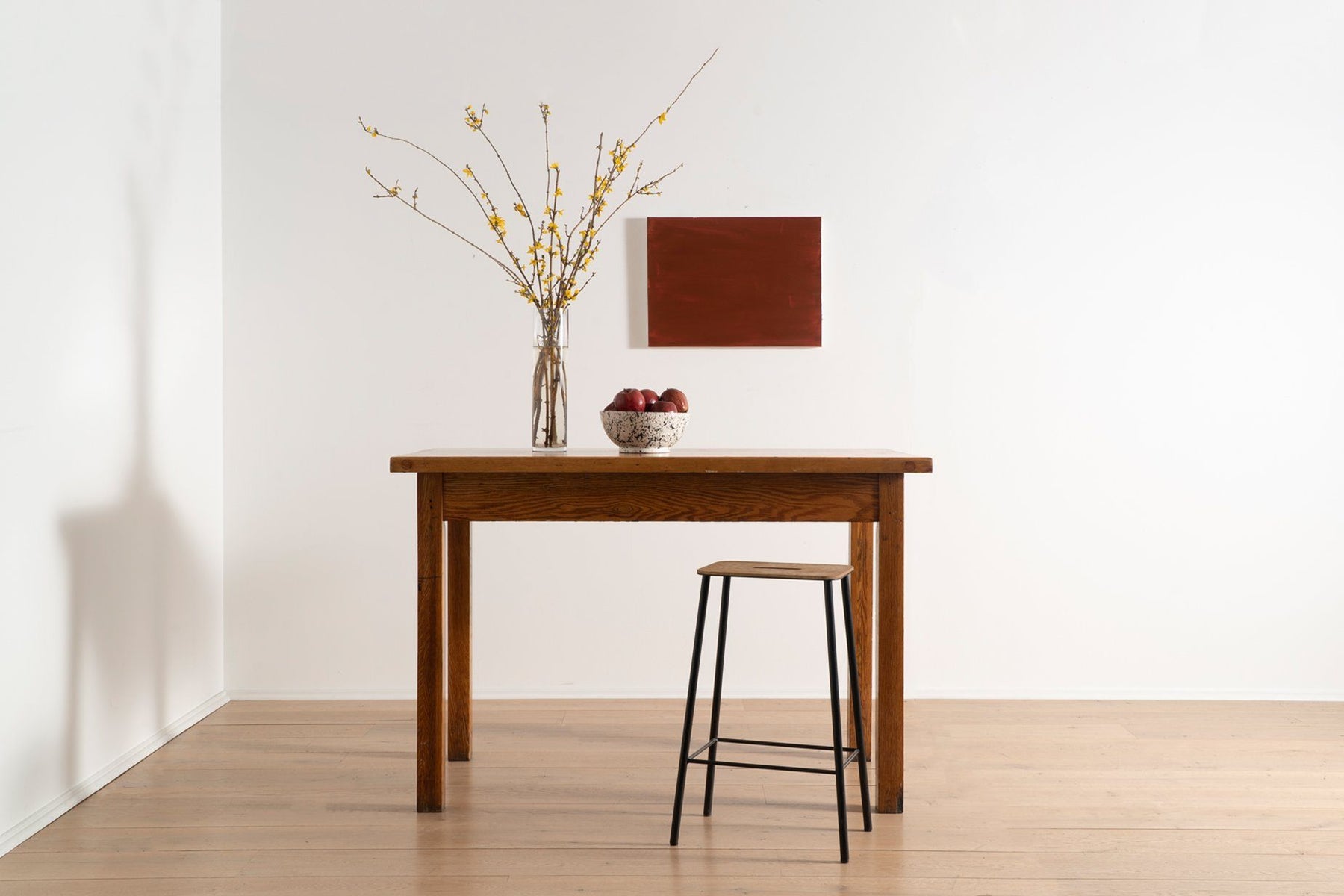 Why It Matters ?
We love that this table was originally made for the labs of a top university, but mostly we're just happy that it has survived the test of time and still is of use today. This table has been able to last for decades through care and the inherent integrity of the materials it was constructed with. This attention to detail allows this work to transform from a beautifully simple piece of equipment, to a splendid vintage item with a storied academic past.