Provenance: North America, 19th Century
Dimensions: 27" x 13" x 13"
Heirloom: Due to this item's handcrafted or reclaimed nature, there may be slight variations or imperfect qualities that give character to this one of a kind heirloom
Timeless Aesthetic: This item is ageless in aesthetic, avoiding obsolescence, limited use, or an otherwise shortened lifespan due to changing styles and trends
What Have We Here ?
This wholly unique and important trunk is a true piece of American history as it was crafted for a soldier's use during the Civil War.
At ZZ, we had the great pleasure to purchase the entire array of trunks from a collector who had lovingly acquired and restored each piece that was once utilized by a soldier during one of the most difficult periods in American history. Each work has been refinished, polished, cleaned, and rehabilitated in order to let both the gorgeous details of the hardwood, iron, and brass shine, but also to provide reverence and deep respect to the soldiers who once used and traveled with these trunks. It is harder for us to fully determine the verabal theory, but this trunk may have carried the entirety of a soldier's possessions when they were traveling during the war. Built to last for centuries, the chest acts as a poignant and literal time capsule of American history, design, and patriotism.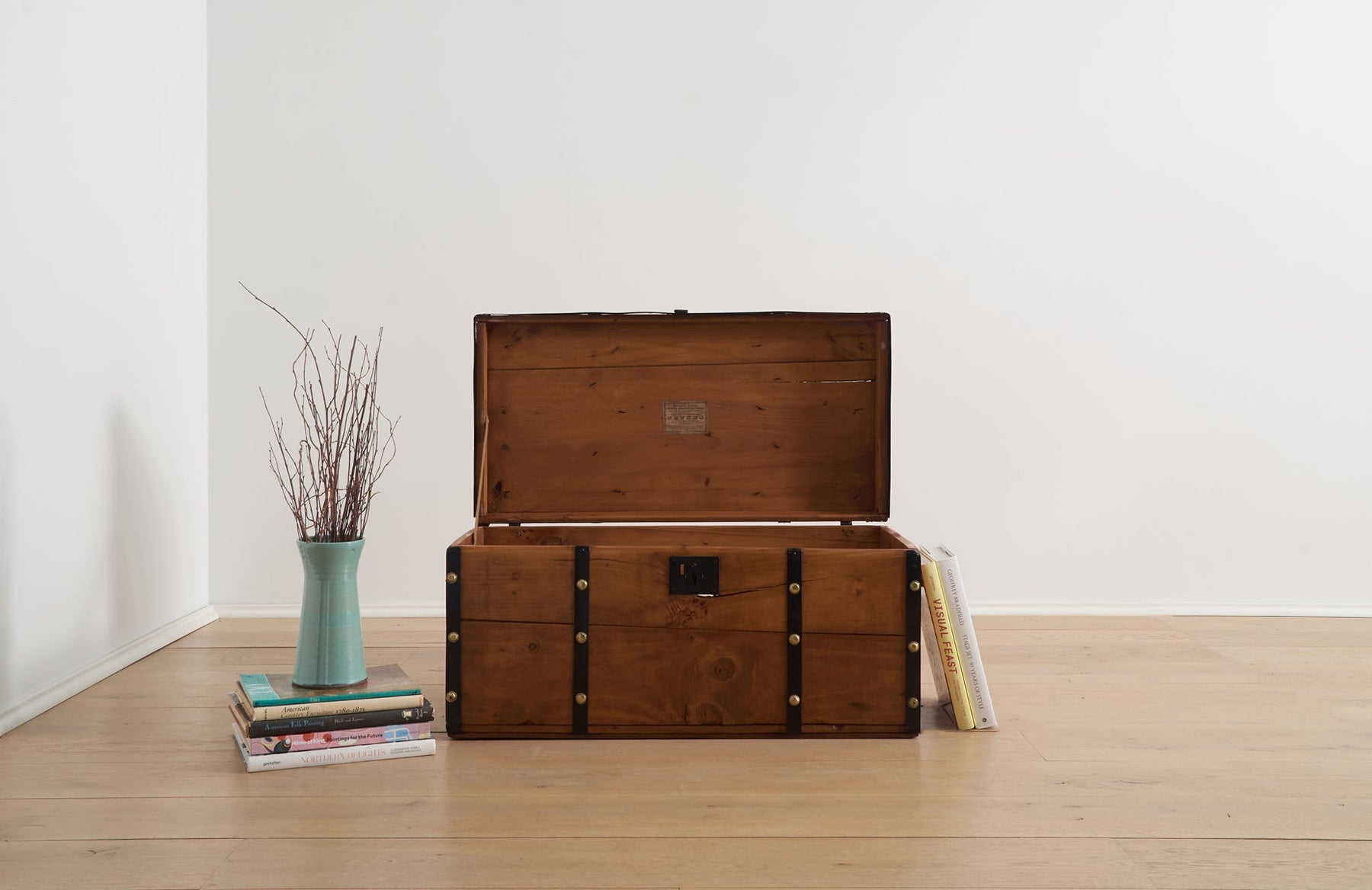 How to Use It ?
We recommend utilizing this incredible work as both ever-appreciated storage and as a handsome, utilitarian, and storied side table. Keep your child's toys or your own books and periodicals tucked away in the living room and out of sight, yet within reach. Save a little space and add historic refinement to an office or bedroomby filling this chest with an assemblage of the everyday or the sacred. We kindly ask that you use coasters on this work if there's ever the case of a drink being laid on its surface in order to protect both the work's patina but also historical significance.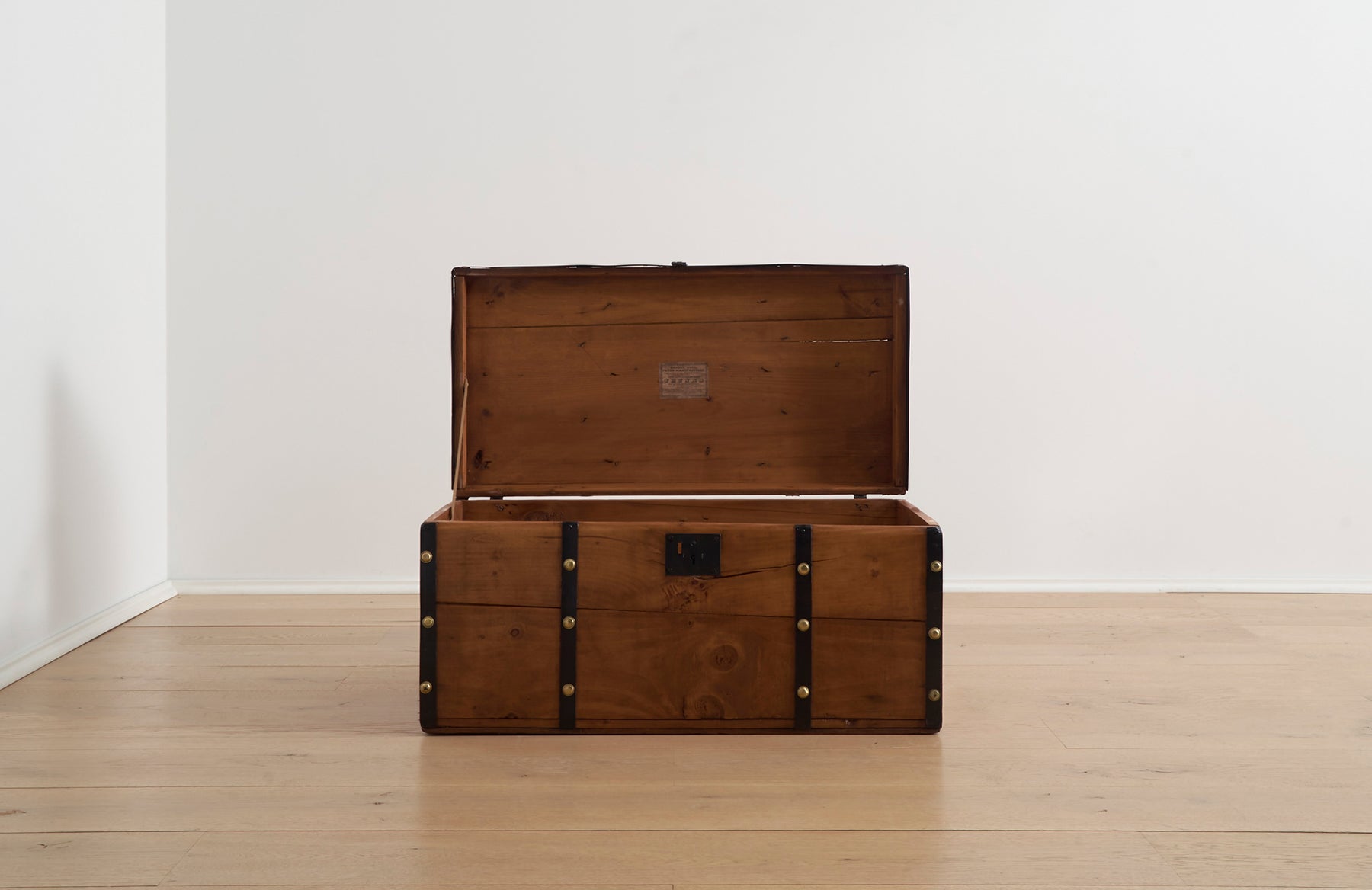 Why It Matters ?
It's the combination of history, softwood pine and masterful restoration that make this antique uniquely sustainable. An unadorned chest without the story in-tow might be misused more easily, but this ornamental and culturally poignant trunk commands respect and care.