Designer: Tolix
Provenance: France, 21st Century
Dimensions: 7.3" W x 20.1" D x 33.5" H (Seat Height: 16.3")
This product is comprised of steel
Timeless Aesthetic: This item is ageless in aesthetic, avoiding obsolescence, limited use, or an otherwise shortened lifespan due to changing styles and trends
Cyclical in Use: This work is made with materials that promote a circular economy, including raw materials that are durable, easy to repair, and able to be recycled
What Have We Here ?
Chair A is one of the most recognizable seating silhouettes of the last century, and for good reason. Designed in 1927 by Xavier Pauchard and produced entirely in France by iconic manufacturer Tolix, this piece can be found in cosmopolitan environments around the world. This exemplary work has been added to the collections of the Museum of Modern Art, the Vitra Design Museum and the Centre Pompidou.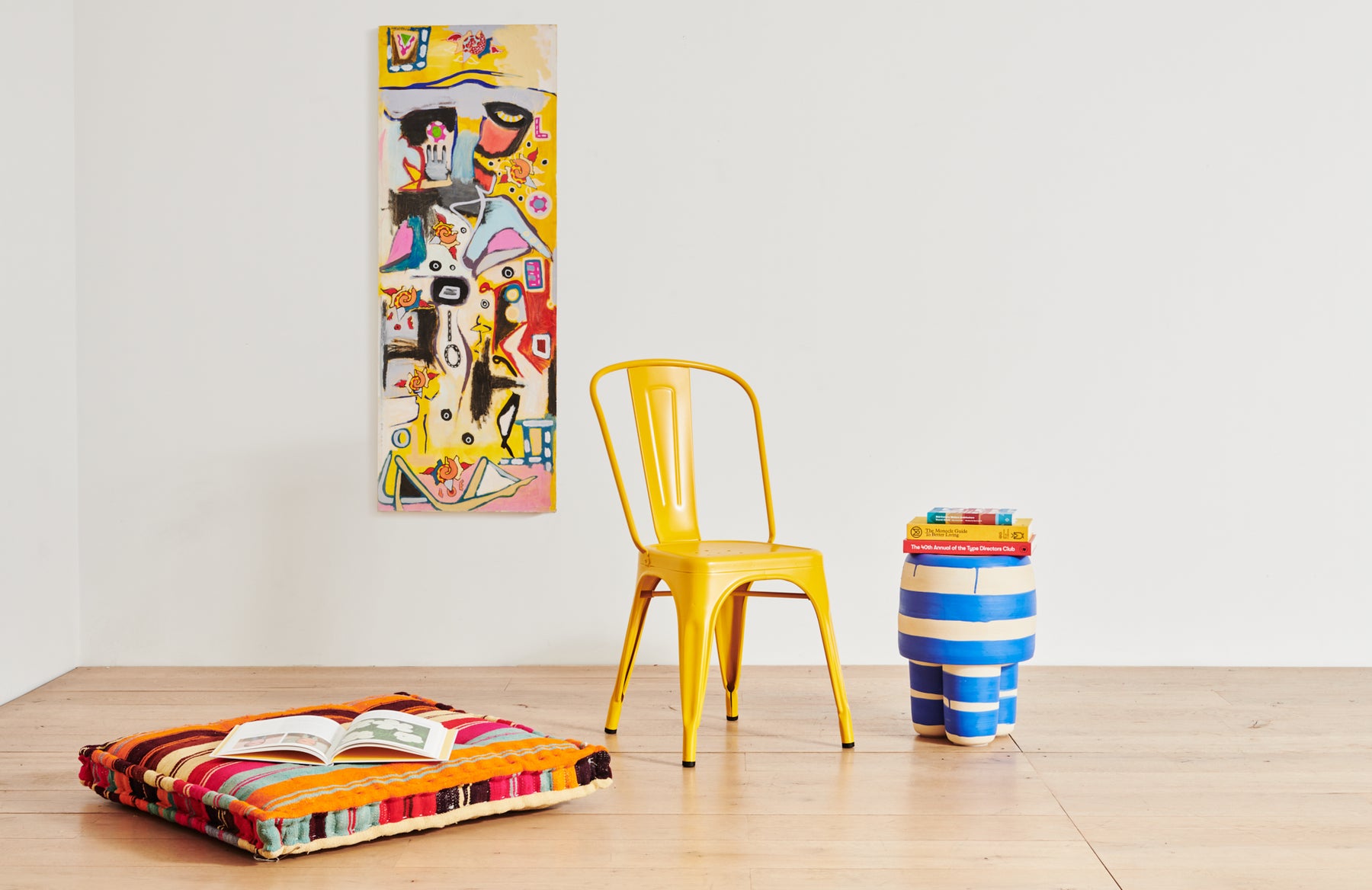 How to Use It ?
Chair A is renowned for its timeless elegance, durability, stackability and assortment of available finishes. It's truly versatile, blending in or popping with color as an accent piece. We recommend it in a variety of spaces–from chic dining rooms to quiet neutral toned offices to sun-filled reading nooks.
Why It Matters ?
In the 1920s, Tolix revolutionized the furniture industry with its use of structural sheet metal. This piece will withstand decades of use and its durable finish will remain beautiful the entire time.