Designer: Labrica
Provenance: North America, 21st Century

Expected Lifespan: Built to last for lifetimes to come with proper care

Designed in Oakland Park, FL and constructed in Guatemala and the United States

Dimensions: 11.75" Diam. x 20.75" H
The facilities in Guatemala employ local carpenters and more women than almost any other production facility in the country, regardless of industry

Low-to-no VOC varnish

Conacaste wood is sourced from responsibly-managed local forests accredited by INAB (Guatemala's National Institute of Forests)

Labrica employees gather every other year to plant trees and recognize the source of their livelihood and success
What Have We Here ?
The Capirucho Drink Table is inspired by a popular yet simple toy that has delighted many generations of Guatemalan children. Many of Labrica's employees are of Guatemalan origin, so this design is a product both of their heritage and hard work. The piece has a playful silhouette created by carefully turning local Conacaste wood.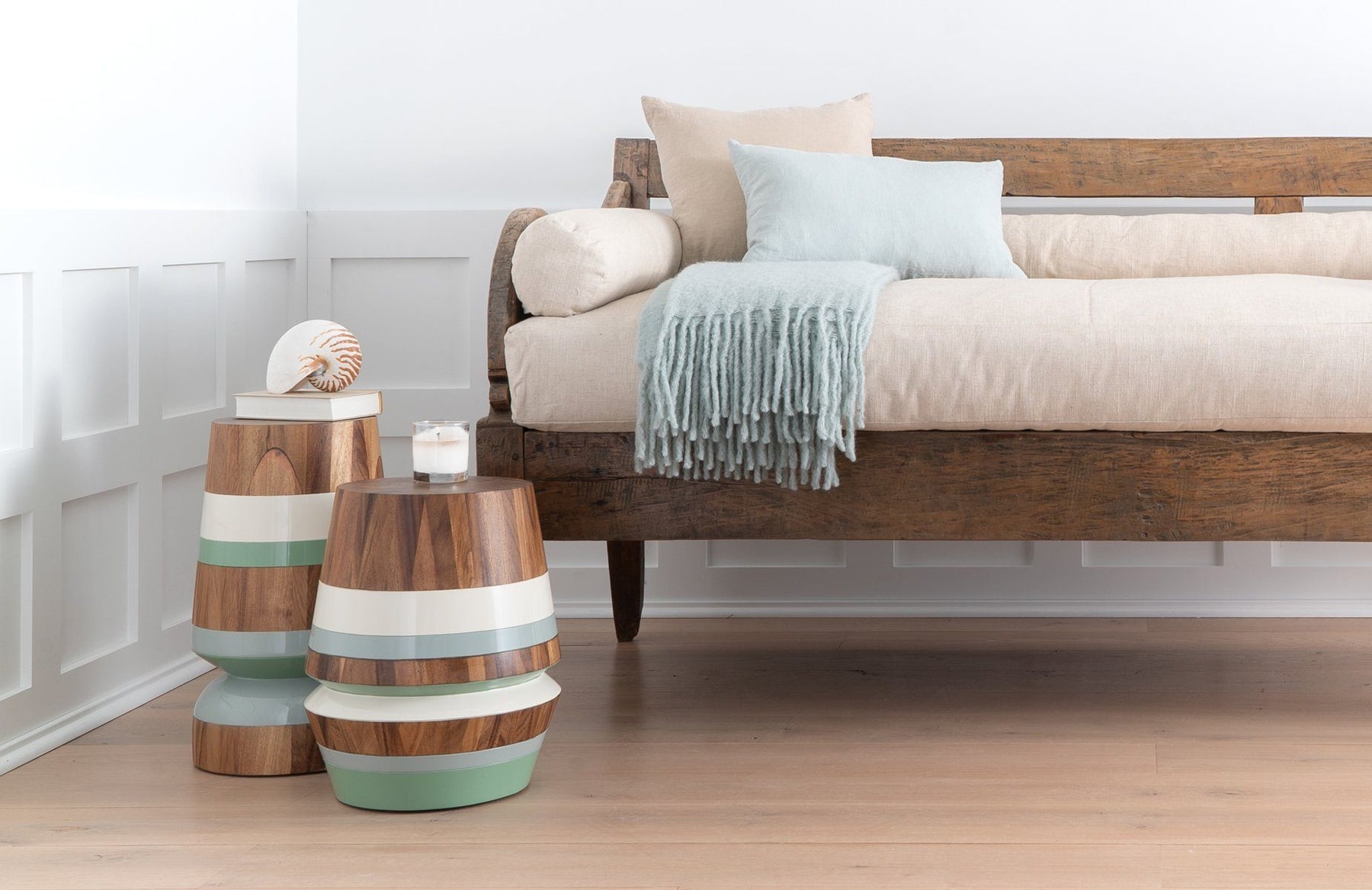 How to Use It ?
This table will add a friendly, colorful element to whatever space it resides within. Place it beside your bed for daily use, let it house your indoor plants next to a sunny window, or bring it into your living room for extra seating.
Why It Matters ?
Labrica works closely with forestry partners and local authorities in order to responsibly harvest wood for their furniture. Every other year, employees travel to nearby forests to plant trees as a gesture of gratitude to the forests that sustain their livelihood.