Provenance: North America, 20th Century
Dimensions: 60" W x 36" D x 30" H
Heirloom: Due to this item's handcrafted or reclaimed nature, there may be slight variations or imperfect qualities that give character to this one of a kind heirloom



Timeless Aesthetic:

 

This item is ageless in aesthetic, avoiding obsolescence, limited use, or an otherwise shortened lifespan due to changing styles and trends
What Have We Here ?
Something about the stability of hardwood makes any meal prepared and eaten atop this simple table feel pure and good. Butcher block tables, including this one, have served generations as they presided over a bustling and brimming kitchen. We love thinking about how many meals could have been prepared on this stunning and undeniably durable table.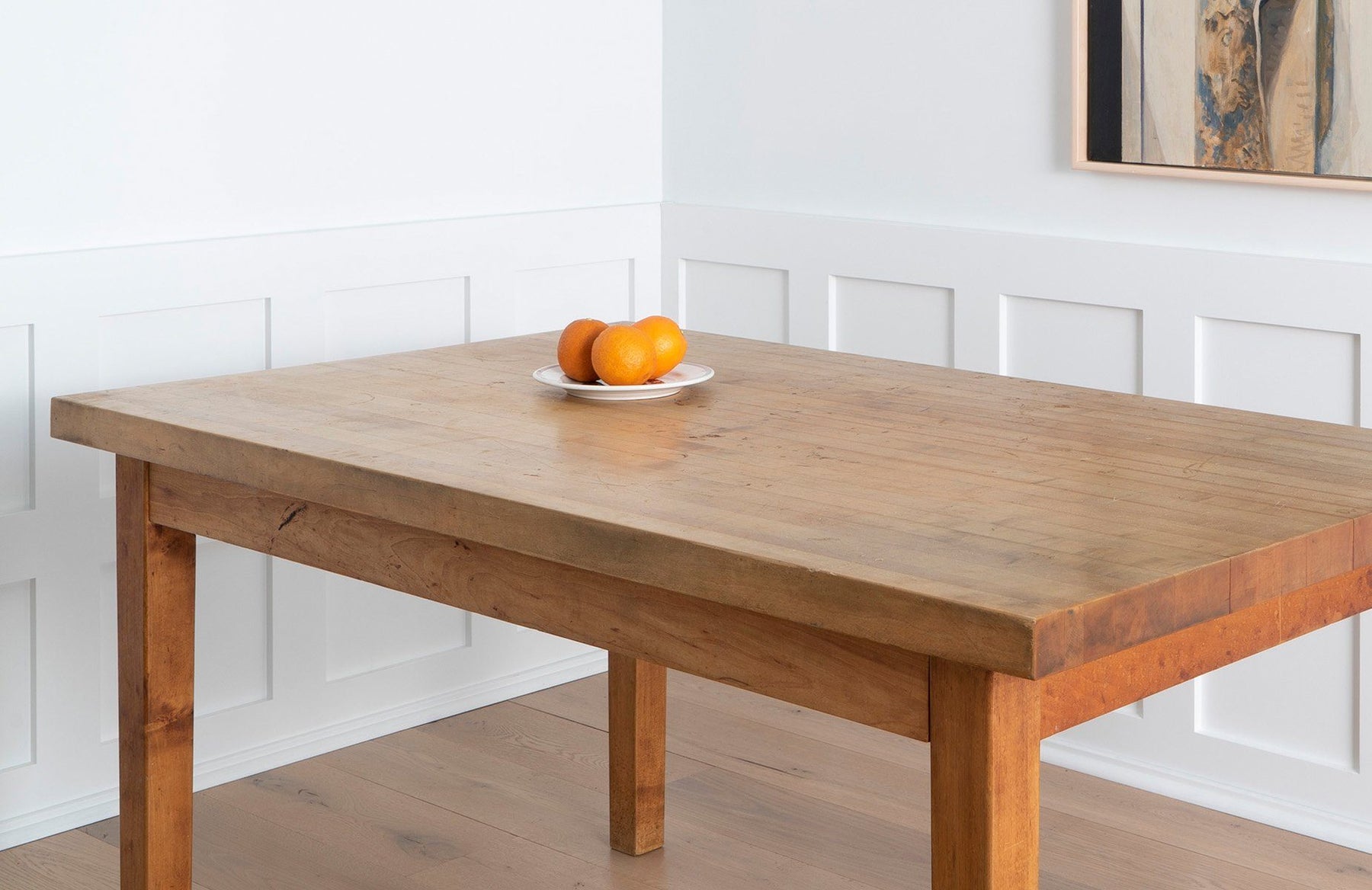 How to Use It ?
While butcher block tables were originally intended for use as the OG kitchen island, this piece can function in just about any interior environment that requires a workspace. Use it in your kitchen, like many have before you, but keep in mind this table rests slightly shorter than countertop height (as individuals were on average shorter than us even a century ago). However this work could be perfectly utilized as a dining table, as its height at 30" is standard table height. Lastly, the linear grain of this piece makes it simply perfect as a work table or desk, given its overall presence encouraging creation and persistence.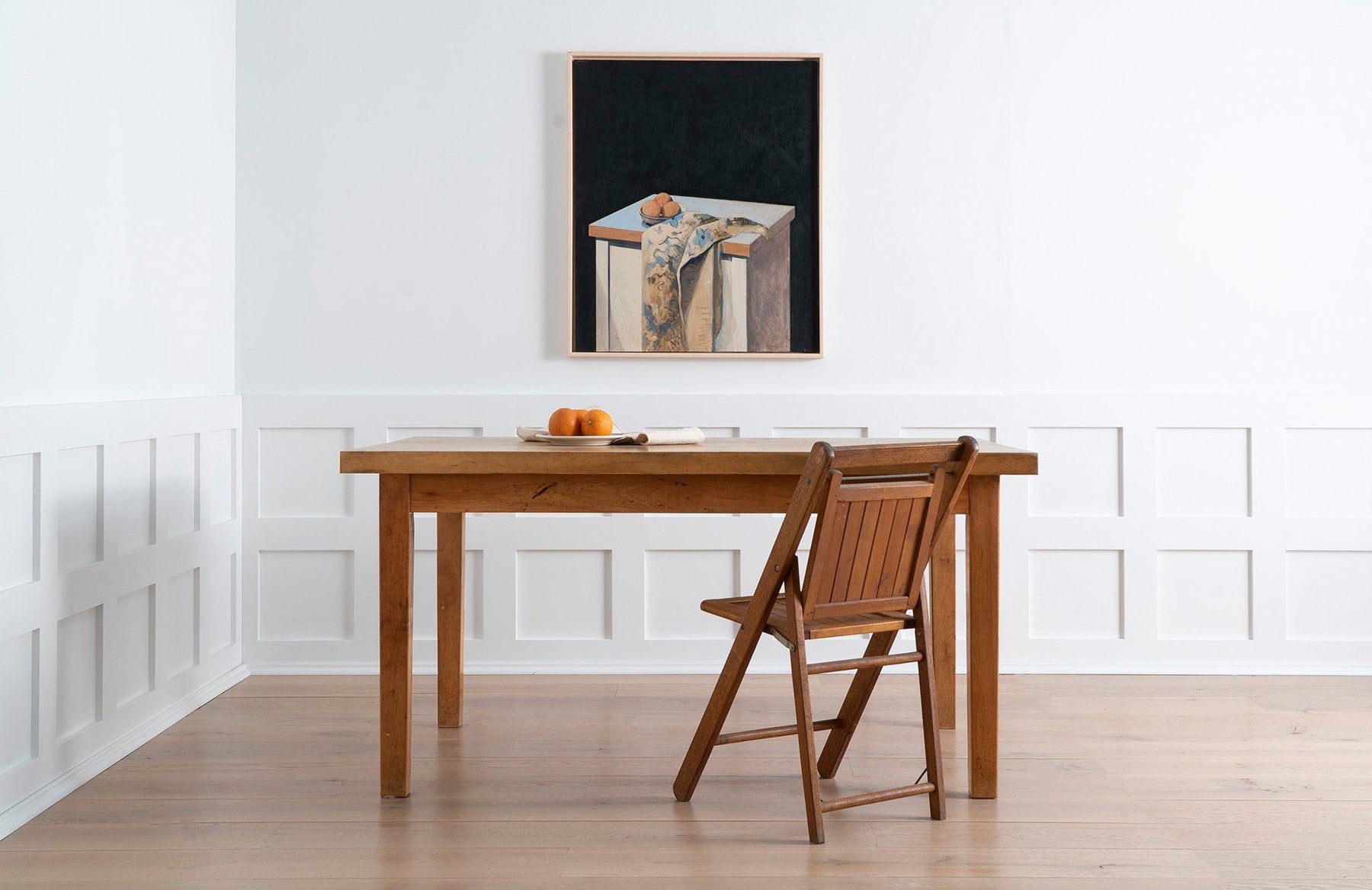 Why It Matters ?
The hardwood of this table offers aesthetic honesty and structural stability to match generations of humans working atop its surface. Butcher block tables are some of the oldest known surviving works of furniture because of the integrity of materials they are constructed with.