Provenance: Indonesia, 19th Century
Dimensions: 31" Diam. x 20.25" H
Heirloom: Due to this item's handcrafted or reclaimed nature, there may be slight variations or imperfect qualities that give character to this one of a kind heirloom
Timeless Aesthetic:

 

This item is ageless in aesthetic, avoiding obsolescence, limited use, or an otherwise shortened lifespan due to changing styles and trends
What Have We Here ?
When we first saw this table, we were immediately curious of its story, given its spiraled, yet intriguing legs and irregular surface. It's still hard to believe that the tabletop seen on this work once served as a wheel on a 19th century Balinese market cart. Beyond that, we also love that this wonderful piece of teak has been given a rest atop legs made from liana stems and now serves in a much different, yet still useful, fashion today.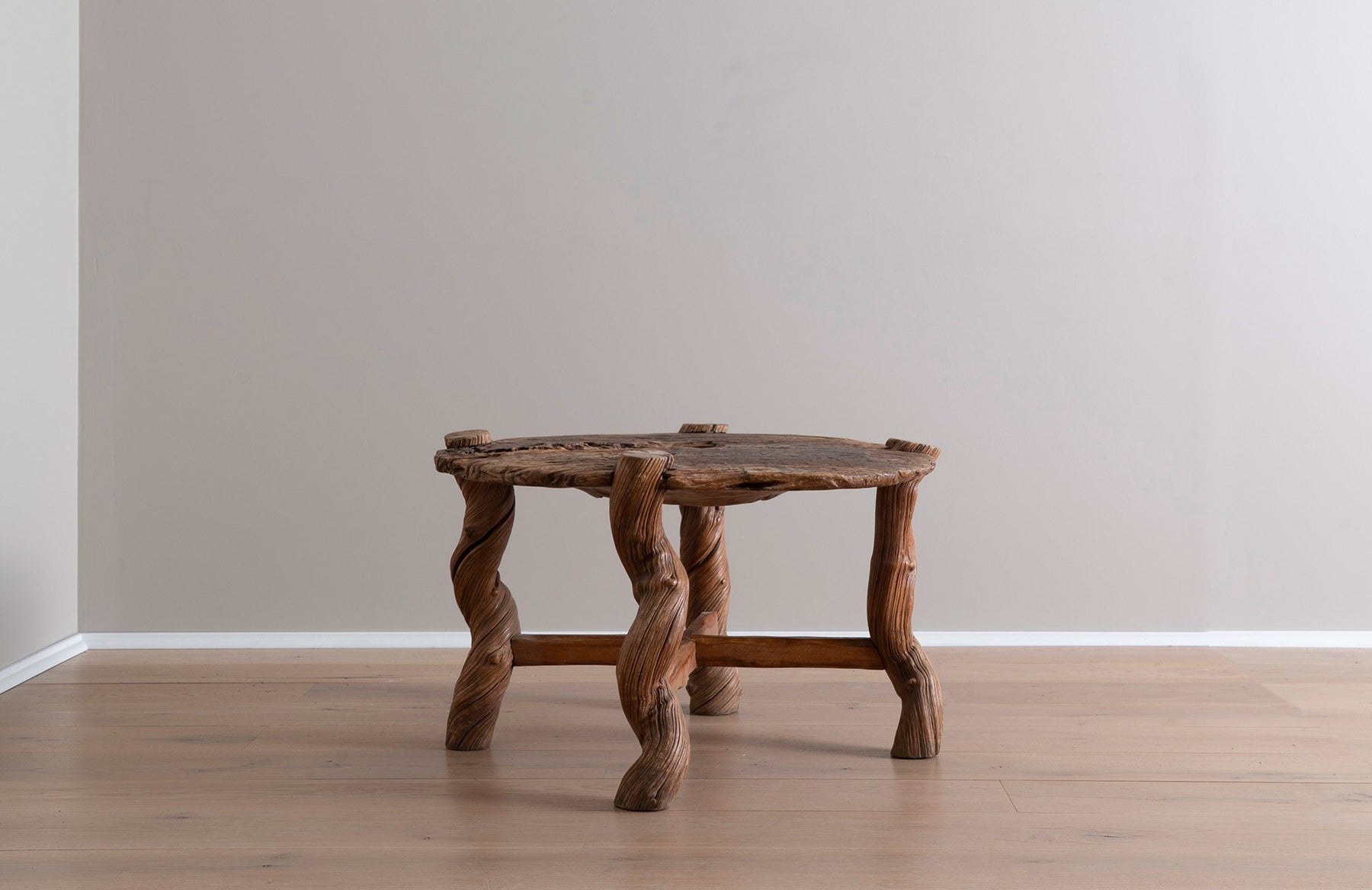 How to Use It ?
Draw the curiosity of anyone who enters your living room by using this remarkable work as a small coffee table or rather singular side table. Also utilize it in your bedroom and wake up each morning literally in parallel to anthropological history and humbling flora.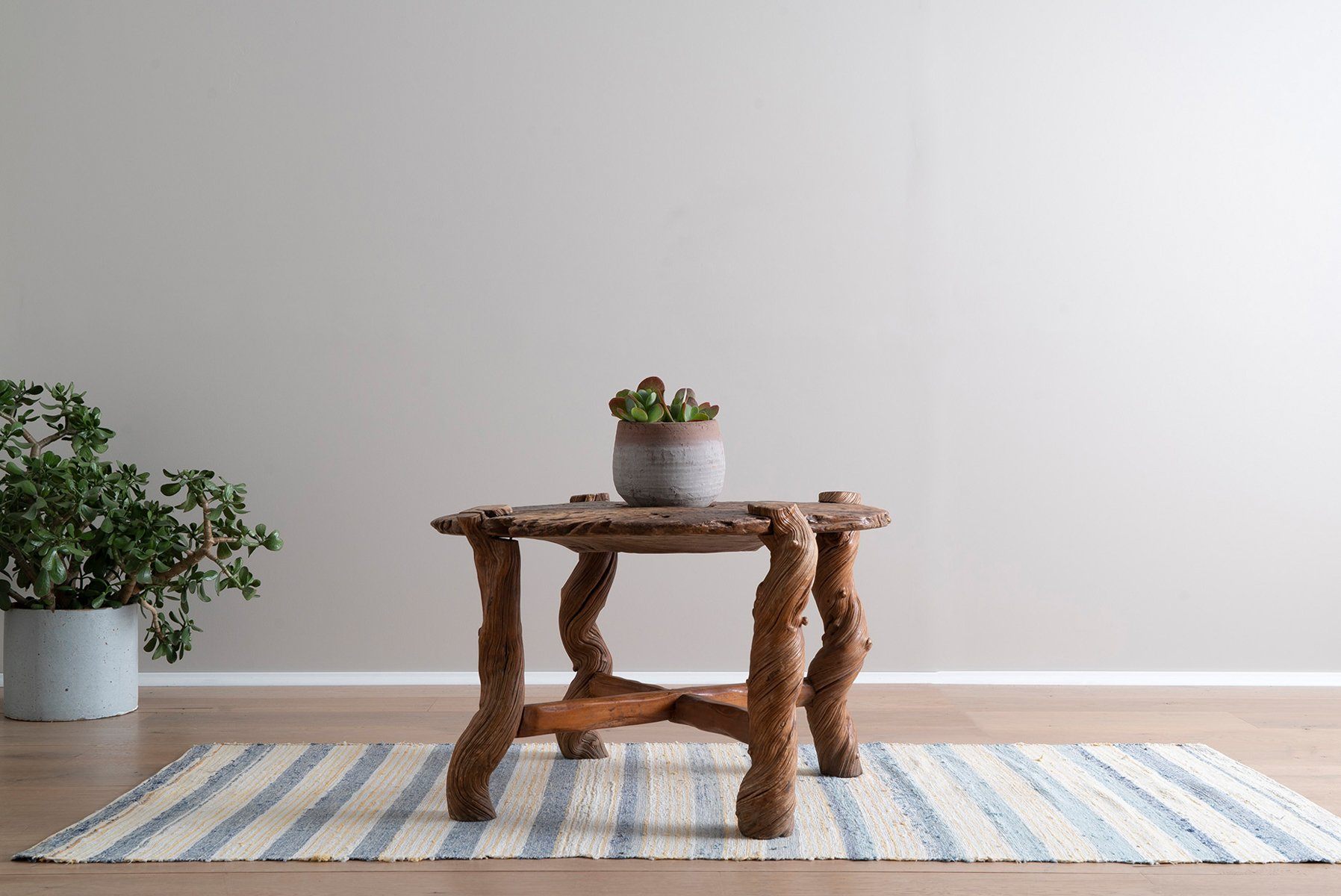 Why It Matters ?
It's wild to imagine, but this table's legs were derived from long-stemmed wood-like parasitic vines, called liana, that climbed up sturdy tree trunks in order to steal a bit of sunshine from the upper canopy. We can't help but smile at the poetic justice: the vines now support a table top made from, ironically, a tree.