Designer: Tolix
Provenance: France, 21st Century
Dimensions: 15.7" W x 15.7" D x 25.2" H
This product is comprised of steel
Handles are comprised of solid oak
Timeless Aesthetic: This item is ageless in aesthetic, avoiding obsolescence, limited use, or an otherwise shortened lifespan due to changing styles and trends
Cyclical in Use: This work is made with materials that promote a circular economy, including raw materials that are durable, easy to repair, and able to be recycled
What Have We Here ?
Iconic French manufacturer Tolix has been at the forefront of modernity since the 1920s, specializing almost exclusively in steel furniture. The brilliant mind behind the label, Xavier Pauchard, dubbed "Mr. X", founded the company nearly a century ago in 1927. Today, Tolix is a household name, and their products can be found in cosmopolitan environments around the world. Their pieces have the rare quality of being as at home in chic apartments and fine dining rooms as they are in offices and cocktail lounges.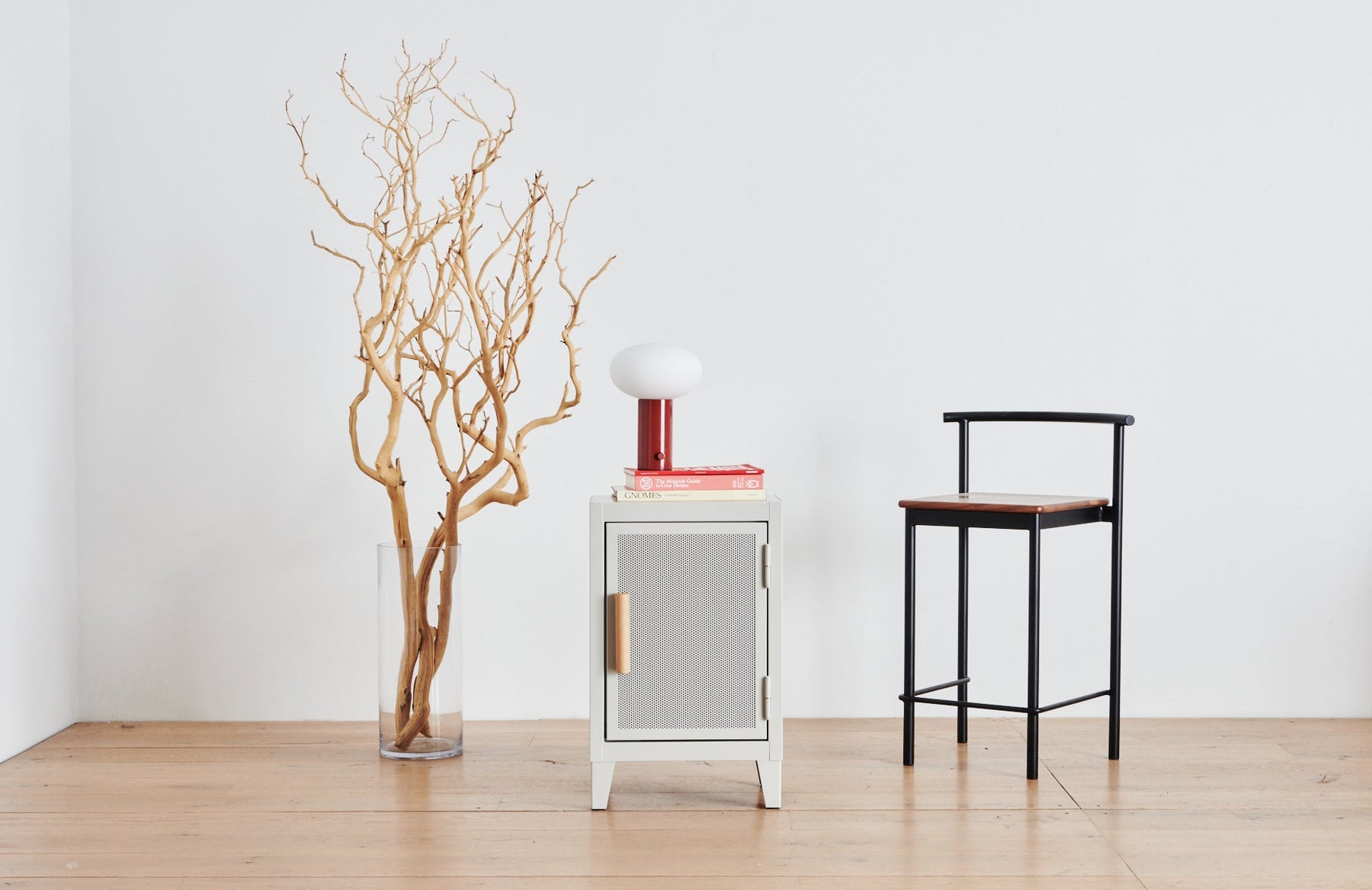 How to Use It ?
Tolix's Perforated Collection breathes new life into their steel offerings. This small cabinet is ideal when paired with a counterpart to place at each side of the bed as left and right-opening options are available. Able to fit into any nook you desire, this piece doubles as a multifunctional storage option in a workspace or den room.
Why It Matters ?
In the 1920s, Tolix revolutionized the furniture industry with its use of structural sheet metal. This piece will withstand decades of use and its durable finish will remain beautiful the entire time.