Provenance: Italy, 20th Century
Dimensions: 22.1" W x 21.3" D x 29.9" H (Seat Height: 18.1")
This product is comprised of beech wood

Heirloom: Due to this item's handcrafted or reclaimed nature, there may be slight variations or imperfect qualities that give character to this one of a kind heirloom
Timeless Aesthetic: This item is ageless in aesthetic, avoiding obsolescence, limited use, or an otherwise shortened lifespan due to changing styles and trends

Cyclical in Use: This work is made with materials that promote a circular economy, including raw materials that are durable, easy to repair, and able to be recycled
What Have We Here ?
Designed in 1965 by Giancarlo Piretti, famed mind behind other evocative seats such as the Plia and Plona folding chairs, the DSC 106 is perhaps one of the most famous and popular chairs, with displays present in countless exhibits throughout the decades. The ergonomic DSC's wide wooden seat and slim metal legs created a benchmark in Italian mid-century design that has been admired by architects, designers, and patrons alike for the better half of a century.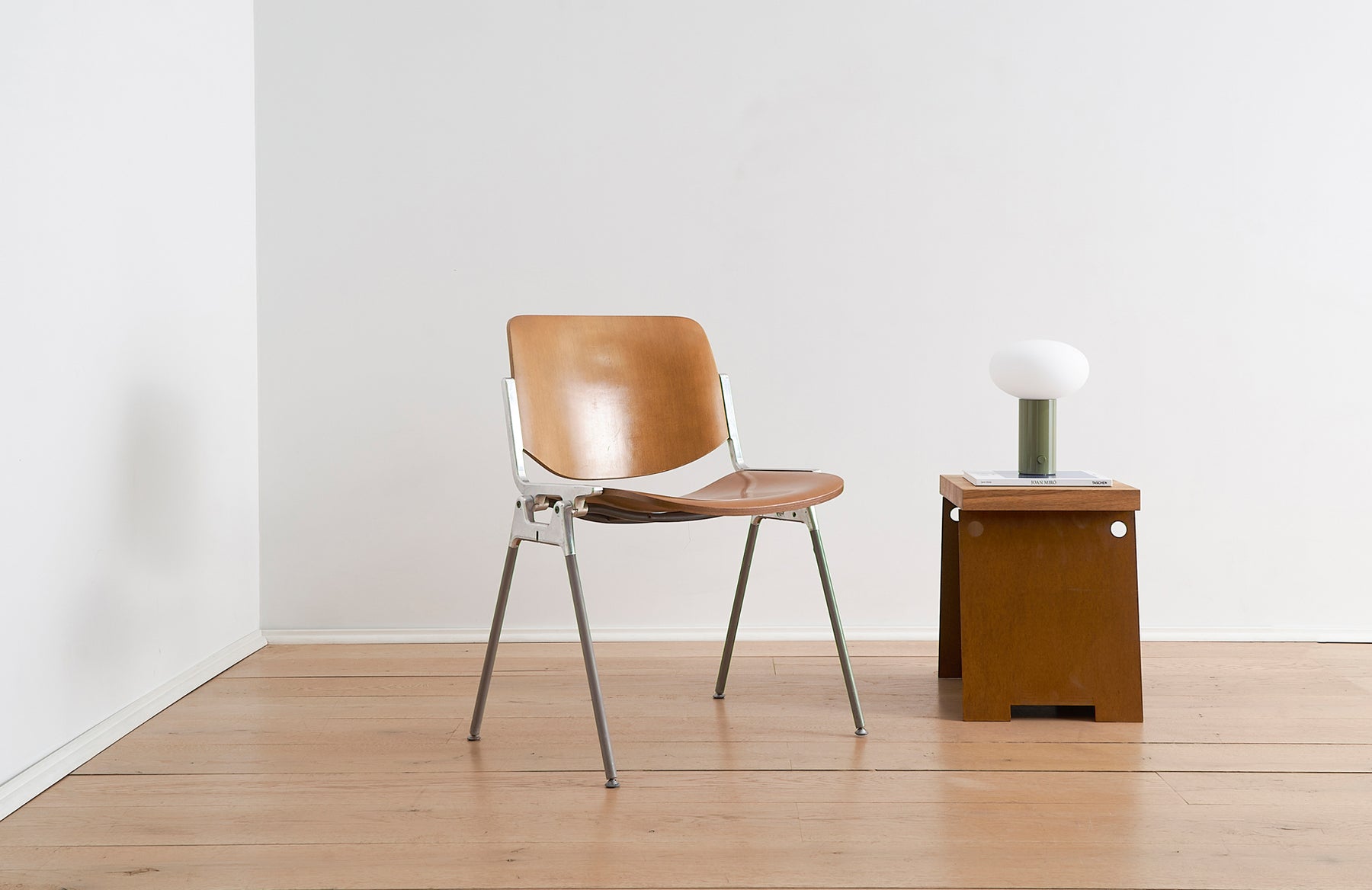 How to Use It ?
The ergonomic, molded wood seat is carved to fit the human body like a glove, while the simple design will complement a variety of tastes and designs. Due to its ergonomic, timeless design and quality materials, we suggest using several around a dining table or pairing one with your workspace in order to ideate and create in comfort.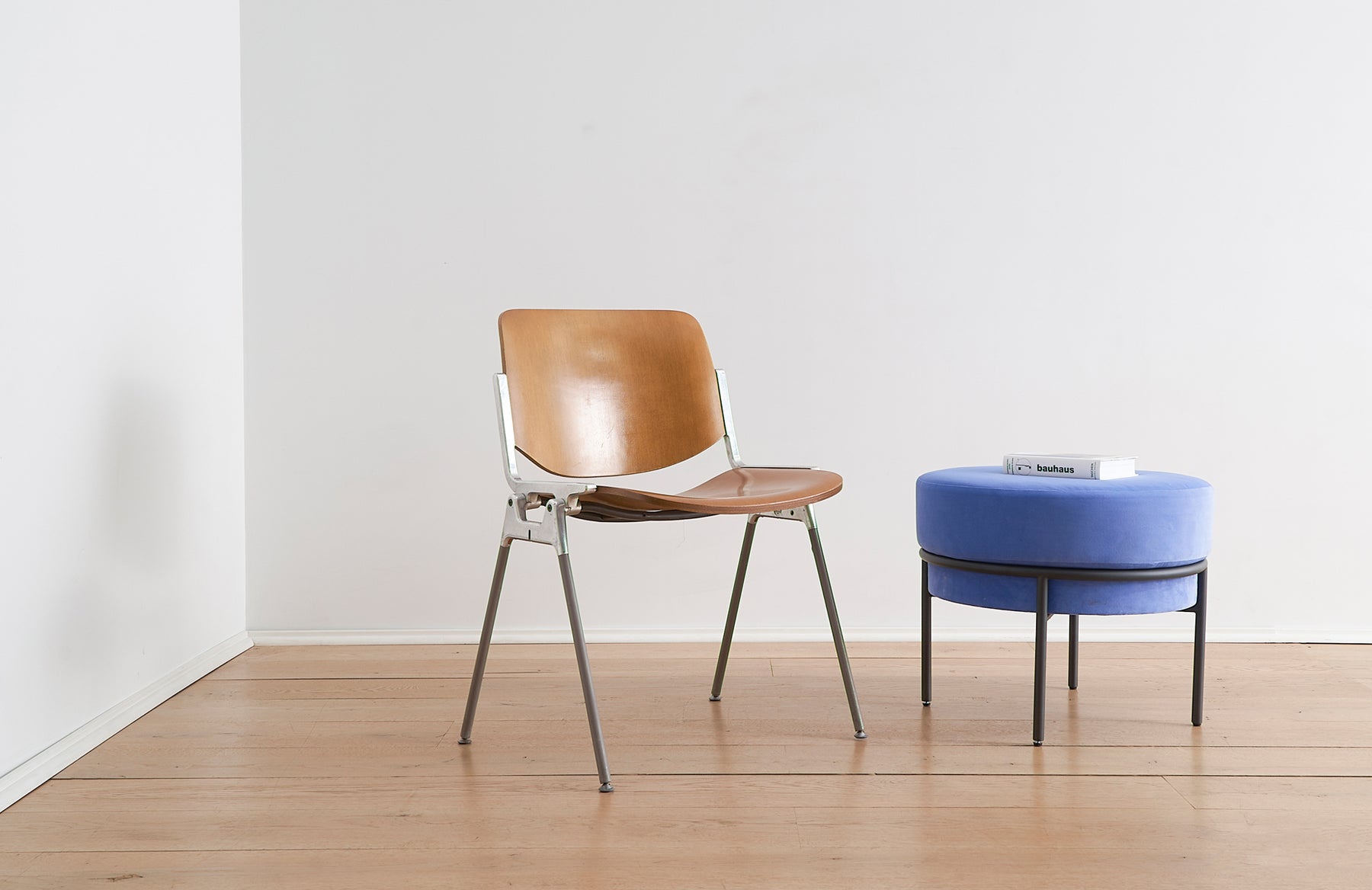 Why It Matters ?
Vintage pieces like the DSC 106 eternalize the old as new in the minds of the design world and customers, given this work's incredible history and long-lasting, high-quality design, we think it will undoubtedly be appreciated for years to come.