Designer: TRNK
Provenance: North America, 21st Century
Lifetime Warranty: Every TRNK frame and seating suspension system includes a lifetime warranty (residential use only)
Additional Warranty: A five-year limited warranty is available for commercial use
Designed in NYC, constructed in Los Angeles, CA
Dimensions: 80" W x 31" D x 28" H (Seat Height: 18")
White-Glove Delivery: This item ships anywhere within the continental United States and will be unpackaged and installed as you wish
Greenguard Gold Certified: Meets or exceeds stringent chemical and VOC emissions standards
Rock-solid CAD-engineered kiln-dried hardwood frame
Interlocking mortise and tenon joints
100k+ double rub tested fabric that's able to withstand years of use
Materials:

Emerald: 100% Cotton
Paprika: 100% Cotton
Cognac: 100% Cotton
Grace Tuxedo: 45% cotton, 28% Linen, 27% Rayon
Hydrangea: 100% Cotton
Olive: 100% Cotton
Raw Linen: 85% Polyester, 15% Linen
What Have We Here ?
The Angle II Series is a graduation from its namesake Angle collection via the addition of cut-outs to highlight negative space, while remaining uniquely comfortable and functional. Simple and striking, this sofa combines an appreciation for elegant, yet practical design with the best qualities of American manufacturing. Designed with less-than-spacious living spaces in mind, this work undoubtedly elevates one's style without the sacrifice of comfort.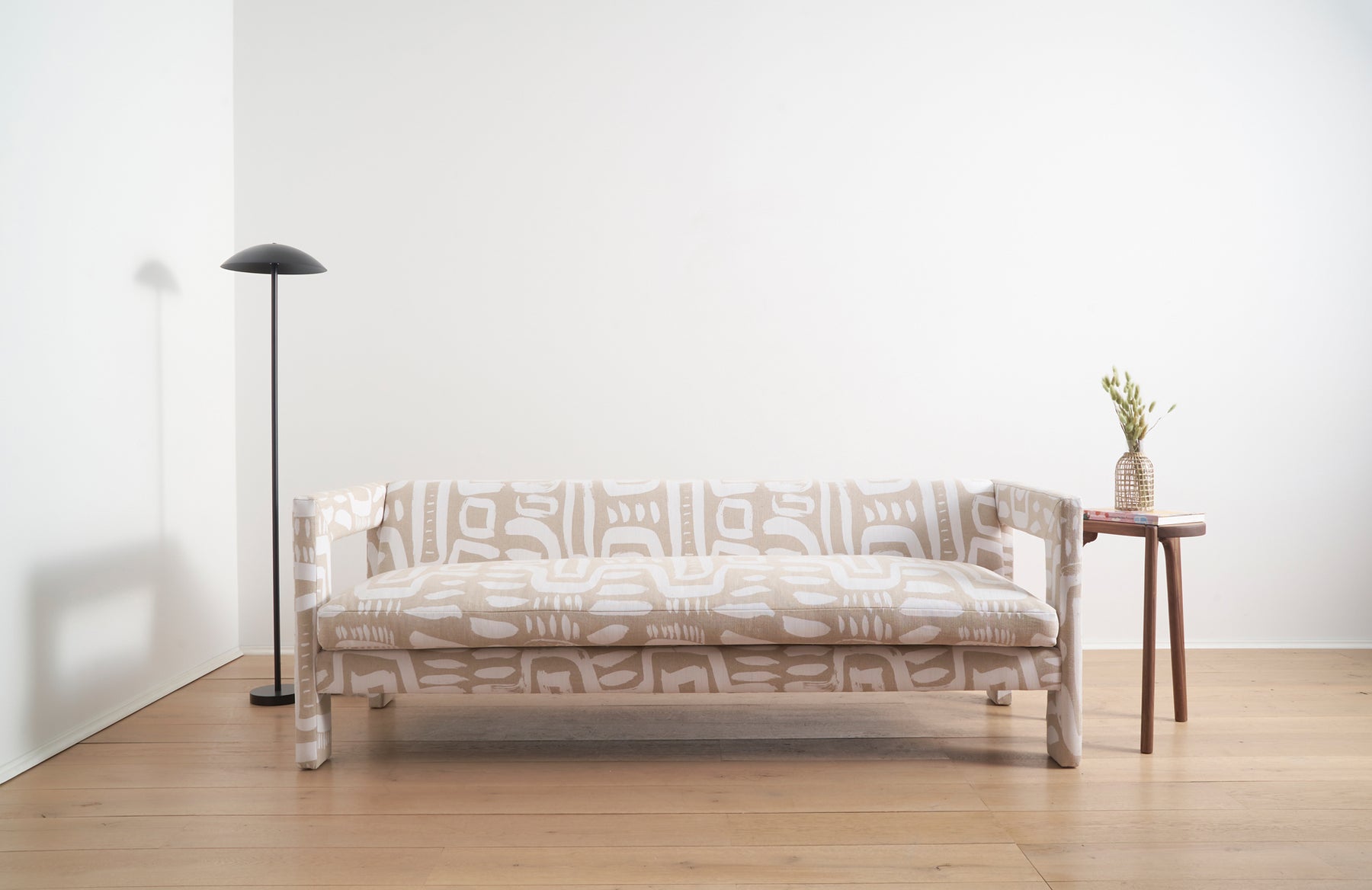 How to Use It ?
Call it what you will, but any space with a sofa should be a haven of relaxation and peace. Open up your living room by swapping out an old, bulky work for this slim, modern, and lounge-worthy beauty. A few inches of extra space might seem trivial in theory, but we think it's a worthy and practical transformation waiting to happen when you invite this singular design into an interior.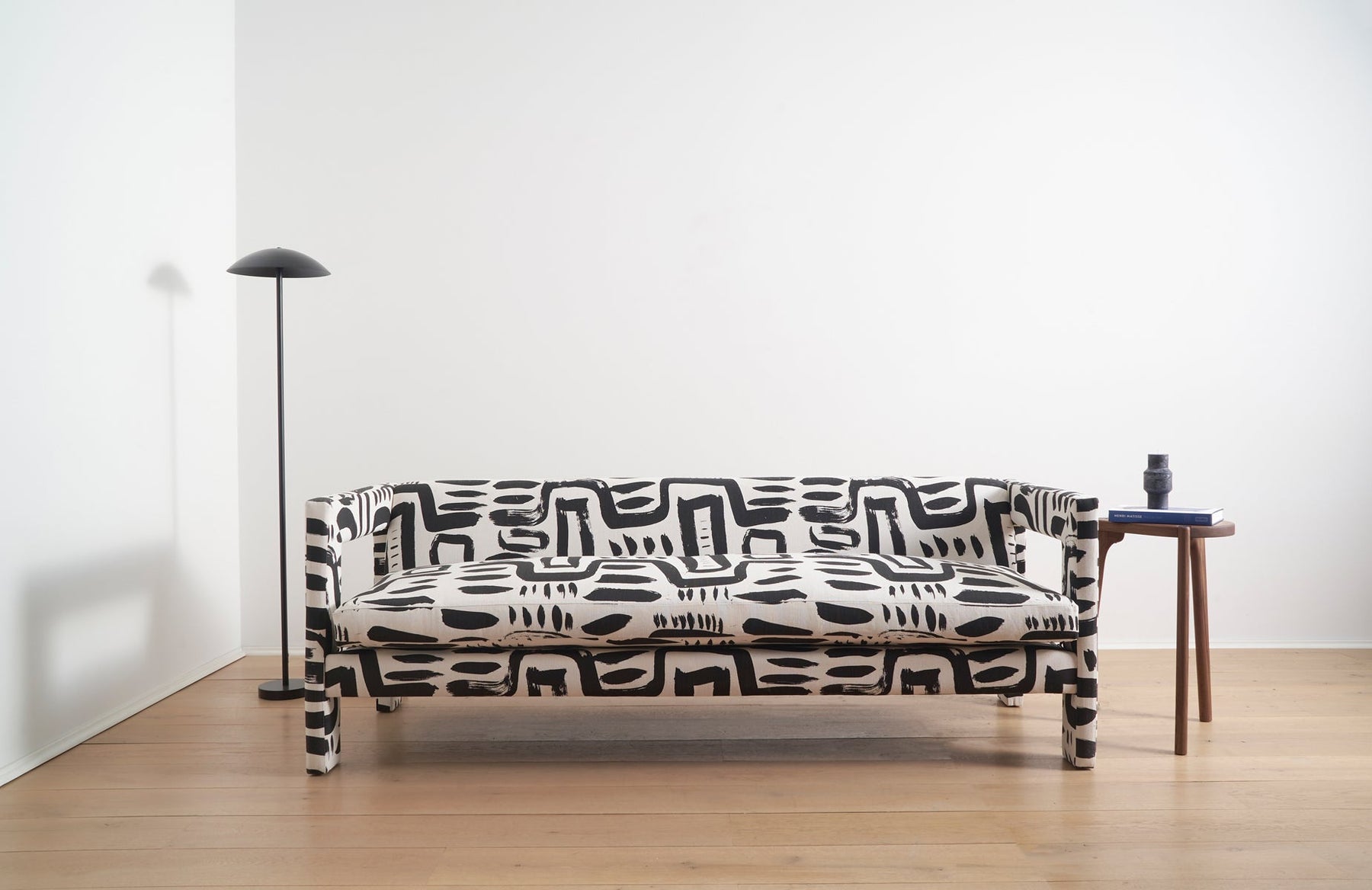 Why It Matters ?
Highly-durable and ethically sourced & produced upholstery envelops down-wrapped seat cushions atop a solid hardwood and CAD-engineered frame. This thoughtfully designed and expertly produced work will withstand the test of time for many years to come.